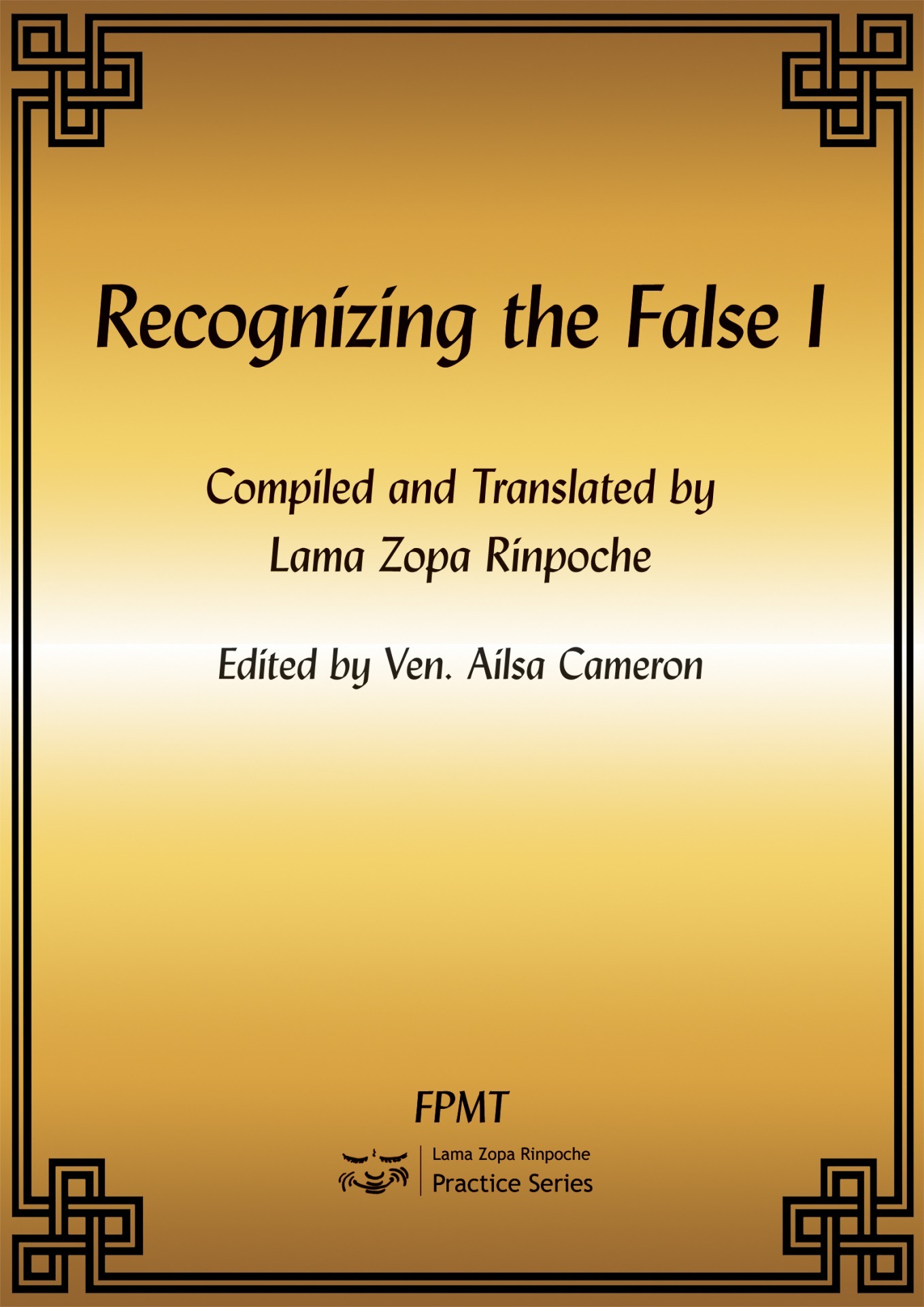 Students can now find Recognizing the False I in PDF and ebook formats in the Foundation Store.
Recognizing the False I, written by Lama Zopa Rinpoche, is a commentary on and set of simple meditation techniques for identifying the object to be refuted—what Rinpoche calls "the false I"—during reflections on emptiness.
The text was specifically composed for students engaging in the self-generation portion—often called "the ultimate deity"—of kriya yoga tantric practices, such as nyung nas. The meditations can also be used by students during retreats on the Heart Sutra or any other retreat focused on emptiness.
Additionally, Rinpoche offers these techniques to all students in general to help them meditate on emptiness correctly during their daily practices.
---
Find Recognizing the False I by donation in the Foundation Store:
https://shop.fpmt.org/Recognizing-the-False-I-eBook-PDF-_p_3196.html
Through comprehensive study programs, practice materials, and training seminars, FPMT Education nourishes the development of compassion, wisdom, kindness, and true happiness in individuals of all ages.