News/Media

*If a menu item has a submenu clicking once will expand the menu clicking twice will open the page.

Study & Practice

*If a menu item has a submenu clicking once will expand the menu clicking twice will open the page.

Projects

*If a menu item has a submenu clicking once will expand the menu clicking twice will open the page.

FPMT

Unlike an external enemy, the inner enemy cannot regroup and launch a comeback once it has been destroyed from within.

His Holiness the Dalai Lama

*If a menu item has a submenu clicking once will expand the menu clicking twice will open the page.

Shop

The Foundation Store is FPMT's online shop and features a vast selection of Buddhist study and practice materials written or recommended by our lineage gurus. These items include homestudy programs, prayers and practices in PDF or eBook format, materials for children, and other resources to support practitioners.

Items displayed in the shop are made available for Dharma practice and educational purposes, and never for the purpose of profiting from their sale. Please read FPMT Foundation Store Policy Regarding Dharma Items for more information.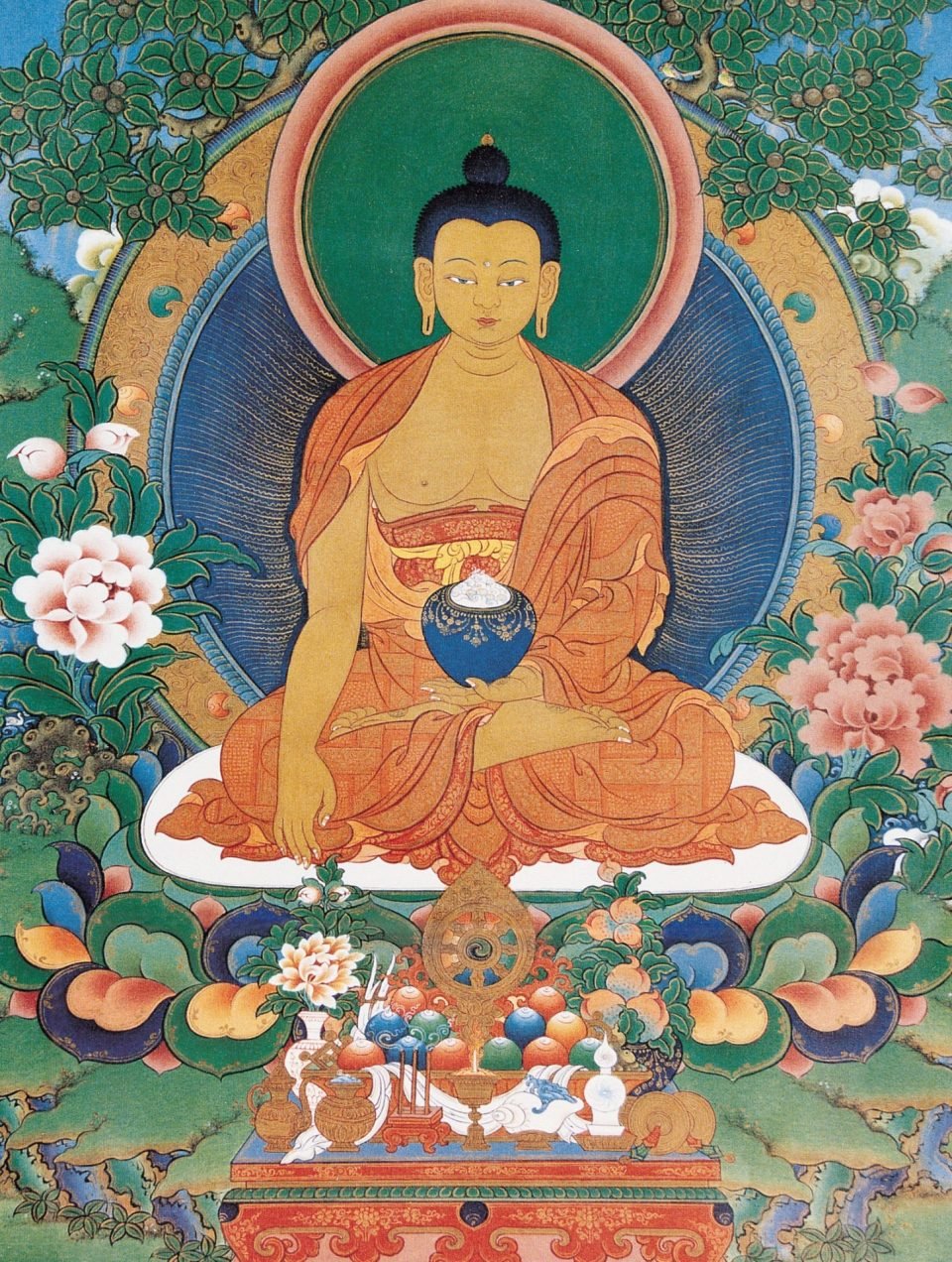 We are fast approaching the auspicious merit-multiplying day of Saka Dawa Duchen—the fifteenth day of the fourth month in the Tibetan lunar calendar—which commemorates Shakyamuni Buddha's birth, enlightenment, and parinirvana.
Saka Dawa Duchen is one of the four great holy days of the Tibetan calendar, each of which celebrates an anniversary of Shakyamuni Buddha's display of extraordinary powerful deeds for sentient beings' sake. On these four days, karmic results are multiplied by 100 million, as taught in the vinaya text Treasure of Quotations and Logic.
Falling on June 4, 2023 for us this year, it is a day when karmic results are multiplied by 300 million times as it commemorates Shakyamuni Buddha's three major life events.
Specific practices recommended by Lama Zopa Rinpoche for these special days include:
In addition, the Shakyamuni Buddha Puja is a practice recommended by Lama Zopa Rinpoche for these four great holy days. This is a beautiful and deeply inspirational puja, its extensive seven-limb practice includes an homage to the Buddha that recollects his heroic and compassionate deeds as a bodhisattva in his previous lives. The puja text was recently reformatted, with hyperlinks for smooth navigation, so that individuals can easily do the core practice and any additional ones as their time allows.
A longer list of recommended practices can be found at "Practices for Merit Multiplying Days and Eclipses." You can also find advice for merit-multiplying days in French and practice materials for merit-multiplying days in other language.
Of course, it is also good to do any of the other meritorious activities often advised by Lama Zopa Rinpoche for these great holy days.
In accordance with the advice of Ven. Choden Rinpoche, one of Lama Zopa Rinpoche's teachers, Lama Zopa Rinpoche observes all the auspicious dates in the Buddhist calendar by Indian Standard time, instead of any other local time.
 Pujas and Offerings on Saka Dawa Duchen
The FPMT Puja Fund is arranging an extensive array of pujas on Saka Dawa, dedicated to the swift return of our precious guru, Lama Zopa Rinpoche. Rinpoche mentioned many times that he wishes for, "the pujas being sponsored and offered on each of the four Buddha days to continue forever, or for as long as the monasteries and nunneries exist." Rinpoche has mentioned how important they are for the success of the whole organization and for FPMT to be most beneficial to all beings.
We are so honored and committed to continue this request of Rinpoche.
 On Saka Dawa (June 4 this year), as part of the Tara Puja Fund, we are sponsoring two different recitations of the 100,000 Praises to Tara by over 4,000 sangha as well as recitation of the Prajnaparamita, Medicine Buddha puja, 1,000 Offerings to Buddha Namgyalma, and other pujas and practices. Offerings will be made to over ten thousand sangha and to all of Lama Zopa Rinpoche's gurus as well as to the holy stupas in Nepal and the Buddha statue in Bodhgaya.
You are welcome to join in these offerings but the most important thing is to remember on the actual day that the pujas and offerings are happening and to rejoice and dedicate the merit. Rinpoche said, "that this is the best business, the best way to create the most extensive merit."
Let's rejoice in all of the meritorious activities happening in the FPMT and around the world on this auspicious merit-multiplying day!
Special thanks to the Liberation Prison Project for preparing this year's Tibetan calendar which is available as a digital download. A limited view of the calendar is always available on "Dharma Practice Dates" as a courtesy to FPMT students around the world.
---
Through comprehensive study programs and practice materials, FPMT Education Services nourishes the development of compassion, wisdom, kindness, and true happiness in individuals of all ages.
Anything is possible. Everything is possible
Lama Yeshe