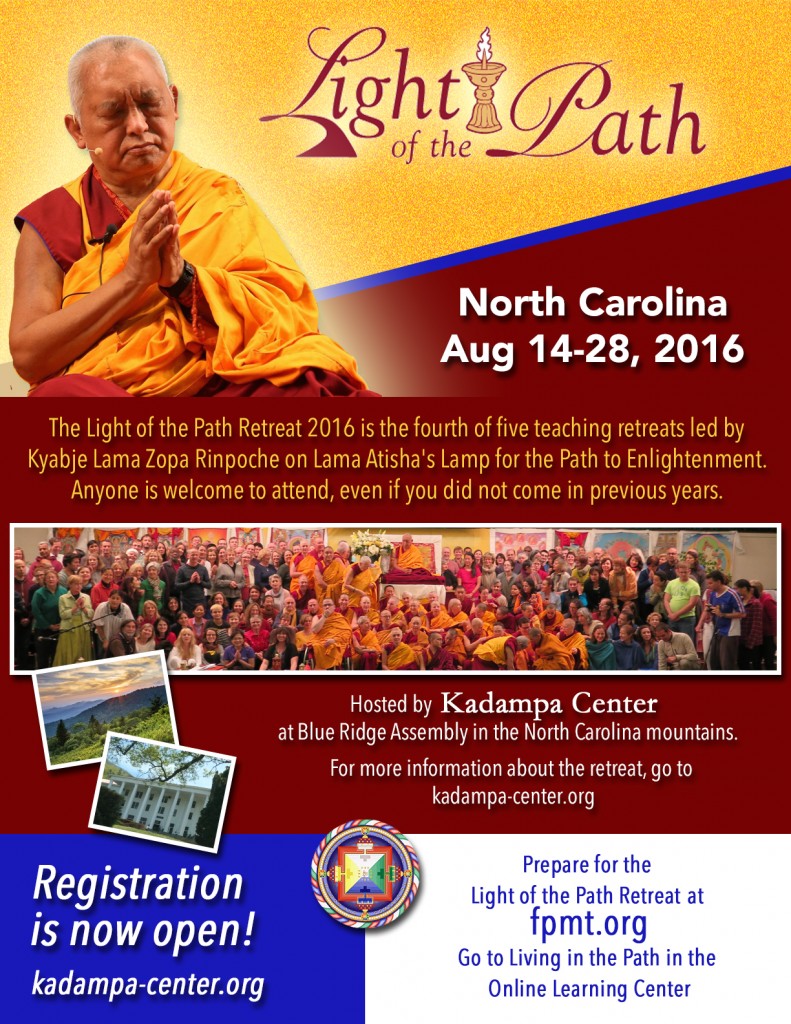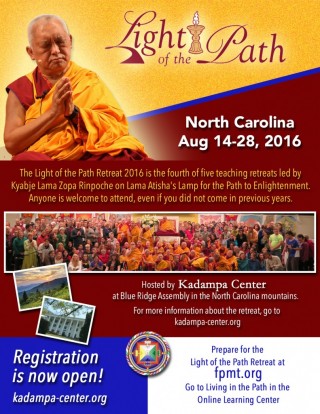 Light of the Path Retreat 2016 (August 14-August 28, 2016) is the fourth part of series of teaching retreats led by Lama Zopa Rinpoche in Black Mountain, North Carolina, USA, and hosted by FPMT's Kadampa Center. The root text for the course is Lama Atisha's Lamp for the Path to Enlightenment. All are welcome to attend, even those who did not come in previous years. You are welcome to stream the teachings from past years on the Online Learning Center to help prepare.
Living in the Path, an FPMT education program based on the Light of the Path Retreat teachings, is unique in that it draws completely from Lama Zopa Rinpoche's teachings. This program is ideal for anyone who wishes to deepen their personal practice and develop the realizations of the path to enlightenment by relying on Lama Zopa Rinpoche's heart advice and teachings.
Registration is now open through the Kadampa Center website. Additional information about this unique retreat opportunity can be found there as well.
Centers and study groups are encouraged to download and print this poster and place it in commonly used areas so that students are made aware of this teaching event with Lama Zopa Rinpoche.