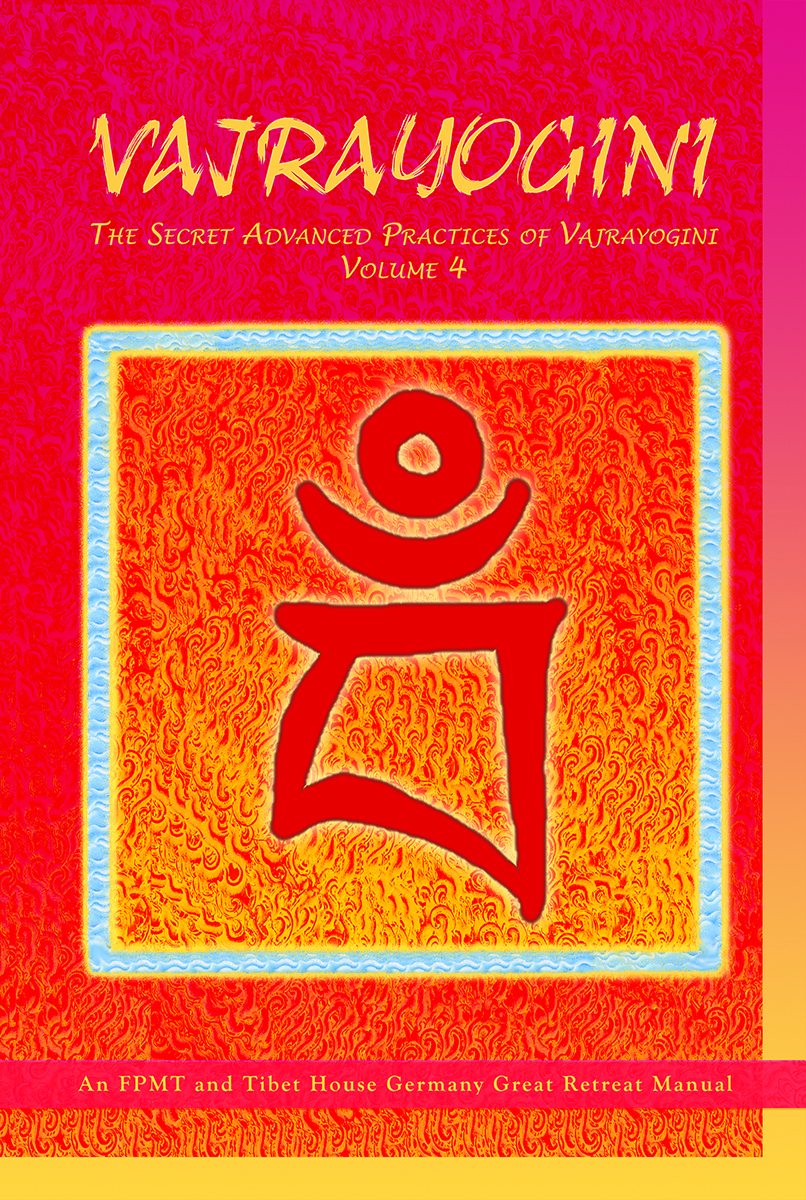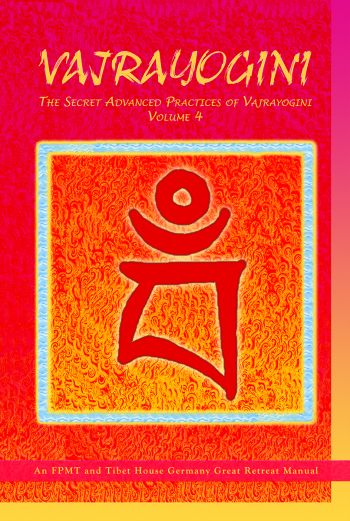 FPMT Educations Services has recently released three new Vajrayogini practices texts—The Secret Advanced Practices of Vajrayogini, The Quick Path to Great Bliss, and A Compilation of Tsog Offerings to Vajrayogini.
The Secret Advanced Practices of Vajrayogini (in hardcopy and digital formats) is the fourth and final volume of the FPMT's series of Vajrayogini practice manuals. As with the previous volumes—which include the sadhanas, the fire offering, and the self-initiation ritual—all of the works contained in this fourth volume were composed by the great Vajrayogini master, Kyabje Phabongkha Dechen Nyingpo.
This volume is an important milestone in the modern-day transmission of this cycle of teachings in the Gelug tradition. For the first time, all of the indispensable materials needed to engage in the Vajrayogini great retreat and its subsequent practices have been translated into English. These materials include not only the retreat manual, which presents the instructions on the various practices, but also all the essential ritual texts.
The profound practices in this volume are intended for experienced practitioners of Vajrayogini Naro Khechari in the Gelug lineage and should be engaged in under the direct guidance of a qualified Vajrayana teacher.
The Quick Path to Great Bliss (PDF format) was composed by Phabongkha Dechen Nyingpo and is the foundational long sadhana text for any Vajrayogini retreat. In the FPMT Vajrayogini series, this long sadhana is found in the first volume, The Initial Practices of Vajrayogini: An FPMT Manual for Initiates, under the title The Nearing Path to Great Bliss. This is FPMT's most up-to-date version of the sadhana.
A Compilation of Tsog Offerings to Vajrayogini (PDF format) comprises tsog offering texts to Vajrayogini including the standard Vajrayogini Tsog Offering; an abbreviated tsog offering called A Pleasing Uncontaminated Feast; and a short tsog offering, all authored by Phabongkha Dechen Nyingpo. It also includes an extremely abbreviated tsog offering authored by Lama Zopa Rinpoche.
---
This practice is restricted to only those with the appropriate tantric empowerment. If you are unsure whether you are qualified or not, please email us at education@fpmt.org. By purchasing this text, you confirm you have received the appropriate empowerment. 
Through comprehensive study programs, practice materials, and training seminars, FPMT Education nourishes the development of compassion, wisdom, kindness, and true happiness in individuals of all ages.