FPMT News Around the World
In May 2013, His Holiness the Dalai Lama will participate in an Environmental Summit hosted by Maitripa College in Portland, Oregon, U.S. His Holiness will be joined in panel discussions by religious leaders and politicians to talk about spirituality and the environment and universal responsibility.
His Holiness the Dalai Lama has been advocating publicly for the environment for several decades. In 2006, Mandala reported on the impending climate crisis, a topic that both His Holiness and Lama Zopa Rinpoche have addressed. In 1988, in a speech entitled "Humanity and Ecology," His Holiness said:
"Peace and the survival of life on earth as we know it are threatened by human activities that lack a commitment to humanitarian values. Destruction of nature and natural resources results from ignorance, greed, and lack of respect for the earth's living things. … Just as we should cultivate gentle and peaceful relations with our fellow human beings, we should also extend that same kind of attitude toward the natural environment. Morally speaking, we should be concerned for our whole environment. … This, however, is not just a question of morality or ethics, but a question of our own survival. … We must now help people to understand the need for environmental protection. We must teach people to understand the need for environmental protection. We must teach people that conservation directly aids our survival."
In the article "What Does Al Gore Know that Everyone Should Know?" Mandala shared Lama Zopa Rinpoche's perspective on the environment. When Rinpoche saw the movie An Inconvenient Truth, Rinpoche commented that former U.S. Vice President Al Gore, who helped create the movie, knows something everyone should know: We are in an environmental decline of global proportions … Action must be taken. Rinpoche said: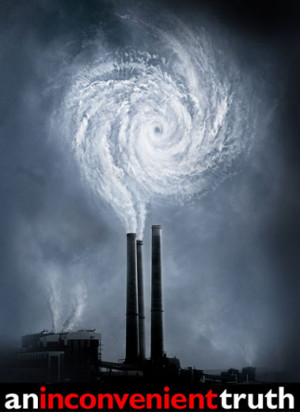 What Al Gore really wishes is for every sentient being, regardless of religion or nationality, including creatures of the land and sea, all to be free of the impure substances, pollution, and the atomic bomb that are harmful to all of us and the environment. … This includes beings such as nagas and worldly gods who are also involved in the elements, and who are harmed and even destroyed due to these man-made pollutions, harmful chemicals, and other things that are damaging the earth and air. 

People in business who think only of personal profit without consideration for others and the environment are causing great danger to all of us – the country we live in and this whole world. 

Al Gore is making us aware of so many things that harm us and our environment. Your happiness depends on others, and others' happiness depends on you. We all have to live in this world, so we need to be harmonious and happy in a healthy way. No matter who you are or where you are, we all have a responsibility to protect this world.
Maitripa College is the first Buddhist college in the Pacific Northwest and is affiliated with FPMT. Yangsi Rinpoche, Maitripa's founder and president, extended the invitation to His Holiness to come to Portland and has been closely involved with the development of the summit. Mandala will offer ongoing coverage of the summit and His Holiness' visit to Portland. 
Read more about Buddhism's environmental roots in "What Does Al Gore Know that Everyone Should Know?" from Mandala October-December 2006.
With more than 160 centers, projects and services around the globe, there is always news on FPMT activities, teachers and events. Mandala hopes to share as many of these timely stories as possible. If you have news you would like to share, please let us know.
It's not too late to become a Friend of FPMT at the Basic level or higher and receive the April-June 2013 issue, featuring the complete "Skies of Benefit" article!