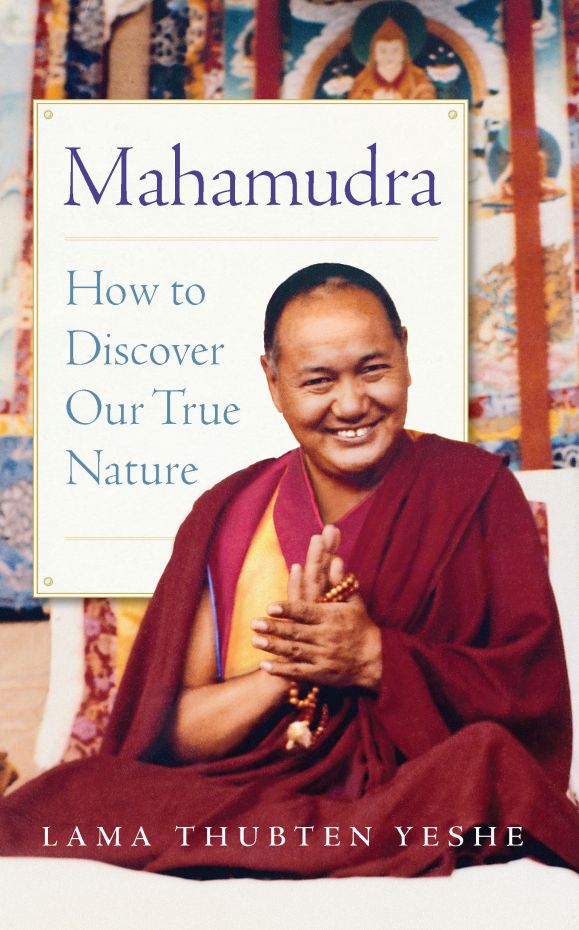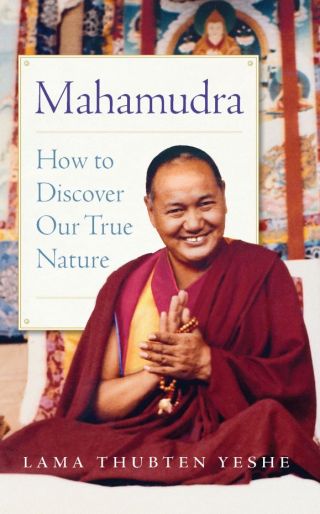 The much-anticipated new book by Lama Yeshe, Mahamudra: How to Discover Our True Nature, was recently published by Wisdom Publications. The book is based on a two-week mahamudra retreat Lama Yeshe led during the Australian winter of 1981.
Lama Yeshe's famous teaching style is fully present in this book, according to the book's editor, Ven. Robina Courtin: "His words are not only experiential but also direct, funny, deceptively simple, and incredibly encouraging—enlightenment seems possible."
Here Lama Yeshe explains mahamudra in the book's opening chapter:
According to Tibetan Buddhism, mahamudra is one of the most advanced teachings of the Buddha. Mahamudra is Sanskrit: maha means "great" and mudra can be translated as "seal." When you lend me one hundred dollars, we make a contract and we seal it, don't we? It shows: "Next year I have the obligation to pay you back." You have the document as a guarantee.
However, this seal, this great seal, is not a physical seal made in a factory. It is the universal reality of emptiness, nonduality, non–self-existence. It exists in all phenomena, including sentient beings. It is also not some made-up philosophical concept. It doesn't matter whether you accept it or deny it. If I say, "I don't believe there is an earth; I don't believe there is a sun," who cares? Even though I reject the existence of the sun, I'm standing in the rays of the sun. Even though I deny the existence of the earth, I'm standing on the earth.
The reality of nonduality is inescapable. It is the inborn nature of all phenomena. It exists equally in all things: organic, nonorganic, permanent, impermanent, including all beings. It exists always within us. The name we give it is mahamudra.
---
Learn more about and order Mahamudra: How to Discover Our True Nature by Lama Yeshe on Wisdom Publications' website:
http://www.wisdompubs.org/book/mahamudra-0

You can also order Mahamudra: How to Discover Our True Nature from the FPMT Foundation Store:
https://shop.fpmt.org/Mahamudra–How-to-Discover-Our-True-Nature_p_3130.html

FPMT.org and Mandala Publications brings you news of Lama Zopa Rinpoche and of activities, teachings, and events from over 160 FPMT centers, projects, and services around the globe. If you like what you read, consider becoming a Friend of FPMT, which supports our work.