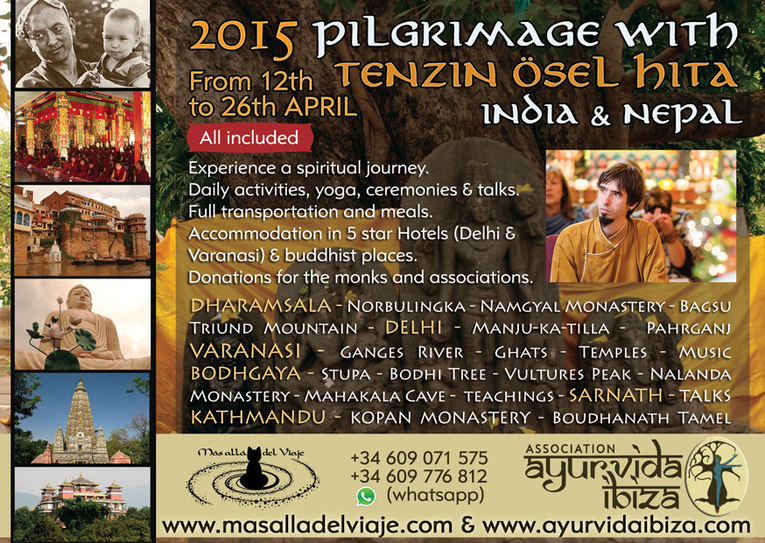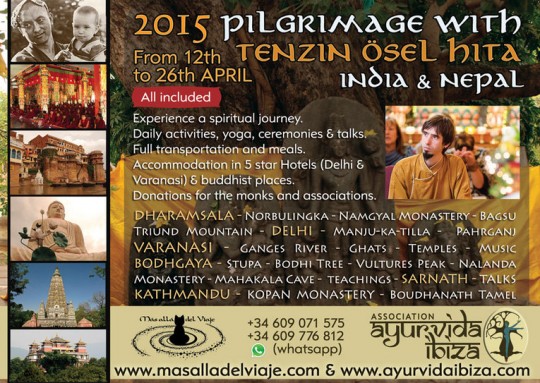 From April 12-26, 2015, pilgrims will have a rare opportunity to join Tenzin Ösel Hita, recognized by His Holiness the Dalai Lama as the reincarnation of Lama Thubten Yeshe, (the incomparably kind founder of the FPMT), on a pilgrimage to India and Nepal to engage in daily activities, yoga, ceremonies, and to enjoy talks by Ösel in many incredible places such as Vulture's Peak, the Ganges River and Kopan Monastery. 
This pilgrimage will benefit from Ösel's extensive knowledge, his unique experience with the Tibetan culture, and his many years of spiritual practice.
Details of this pilgrimage, along with information on how to book your spot, can be found by visiting the Más Allá del Viaje (Beyond the Journey) website.