News/Media

*If a menu item has a submenu clicking once will expand the menu clicking twice will open the page.

Study & Practice

*If a menu item has a submenu clicking once will expand the menu clicking twice will open the page.

Projects

*If a menu item has a submenu clicking once will expand the menu clicking twice will open the page.

FPMT

Our problem is that inside us there's a mind going, 'Impossible, impossible, impossible. I can't, I can't, I can't.' We have to banish that mind from this solar system. Anything is possible; everything is possible. Sometimes you feel that your dreams are impossible, but they're not. Human beings have great potential; they can do anything. The power of the mind is incredible, limitless.

Manjushri Institute, 1977, Currently unpublished
Lama Yeshe Wisdom Archive

Lama Thubten Yeshe

*If a menu item has a submenu clicking once will expand the menu clicking twice will open the page.

Shop

The Foundation Store is FPMT's online shop and features a vast selection of Buddhist study and practice materials written or recommended by our lineage gurus. These items include homestudy programs, prayers and practices in PDF or eBook format, materials for children, and other resources to support practitioners.

Items displayed in the shop are made available for Dharma practice and educational purposes, and never for the purpose of profiting from their sale. Please read FPMT Foundation Store Policy Regarding Dharma Items for more information.
Freda Bedi, born in 1911 in England, lived a "big" life. She attended Oxford University, where she met and married Baba Pyare Lal Bedi, who was the sixteenth direct descendant of Guru Nanak, founder of the Sikh religion. They moved to India in 1934 and were active in the Indian national independence movement; she was one of Gandhi's handpicked satyagrahis. Bedi later played a significant role in providing support to some of the first Tibetan Buddhist lamas to teach Westerners, primarily through the Young Lamas Home School, which she established in 1960. Lama Zopa Rinpoche was one of the many young tulkus who attended the school. He often speaks of how Freda Bedi helped him.
In April 2017, British journalist Vicki Mackenzie talked with Mandala about her new book The Revolutionary Life of Freda Bedi: British Feminist, Indian Nationalist, Buddhist Nun. Mackenzie discussed with Mandala managing editor Laura Miller the origins of the book, Freda Bedi's many achievements, and how she managed to accomplish several lifetimes of work helping others in just one life.
Mandala: What inspired you to write this book?
Vicki Mackenzie: I never met Freda Bedi. It was such a shame. But from my earliest days in the Dharma, I heard about her. I went to Kopan in November 1976 for my first course there, and she had just visited. There was a buzz because Lama Yeshe had brought her into the gompa, into "the Tent" as it was then called, and put her on the throne. He made three full-length prostrations to her. Unfortunately, she died shortly afterwards, in 1977.
Then when I was writing the book Cave in the Snow, I heard about her from Jetsunma Tenzin Palmo, who had helped her at her Young Lamas Home School. Tenzin Palmo said she was such an extraordinary woman, a powerhouse. She had an incredible life, a big life, many lives in one lifetime. So my ears pricked up. And after Cave in the Snow, Tenzin Palmo kept saying, you really must write a book about Freda Bedi, women need inspirational role models. But I wasn't interested then because I didn't want to write a book on another British woman who had become a Tibetan nun! She kept pushing though. And then I got a letter from Ranga Bedi, Freda Bedi's eldest son, saying we're looking for someone to write a book about our mother. He said the Dalai Lama thought a book should be written. His Holiness didn't specify me, but I thought, "Well, if His Holiness thinks a book should be written … I'll take it on." So the momentum gathered until I gave in.
Mandala: How did you get the information you needed?
Mackenzie: The Bedi family wanted the book written, so they handed over their mother's recordings, letters, writings: it was the next best thing to being able to actually talk to her. She came alive in these materials. But not completely. It would have been so great to interview her. You get the best material when you can sit someone down and ask them the questions that need to be answered and not just take the stuff they want to give you. That way you can also assess the person's character and "feel." That made it a difficult book to write. The Bedi children, who are grown-ups now, all gave me interviews. But then I needed to flesh it out. So I did a lot of traveling, finding people who knew her, seeing the places she had loved and where she had worked. It was a lot of talking!
Mandala: What about Lama Zopa Rinpoche? He attended the Young Lamas Home School.
Mackenzie: Rinpoche was one of her pupils, who she plucked out of the Buxa Duar refugee camp when he was young and very sick. Rinpoche is always talking about her, so I drew on what I had heard from him. I sometimes wonder if Lama Yeshe wasn't bowing to her at Kopan partly because she had looked after his heart disciple.
One very important interviewee was Akong Rinpoche, who talked to me at Samye Ling, Scotland, just before he was tragically killed. Freda had "adopted" him in 1960 along with Chögyam Trungpa Rinpoche. I interviewed people who had worked with her at the Young Lamas Home School, which she established in 1960. I talked to the volunteers who knew her at the school, and Indians who knew her socially, friends of her family. I interviewed Gelek Rinpoche, who had lived with her in Delhi as one of her pupils. With great difficulty, I tracked down her devoted nun assistant—a very feisty character. I found the nunnery that Freda established in India and talked to the nuns who had known her. They were utterly devoted to her, and kept her room locked up as a shrine. I interviewed Tibetan officials who knew her when the Tibetans came into exile, her niece in England, Pema Chödrön, Joanna Macy, and Jetsunma Tenzin Palmo, who very kindly wrote the foreword to the book. It was like trying to piece together a giant jigsaw puzzle. It took me six or seven years. It was very, very difficult to get a comprehensive picture of this extraordinary woman because she was involved in so many activities.
Mandala: You mentioned that she lived many lives. Tell me more about that.
Mackenzie: Freda won three scholarships to Oxford. She was mega-bright. Curiously, she was determined without actually being ambitious. She didn't necessarily want to go to Oxford. A school friend's family asked Freda to study with their daughter to encourage her as she wasn't very bright. At the last minute, Freda decided to take the examination too. Ironically, Freda got a scholarship and her friend didn't.
Oxford opened up a whole new world for the provincial Freda. There she met a charismatic Sikh called Baba Pyare Lal Bedi who was the sixteenth direct descendant of the founder of the Sikhs. He got her into Marxism and the Indian independence movement. She met Gandhi, who lectured there, and was deeply impressed. She married Bedi, who warned her that she would spend a lot of her married life waiting outside prison walls, which turned out to be true. So returned with him to India and joined Gandhi's peaceful resistance movement against the British. At the same time she was a professor, journalist, and mother. Freda helped to rouse the Indian people with her amazing oratory; she was extremely articulate in Gandhi's cause. Gandhi chose her personally to be what is known as satyagrahi, one of those willing to go to prison and even die for the cause. Of course she was duly arrested, and became the first British woman to be imprisoned for insurrection. After that, she became a heroine in India.
But right from childhood she was a spiritual seeker. She would go to church to try and meditate before school. And she read everything she could on the East. While she was at university and then in India, she explored every kind of spirituality she could, very diligently. She read all of the Koran, the Torah, explored Sikhism and Hinduism. And she continued to meditate and do yoga and had some profound spiritual experiences. But there was no Buddhism in India at that time.
She also had a strong social conscience and innate compassion. She was desperately keen to help anybody in need and she hated, hated inequality and suffering of any kind. So after India achieved independence in 1947, she threw herself into working for the refugees who arrived due to the partition of India and Pakistan. There was a bloodbath at the time of partition, if you recall, with traumatized refugees on both sides of the border. So she became a social worker, always working for the poor, especially the rural poor. At the same time she mixed with the great and the good. She knew Indian Prime Minister Jawaharlal Nehru and his daughter Indira Gandhi. She knew Lady Edwina Mountbatten, who was the wife of the last British viceroy of India. The Bedis knew all the leading writers, artists, and politicians and were a celebrated couple at society's top cocktail parties.
Nehru sent Freda to Burma in 1952 on a UNESCO mission. While she was there, she encountered Buddhism for the first time and learned vipassana meditation from Mahasi Sayadaw and Sayadaw U Titthila. She had a kind of awakening experience. She was never the same after that.
And then Nehru sent her, in 1959, to look after the Tibetan refugees in India when His Holiness came into exile. She saw all these refugees, and was working day and night, day and night, to help them, and she saw in them all a spiritual quality she had never seen before. And that was it. It was the tulkus who impressed her the most. She recognized that it was the tulkus who would bring Buddhism to the West. At the time, nobody else was thinking along those lines. Only Freda saw it. Everything was in such disarray. She met Chögyam Trungpa Rinpoche and Akong Rinpoche, and felt a deep affinity with the two of them. She took them into her house in Delhi to live with her family.
Following her hunch, Freda set up a school for the young rinpoches. It started in Delhi with Nehru's permission and help. And His Holiness supported it. He thought that the most important thing for the young rinpoches was an education. Later she moved the school to Dalhousie and Lama Zopa Rinpoche, who had tuberculosis at that time, went there. He was so keen to learn English. And Freda Bedi found him sponsors, and got him robes and medicine.
Mandala: Tell me a little bit more about the school.
Mackenzie: It was nonsectarian. Freda was never interested in divisions so it was open to all the schools of Buddhism. She taught the tulkus herself, and she commandeered passing Westerners as well to teach English and Western topics. Tibet had been completely isolated, and the young Tibetans didn't know anything about the outside world. She knew that she had to give them a more comprehensive education. But they also did their prayers and practices according to their own traditions. She was constantly fundraising and getting sponsors for them. She never ever had any money and was totally non-materialistic herself, but she was a very powerful woman, with a great intellect and tremendous connections with the most powerful people in India.
Mandala: And she did some work for nuns as well?
Mackenzie: She established the first nunnery in exile. She really, really believed in the equality of women. In fact, in the exile community, the nuns got their first nunnery, Karma Drubgyu Thargay Ling, before the monks got their first monastery. And it's still going. On a personal note the sixteenth Karmapa Rangjung Rigpe Dorje encouraged her to become the first fully-ordained Tibetan Buddhist nun of any nationality. It was yet another historical milestone she clocked up. She was the first gelongma, which helped pave the way. Tenzin Palmo followed and so did all the others. It's amazing, isn't it?
Mandala: I understand she did some translation.
Mackenzie: She was an ace at languages. She just had a knack. She had studied French; that's what got her into Oxford. She learned Hindi and Tibetan, and she was translating texts very early on. That was one of her first jobs, which she was doing on the side. She was one of the first translators of Tibetan texts.
Mandala: Her commitment to helping others meant her family missed her at times.
Mackenzie: Missed her because she was away a lot and when she was at home they had to share her. You know, she was called "Mummy-la" by the Tibetans. They all called her Mummy-la and she sort of saw herself as a universal mother. And the Tibetans, most of them, regarded her as an emanation of Tara. But her own children, I think, often took second place. So I explore that in my book as well: the discrepancy between universal mother and actual mother at home cooking meals and generally putting her children before anything and anyone else. Freda never did that! I think it's often an issue women face. Our myth of motherhood is very strong. Freda undoubtedly loved her children and they loved her, but she also had her eye on the bigger picture.
Mandala: Her work has had long-term impacts, hasn't it?
Mackenzie: She got Trungpa Rinpoche a scholarship to Oxford. And he went on from there to America where his impact was enormous. He and Akong Rinpoche established the first Tibetan monastery in the West, in Scotland, Samye Ling. I don't think you can overestimate the influence of these two lamas. And Lama Zopa Rinpoche's global influence is inestimable. Freda mentored many other tulkus like Thartang Tulku and Gelek Rinpoche, all of whom have contributed a colossal amount. Freda's role was pivotal.
And she persuaded the sixteenth Karmapa to go on his first tours to Europe and America. She did that personally, because she was his close disciple, living in a room just beneath his in Rumtek, and he listened to her. She said to him, "The West definitely is ready, go, please, please, they are ready, give them the Dharma." She arranged for him to meet the Pope. She went with him, organizing all the way and acting as his intermediary.
Mandala: Was she a serious practitioner?
Mackenzie: Yes, which surprised me. I don't know when she found the time to practice. I discovered that, while she was on these tours to South Africa and America, she was conducting high initiations with the permission of the Karmapa. So she must have been an extraordinary practitioner. And the Karmapa told her assistant, the nun who was with her all the time, that she was an emanation of Tara. She was doing these extraordinary empowerments. Her explanations were exceptionally profound and very clear. In the book, I have tried to put in, especially for Buddhist readers, excerpts of talks she gave while she was doing the overseas tours, both on the radio and live. It seems that she had a high understanding of the Dharma.
And her devotion to the sixteenth Karmapa was absolute. She didn't have to learn guru devotion. Her first meeting with him was remarkable. While she was working with the Tibetan refugees, they told her she must go and meet the Karmapa, who had just arrived. It was a long journey on horseback, and she didn't really know who he was. But she trekked up to see if she could help him. And he revealed himself to her as the Buddha. He was instantly her heart guru. Her devotion to him was so absolute that it annoyed her daughter, who was brought up by her mother to be an independent woman. "Whatever are you doing obeying everything he says? I thought you were an intelligent, liberated woman!" That was her daughter's view.
Mandala: As a woman, she was quite radical, wasn't she? For example, she was the primary income earner in her family.
Mackenzie: Yes, her husband had a devil-may-care attitude that life would take of itself. And he was in prison too, for years, because of the struggle for Indian independence. So she was the main breadwinner. She didn't seem to mind. She worked so hard. All the time, work, work, work. And I think she and her husband believed in freedom of choice for both of them actually. It was radical, yes. The Bedis were a remarkable family. Very advanced, very enlightened. They welcomed Freda into their midst, for example, and treated her like a daughter, even though she was British. They were very special people, her in-laws. She loved them, and they loved her. Her husband's mother lived with them when she was old and they looked after her. Really, they were all characters.
That's something I tried to explore in the book. I didn't want to do a hagiography. I wanted to show the reality. And Freda was big character, and complex. And in a way she was "called." Her life had, like Jetsunma Tenzin Palmo's, a trajectory, even though Freda didn't meet her guru, her path, until she was middle-aged, by which time she had had an extraordinary life already. She had tasted everything. Career, being a wife, a mother, a socialite, cocktail parties, political activism, jail. But all the time she was always on this trajectory to bring about a better world, to eliminate suffering.
She is an icon in the transmission of Buddhism to the West, an icon. And yet, she has remained fairly unknown. Why has her song never been sung? His Holiness was right. Her story deserves to be told. There was even a hint in her letters that it was through her contacts with Nehru and his daughter Indira Gandhi that Nehru was persuaded to take His Holiness in, to let him settle in India. That's in the book. It's just hinted at, but she could have been an important influence in that momentous decision. Maybe Lama Yeshe was aware of this other role she may have played too.
Then she kept working and working even though her health was never good. On her last tour you can hear on the recordings of her teachings that she can hardly breathe. She was exhausted, physically wrung out—you can hear it. But she kept on going. Apart from teaching and touring, she was still running organizations and getting sponsors for Tibetan causes, refugee camps, and families: she kept that going by endless letter writing. How she did it all, I just do not know. She crammed a lot in!
Mandala: How did writing the book impact you?
Mackenzie: It's exhausted me. [Laughs] It has been a long haul, weaving all these strands together and hopefully making her come alive to the reader. I also feel tremendously honored to have spent time with her in this way. She did so very much for India, for Tibetans, for the Dharma, for women. She amazes and inspires me. I feel such gratitude for all she did.
---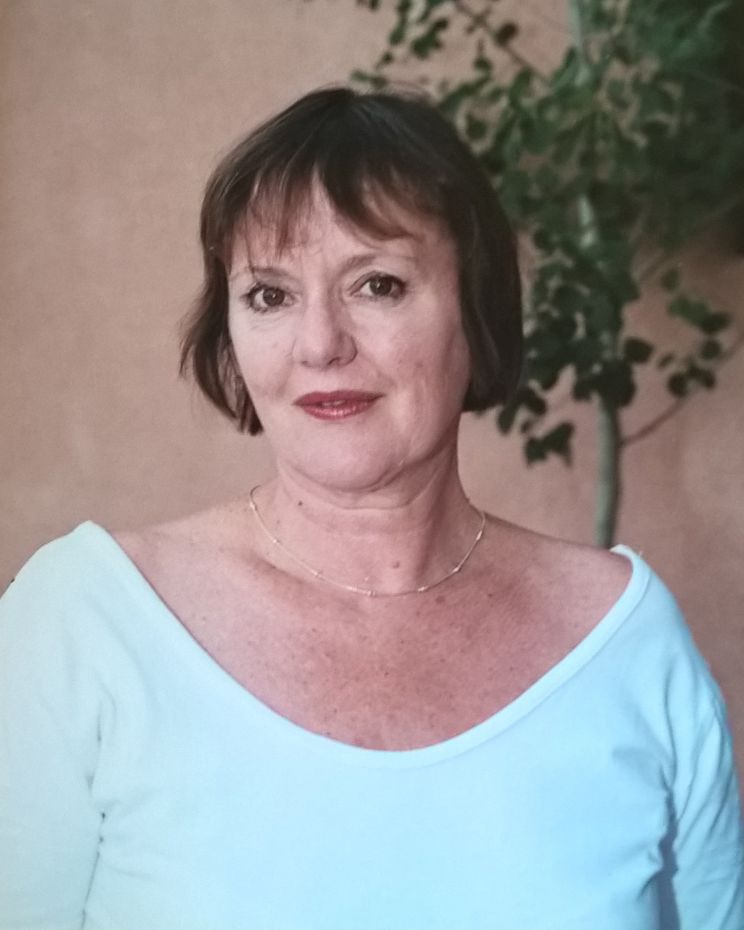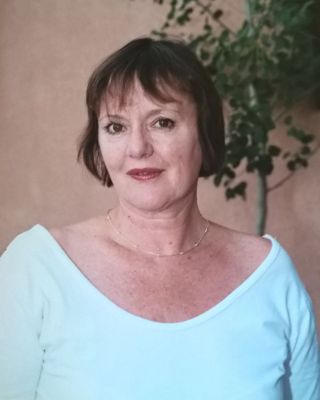 Vicki Mackenzie is a British journalist who has written for the national and inter national press for over forty years. Her articles have appeared in The Sunday Times, The Observer, The Telegraph, the Daily Mail and many magazines in Britain and Australia. She's also the international best-selling author of Cave in the Snow; Reincarnation: The Boy Lama; Child of Tibet; Reborn in the West: The Reincarnation Masters; and Why Buddhism? Westerners in Search of Wisdom. Her latest book is The Revolutionary Life of Freda Bedi: British Feminist, Indian Nationalist, Buddhist Nun, published in March 2017 by Shambhala Publications and available in the Foundation Store.

She has been a student of Lama Thubten Yeshe and Lama Zopa Rinpoche since 1976.
---
Mandala is offered as a benefit to supporters of the Friends of FPMT program, which provides funding for the educational, charitable and online work of FPMT.
The sun of real happiness shines in your life when you start to cherish others.
Lama Zopa Rinpoche