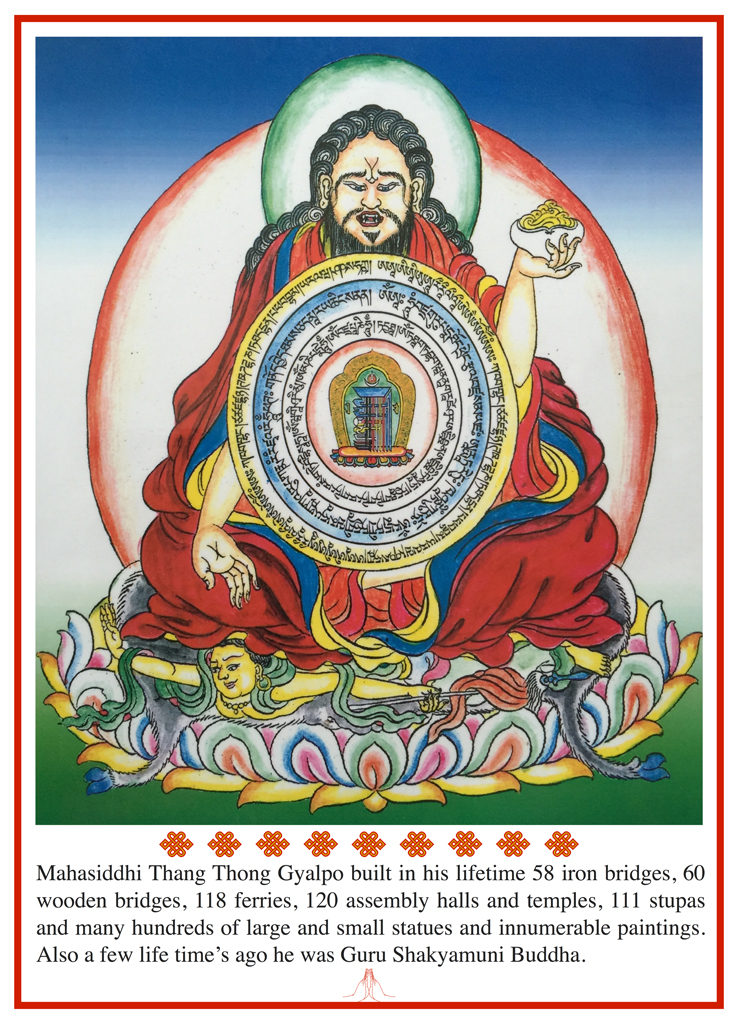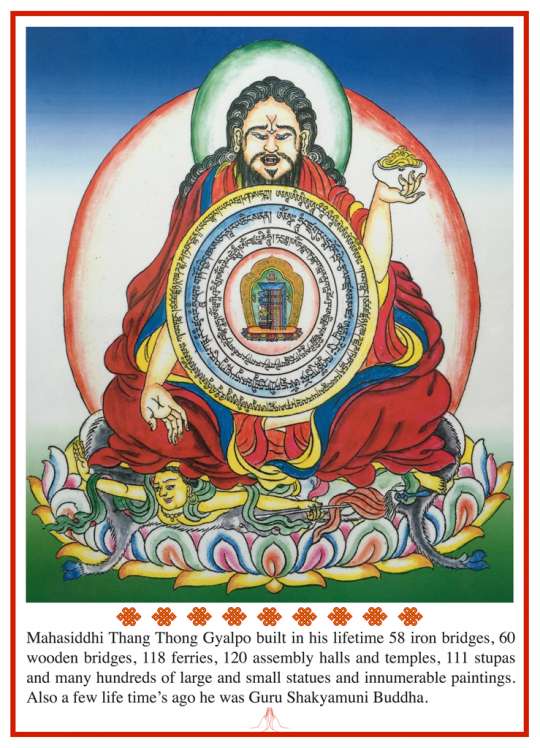 Lama Zopa Rinpoche has requested that this Thang Thong Gyalpo protection be made available to all students living in areas threatened by earthquakes. Rinpoche recently added text to the image, which he is recommending to students in Taiwan, California, New Zealand and other areas around the world that are in danger of having earthquakes. The earthquake protection should be displayed (i.e., posted on walls). 
The Thang Thong Gyalpo protection PDF can be downloaded and printed. 
"Rinpoche uses the example of a place in Solu Khumbu where all the houses were destroyed after the April 2015 earthquake except one house that had this protection on the walls," Ven. Holly Ansett said about the protection. "Rinpoche has all the FPMT centers in Nepal displaying it."
In related news, the website Pacifyearthquakes.org announced on May 17 that 1.6 million of the 1.8 million recitations of the Kshitigarbha long mantra have been accumulated to pacify earthquakes in California and around the world. Based on specific advice from Rinpoche, California Bay Area FPMT centers organized an effort to fulfill Rinpoche's advice, which also included Tengyur recitations, Medicine Buddha pujas and eight Mahayana precepts accumulations. Students are still invited to recite the Kshitigarbha long mantra and contribute to the mantra count.
For more advice from Rinpoche on this topic, please see the page "Tsunami and Earthquakes":
https://fpmt.org/teachers/zopa/advice/tsunami-and-earthquakes/
More information, photos and updates about FPMT spiritual director Lama Zopa Rinpoche can be found on Rinpoche's webpage on FPMT.org. If you'd like to receive news of Lama Zopa Rinpoche and FPMT via email, sign up to FPMT News.