News / Media

*If a menu item has a submenu clicking once will expand the menu clicking twice will open the page.

Education

*If a menu item has a submenu clicking once will expand the menu clicking twice will open the page.

Projects

*If a menu item has a submenu clicking once will expand the menu clicking twice will open the page.

FPMT

May there be no war, disease or natural disaster such as fire, flood, earthquake and so forth. May everybody realize bodhichitta, the good heart, enjoy peace and happiness and as quickly as possible realize the wisdom directly perceiving emptiness, cease all their defilements and achieve enlightenment.

Lama Zopa Rinpoche

*If a menu item has a submenu clicking once will expand the menu clicking twice will open the page.

Shop

The Foundation Store is FPMT's online shop and features a vast selection of Buddhist study and practice materials written or recommended by our lineage gurus. These items include homestudy programs, prayers and practices in PDF or eBook format, materials for children, and other resources to support practitioners.

Items displayed in the shop are made available for Dharma practice and educational purposes, and never for the purpose of profiting from their sale. Please read FPMT Foundation Store Policy Regarding Dharma Items for more information.
Taru Gayphel Tsogspa Animal Welfare Society is an animal care facility located in Taru, Leh, Ladakh. Tsering Dorjay Malik first developed the idea in 2013 to help the animals in the village by drawing inspiration from Buddha's teachings that every living being has Buddha nature and is deserving of care and kindness.
In the village, abandoned donkeys, cows, and other farm animals were running around loose, many of whom were victims of road accidents or could not find the necessary resources to survive. Taru Gayphel Tsogspa Animal Welfare Society started by rescuing these animals, offering care, and feeding them. In the beginning there were many challenges due to there not being enough food, shelter, and medicine for the animals. Slowly, concerned animal lovers in the area began supporting this project, but even with this interest, and also due to the increasing numbers of animals needing care, the available resources were exhausted and it was not possible to accept more animals. 
Currently there are fifty bulls, twenty cows, ten sheep, and five donkeys being cared for at Taru Gayphel Tsogspa Animal Welfare Society, many of these animals have been saved from death and now are able to live the rest of their lives for on the land.
Thanks to the kindness of a generous donor, the Animal Liberation Fund recently offered a grant of US$20,000 for the continual care of all the animals at the facility including for food, medicine, and shelter; and for upkeep of the premises. Some of these funds will also be used for essential needs such as:

Building ten new animal sheds
Compound walls for the center which is nearly 54,000 square feet

Staff accommodation on the premises and salaries for four caretakers

Medical care for sick and injured animals

Food for all the animals (the total for this alone is US$59,000 a year)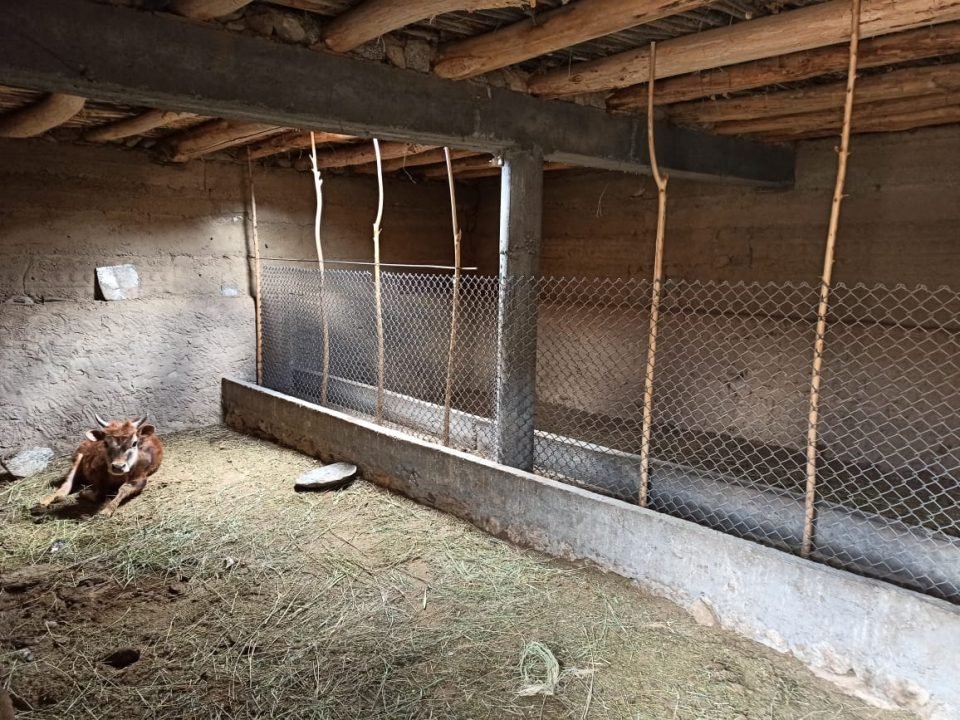 Additionally, Lama Zopa Rinpoche personally asked that eight stupas (5-feet high) also be built on the land, so that the animals can circumambulate the stupas. Through the Stupa Fund we were very happy to offer the cost for all eight stupas. In this way, we are not only supporting the animals with essential material needs required to live, but also offering Dharma imprints to help purify negativities, create merit, and plant positive seeds for their future lives.
Thank you to all the kind donors of the Animal Liberation Fund and the Stupa Fund who enabled us to make these grants, and  benefit over 100 animals. 

---
All are welcome to support the Animal Liberation Fund and Stupa Fund and help ensure beneficial grants like this can continue. 
We should train ourselves not to become engrossed in any of the thoughts continuously arising in our mind. Our consciousness is like a vast ocean with plenty of space for thoughts and emotions to swim about and we should not allow our attention to be distracted by any of them.
Lama Thubten Yeshe