News / Media

*If a menu item has a submenu clicking once will expand the menu clicking twice will open the page.

Education

*If a menu item has a submenu clicking once will expand the menu clicking twice will open the page.

Projects

*If a menu item has a submenu clicking once will expand the menu clicking twice will open the page.

FPMT

Right understanding is the only solution to both physical and mental problems. You should always check very carefully how you're expending your energy: will it make you happy or not? That's a big responsibility, don't you think? It's your choice: the path of wisdom or the path of ignorance.

Lama Thubten Yeshe

*If a menu item has a submenu clicking once will expand the menu clicking twice will open the page.

Shop

The Foundation Store is FPMT's online shop and features a vast selection of Buddhist study and practice materials written or recommended by our lineage gurus. These items include homestudy programs, prayers and practices in PDF or eBook format, materials for children, and other resources to support practitioners.

Items displayed in the shop are made available for Dharma practice and educational purposes, and never for the purpose of profiting from their sale. Please read FPMT Foundation Store Policy Regarding Dharma Items for more information.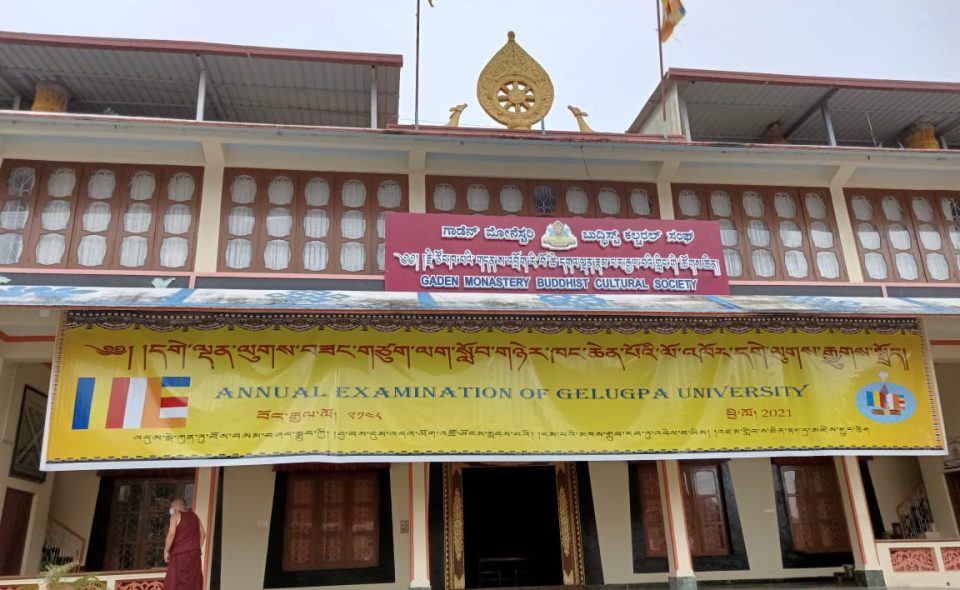 Lama Tsongkhapa (1357-1419) was a Tibetan Buddhist master whose studies and meditations in all the major schools of Tibetan Buddhism resulted in the founding of the Gelugpa lineage. The Lama Tsongkhapa Teachers Fund was established by FPMT in 1997 at the request of His Holiness the Dalai Lama. The purpose of the fund is to invest in the preservation of the Gelugpa School of Tibetan Buddhism by supporting the teachers of tomorrow. Preserving the Mahayana tradition is the primary objective of the entire FPMT organization and the Lama Tsongkhapa Teachers Fund is one substantial way to help continue this work.
Exams
Every year this fund offers a grant for for daily food and travel expenses of the annual Gelug Exam. This year 1157 monks from eight monasteries are participating. The geshes and monks taking these exams are some of the top scholars coming from the main monasteries and will become future teachers, benefiting so many. This year, due to pandemic restrictions, the monks from Sera and Tashi Lhunpo monasteries participated at Sera Monastery in Bylakuppe, and the monasteries from the settlement in Mundgod participated at their respective monasteries. The cost of supporting the exams in 2021 was US$7,200.
Also a grant for US$4,945 was offered to Sera Je Monastery for 260 monks who passed an annual Special Memorization Exam. Each of these monks received a new set of robes and a cash offering for memorizing as follows:
78 monks memorized Commentary of Clear Meaning
113 monks memorized Explanation of the Provisional and True Meaning
50 monks memorized Bodhisattvacaryavatara (Guide to the Bodhisattva's Way of Life)
13 monks memorized the first chapter of General Meaning of Paramita
2 monks memorized General Meaning (of the) Middle Way
1 monks memorized Six Logical Scriptures of the Madyamika
2 monk memorized Five Treatises of Maitreya
1 monk memorized the Root Text of Pramanavartika
Investing in Teachers
 A monthly offering from this fund is to provide stipends for 139 of the main teachers of the Lama Tsongkhapa tradition, including current and past abbots. This small offering of money supports these teachers' basic needs and allows them to focus more of their time on transmitting Dharma to their students at the monasteries and strengthening their own practices. In 2021, US$11,900 was offered for this.
On advice from His Holiness the Dalai Lama, the Geluk International Foundation established a program for thirty geshe lharampas from six major monasteries and five geshemas from various nunneries to specialize in one of the five major texts. A yearly grant was previously offered from another organization within the US to help pay for these individuals to complete this extensive study for ten years. The Lama Tsongkhapa Teachers Fund agreed to take over this fund to distribute a yearly grant of US$87,500 until their studies are complete.
Investing in Buddhist Communities
The Nepal Buddhist Gelug Association was established ten years ago by the monasteries and nunneries of Nepal to preserve and develop the Tibetan Buddhist tradition in general, and the Lama Tsongkhapa lineage in particular, by elevating the standard of Buddhist studies within the monastic institutions of Nepal and the local communities. Recently a grant for US$150,000 was offered so that the following objectives could be accomplished:
Continuation of the annual Jang Guncho Winter Debate Session
Continuation of the Great Gelug Annual Examinations
Conducting programs to educate local people in the Himalayan regions of Nepal on Buddhism
Building a library to boost Buddhist education
Supporting the construction of stupas and prayer wheels in remote villages
Organizing offerings during the Gaden Ngacho Chenmo celebration of Tsongkhapa's life and seminars on the Prajnaparamita Sutra
Organizing workshops and projects to encourage dialogue between Buddhism and science
An Unbroken Lineage
Please join us in rejoicing in the recent grants offered to these various activities, which help sustain Lama Tsongkhapa's unbroken lineage in the Gelug monastic institutions, and thus, around the world as these scholars become teachers and spread the precious teachings. 
"Taking responsibility for supporting these practitioners is extremely worthwhile because they are preserving and spreading the entire teaching of the Buddha."  – Lama Zopa Rinpoche
---
Since its inception, the Lama Tsongkhapa Teachers Fund, an extension of the Supporting Ordained Sangha Fund, has supported the preservation of the Gelug School of Tibetan Buddhism. 
My approach is to expose your ego so that you can see it for what it is. Therefore, I try to provoke your ego. There's nothing diplomatic about this tactic. We've been diplomatic for countless lives, always trying to avoid confrontation, never meeting our problems face to face. That's not my style. I like to meet problems head on and that's what I want you to do, too.
Lama Thubten Yeshe