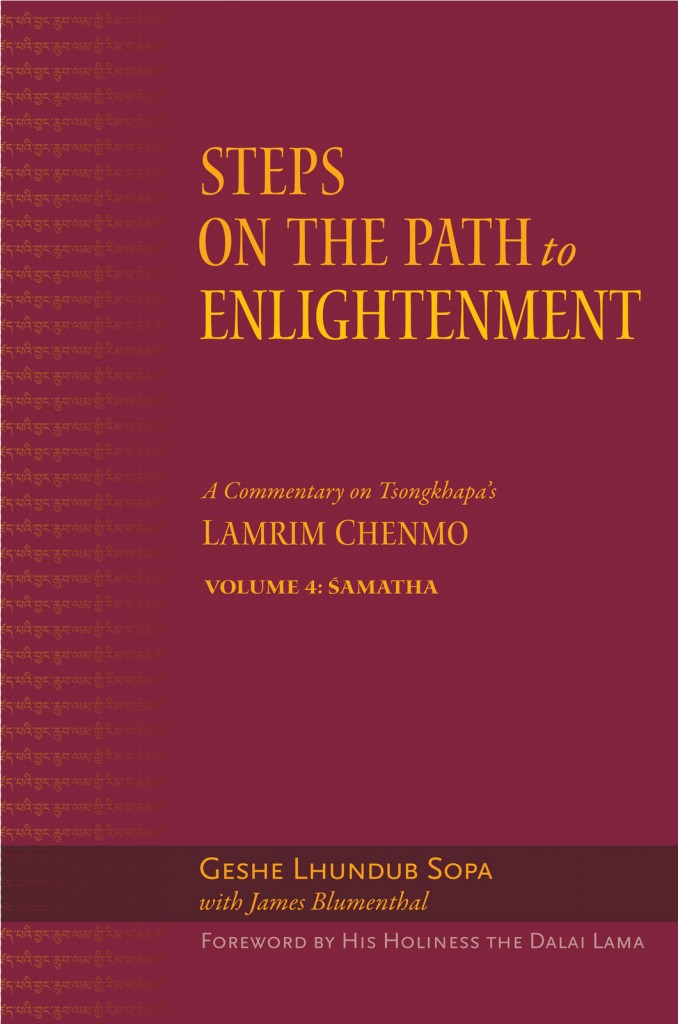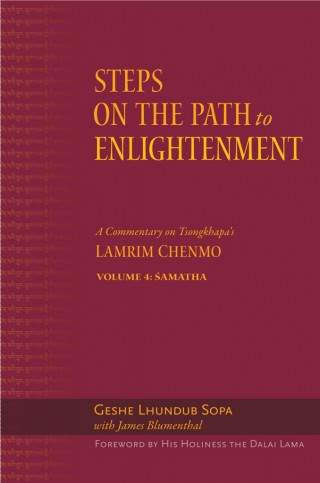 For over eighteen years Wisdom Publications has been working on publishing a series of commentaries, Steps on the Path to Enlightenment, on Lama Tsongkhapa's Lam-rim Chenmo by Geshe Lhundub Sopa. Volumes, 1 (The Foundational Practices), 2 (Karma), 3 (The Way of the Bodhisattva) and 4 (Śamatha) are currently available through Wisdom's website and a final volume (5) on emptiness (the perfection of wisdom) will be released in 2017. 
Due to a gift from a very kind and generous benefactor, the FPMT Education and Preservation Fund was able to set up a special fund to sponsor this project. To date, over US$300,000 has been offered to this invaluable series.
Here we offer an excerpt from Volume 4 of Steps on the Path to Enlightenment, which, while available now on Wisdom's website, will not be officially released until next month: 
While mindfulness is keeping your focus on your chosen object of meditation, the function of introspection is to constantly check whether excitement or laxity have arisen or are about to arise. This mental spy subtly examines your mental state again and again. "To preserve introspection" means to continually re-engage in examination; this is how you maintain introspection and reinvigorate your mindfulness. These are two different but complementary skills. When you are trying to meditate, you maintain your focus on your chosen object with mindfulness while repeatedly checking for the two obstacles with the vigilant mental spy of introspection. These two techniques work together to keep your mind from coming under the control of excitement and laxity. You must gain facility in both of these skills if you want to be successful in your meditation practice.
---
You can learn more about the Steps on the Path to Enlightenment series by Geshe Lhundub Sopa: www.wisdompubs.org/author/geshe-lhundub-sopa