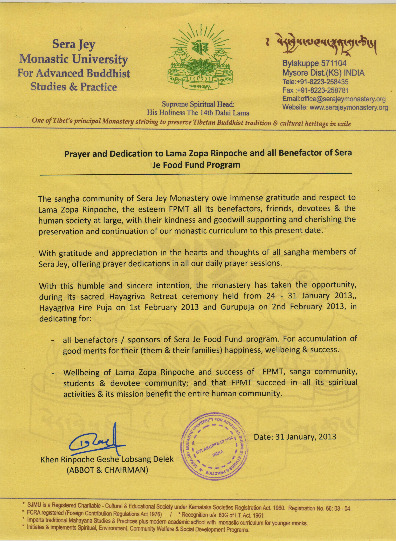 Rejoice! The 3,000 monks of Sera Je Monastery are offering 9 days of prayers and pujas dedicated to all our kind and generous benefactors.
We have just received this letter from the Abbott of Sera Je Monastery thanking Lama Zopa Rinpoche, FPMT and all the benefactors of the Sera Je Food Fund project.
Due to the kind and generous support of so many, FPMT has been able to offer food to all the Sangha at Sera Je Monastery now for the past 22 years. THANK YOU.