News/Media

*If a menu item has a submenu clicking once will expand the menu clicking twice will open the page.

Study & Practice

*If a menu item has a submenu clicking once will expand the menu clicking twice will open the page.

Projects

*If a menu item has a submenu clicking once will expand the menu clicking twice will open the page.

FPMT

Proper guru devotion – correct devotion to your virtuous friends – allows you to actualize successfully all the steps of the path to enlightenment, from the perfect human rebirth up to buddhahood itself.

Lama Zopa Rinpoche

*If a menu item has a submenu clicking once will expand the menu clicking twice will open the page.

Shop

The Foundation Store is FPMT's online shop and features a vast selection of Buddhist study and practice materials written or recommended by our lineage gurus. These items include homestudy programs, prayers and practices in PDF or eBook format, materials for children, and other resources to support practitioners.

Items displayed in the shop are made available for Dharma practice and educational purposes, and never for the purpose of profiting from their sale. Please read FPMT Foundation Store Policy Regarding Dharma Items for more information.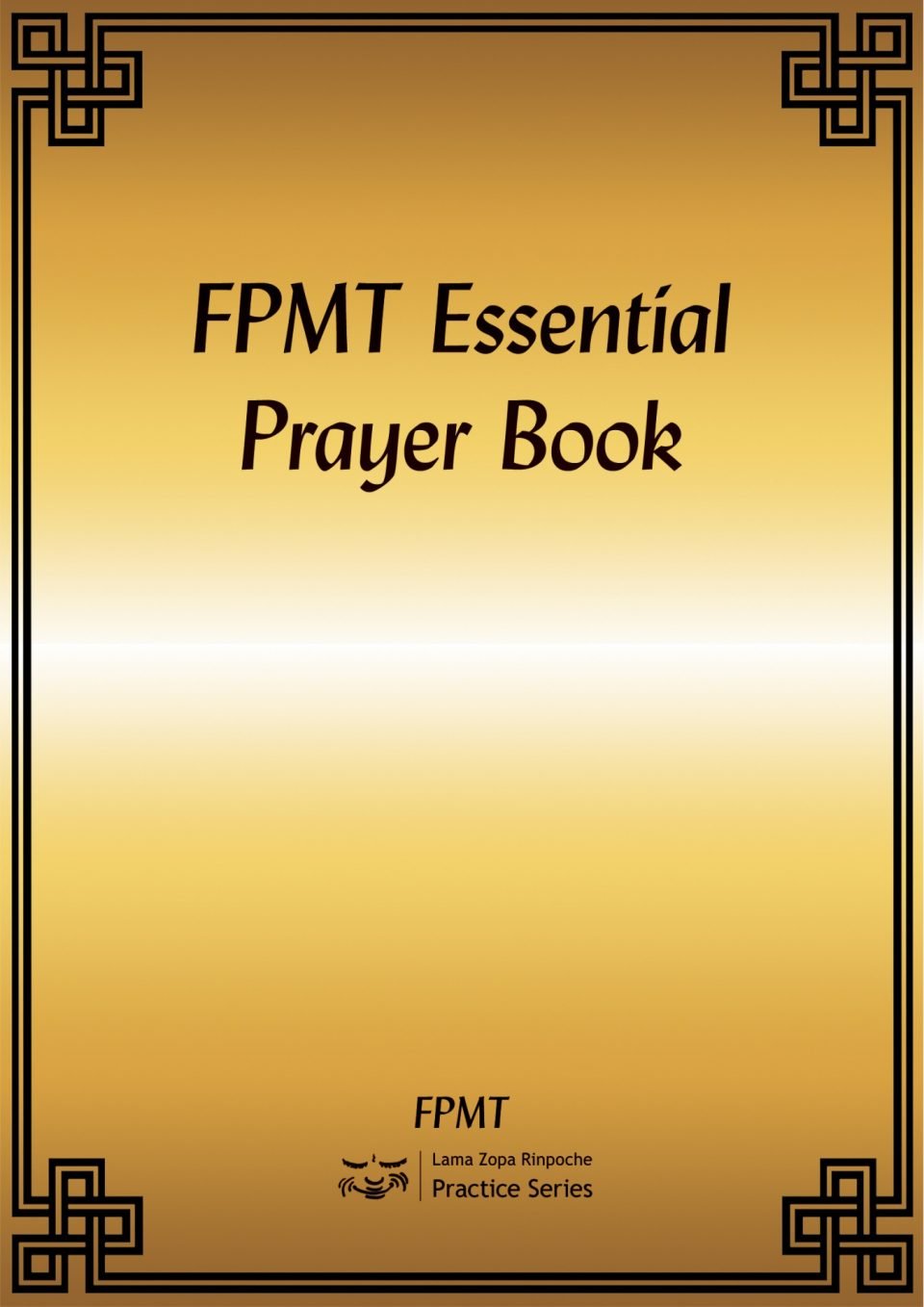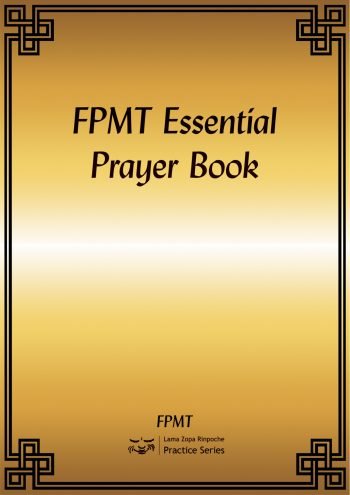 We are pleased to announce a new publication: FPMT Essential Prayer Book. In it, you will find prayers and practices common in the Tibetan Buddhist tradition that are recommended for FPMT by Lama Zopa Rinpoche. It also features Rinpoche's quintessential advice on the benefits and practice of some of those prayers. This makes the FPMT Essential Prayer Book a must-have for all FPMT centers and study groups. And for the individual student, it is an invaluable—and inspiring—resource for devotional practice on a daily basis, and during retreat.
The new publication, which is more than 300 pages long, includes practices composed, compiled, or arranged by Rinpoche as well as other prayers and practices frequently included by Rinpoche at his teachings and events. The 2021 prayer book presents an extensive update of the 2011 collection, Essential Buddhist Prayers, Vol. 1, which has been discontinued.
Highlights of this prayer book:
Cultivating the Mindfulness of Bodhicitta in Daily Activities, where Lama Zopa Rinpoche shows us how to take the essence of our precious human life by transforming our everyday activities—such as sitting down, standing up, washing, and dressing—into causes for enlightenment by undertaking them with the bodhicitta motivation to benefit all sentient beings.
Miscellaneous mantras, including Mantras to Make Charity of the Contaminants of the Body as well as mantras for washing, for blessing meat, to avert the pollution that comes from consuming offerings, and to prevent being stained by faults when stepping on holy objects and shadows of holy objects.
Deity practices, including those of Shakyamuni Buddha, Thousand-armed Chenrezig, the Praises to Twenty-One Taras, and Lama Tsongkhapa Guru Yoga as well as common deity mantras.
The Eight Prayers, a collection of prayers that are commonly recited in Gelug monastic communities for the recently deceased. (King of Prayers is included in this collection.)
Extensive long life prayers and name mantras of His Holiness the Dalai Lama and Lama Zopa Rinpoche.
The FPMT Essential Prayer Book is only available in the PDF version. Most of the prayers and mantras found in the prayer book are available as downloadable audio. 
---
For FPMT groups and other organizations wishing to download this e-publication for distribution, please refer to FPMT Education Services Licensing Page.  
For more on FPMT Essential Prayer Book and to download the PDF:
https://shop.fpmt.org/-FPMT-Essential-Prayer-Book-PDF-_p_1365.html
Through comprehensive study programs, practice materials, and training seminars, FPMT Education nourishes the development of compassion, wisdom, kindness, and true happiness in individuals of all ages.
We can transform any problem, even death, into happiness. The point is not to stop the experience of problems but to stop the conditions that we call 'problems' from disturbing our mind, and instead use them to support the spiritual path that we practice.
Lama Zopa Rinpoche