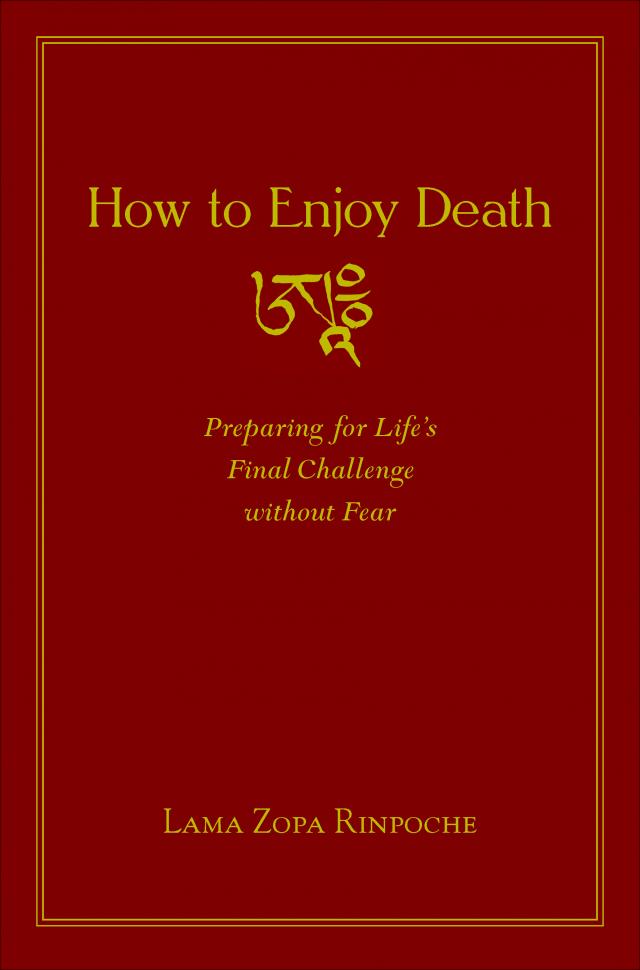 Lama Zopa Rinpoche's newest book from Wisdom Publications, How to Enjoy Death: Preparing to Meet Life's Final Challenge Without Fear, has been compiled from years of Rinpoche's teachings and has been lovingly edited by Venerable Robina Courtin. Here Lama Zopa Rinpoche provides detailed advice on how best to prepare ourselves to face the inevitable end of our own and our loved one's lives with courage, grace, and a mind free of fear. With great care, Rinpoche explains what to do in the months, weeks, and days that precede death, as well as how to handle the moment itself and the mantras, prayers, and meditations that must follow the death of a loved one. All of the practices needed to preparedly face death are included in this book, making this an essential reference for Tibetan Buddhist practitioners, caregivers, hospice workers, or chaplains.
As Lama Zopa Rinpoche explains in the prologue:
"When suddenly one day one of your loved ones dies and you don't know what to do to help, you'll feel so confused, so lost. This made me think that knowing how to help others at the time of death is such important education to have. By providing the right support, the right environment, you can help your loved one die peacefully, with virtuous thoughts, and thus have a good rebirth."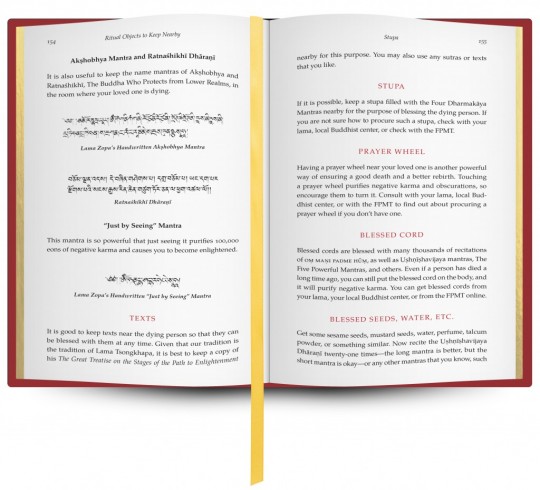 How to Enjoy Death will be printed and shipped in February 2016, but by pre-ordering from Wisdom now, you save $10 off the price and receive a PDF preview of the book. Additionally, a $5 donation for every order will be made to the Nepal Earthquake Support Fund which was established by FPMT International Office immediately following the devastating first earthquake to hit Nepal in April 2015, as a way for FPMT to help with immediate and long-term aid to affected regions. 
---
Lama Zopa Rinpoche has given extensive advice on preparing for death and caring for others at the time of death. You can access this advice and practices on fpmt.org/death.