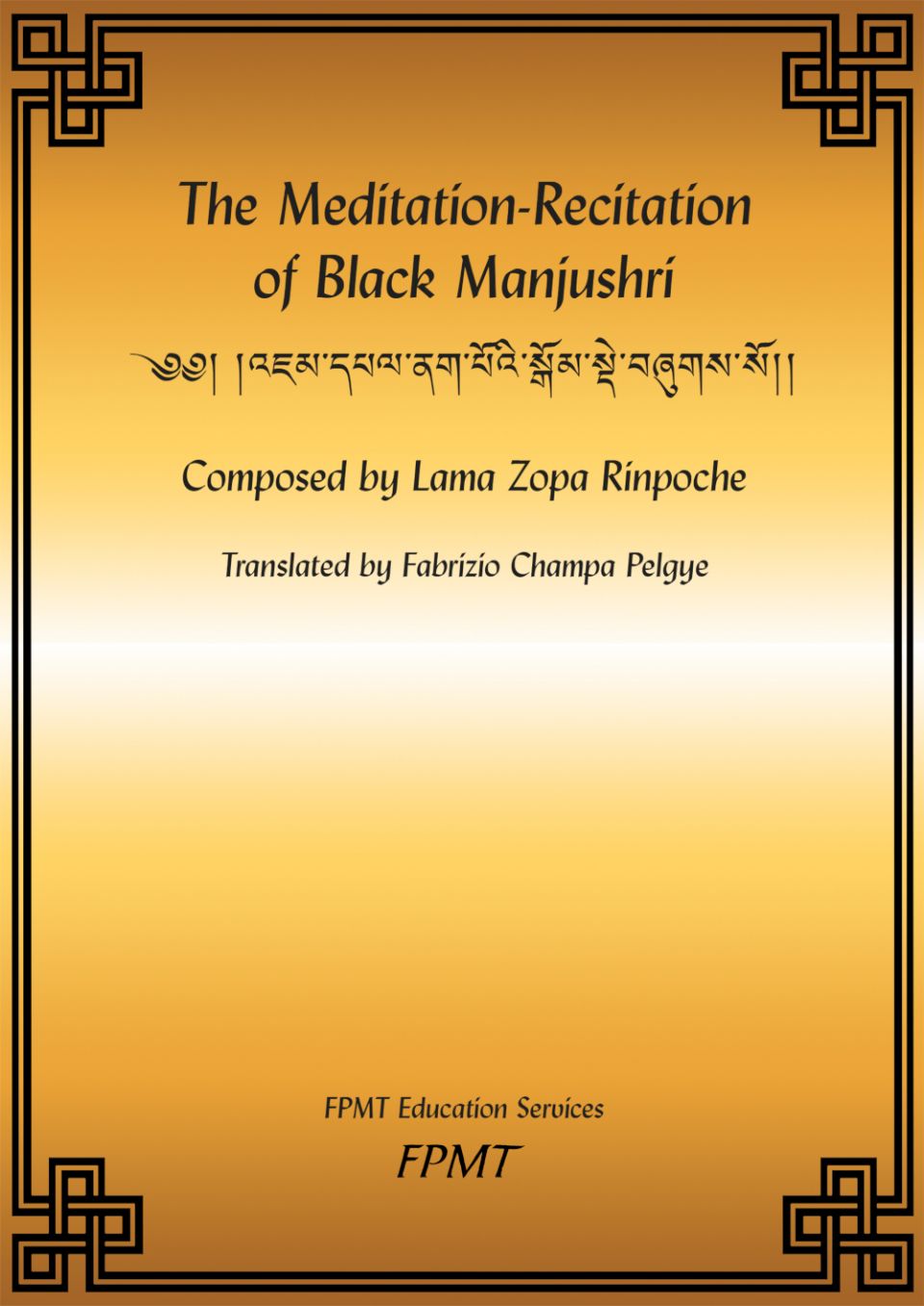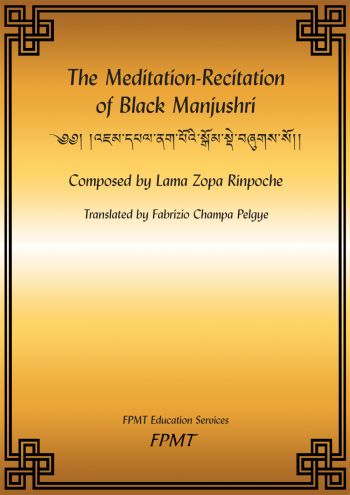 The Meditation-Recitation of Black Manjushri, composed by Lama Zopa Rinpoche and translated by the official Italian translator for His Holiness the Dalai Lama and a senior translator for the FPMT Masters Program and Basic Program Fabrizio Pallotti Champa Pelgye, is now available by donation through the Foundation Store in ebook and PDF formats.
Lama Zopa Rinpoche teaches that there are many benefits associated with the practice: "This meditation-recitation averts all spells, cursing spirits, black magic, and curses of the ancient writings. It averts all epidemics and infectious diseases, spirits and interferers, evil demons, and bad astrological charts. It averts [the effects] of the ritual master of the sangha assembly performing wrathful rituals and initiations without first subduing the ground. It averts all types of uncleanliness and pollution from corpses, defilements, masonry work, and the demolishing of old houses. In short, all evils, negative beings, bad business transactions, and so forth—whatever one may think of—is all averted by this meditation-recitation. It also cures internal illnesses, tumors, phlegm diseases, and so forth."
---
Through comprehensive study programs, practice materials, and training seminars, FPMT Education nourishes the development of compassion, wisdom, kindness, and true happiness in individuals of all ages.