FPMT has just launched a new gift-giving program that offers an alternative to buying material gifts for friends and family. Give a Gift that Helps Others enables one to contribute to a compassionate charitable project as a gift for someone else. One then gets to send a special gift card or e-card to the recipient that highlights how their gift will benefit others.
Donations can be made to help liberate animals, offer food to the monks of Sera Je Monastery, build holy objects, or provide for the basic needs of others through the social services.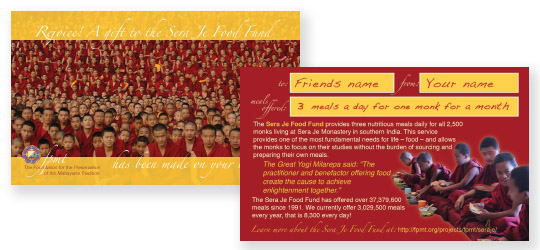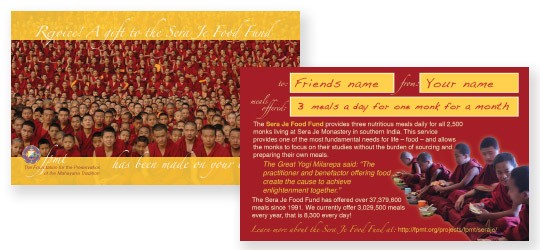 The gift cards are personalized with names of the giver and receiver and gift amount. The Give a Gift that Helps Others program is beginning now in time for the holiday season, but will be available year-round as a giving option for birthdays and special occasions.
You can learn more and also order a gift for someone here.