FPMT News Around the World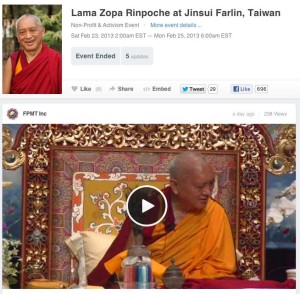 You can watch Lama Zopa Rinpoche's recent teachings from Jinsui Farlain in Taiwan on the fpmt.org livestream page. Several videos are available of Rinpoche teaching, including a Shakyamuni Buddha 1,000 Offerings puja and a Chenrezig jenang.
With more than 160 centers, projects and services around the globe, there is always news on FPMT activities, teachers and events. Mandala hopes to share as many of these timely stories as possible. If you have news you would like to share, please let us know.
If you like what you read on Mandala, consider becoming a Friend of FPMT, which supports our work.