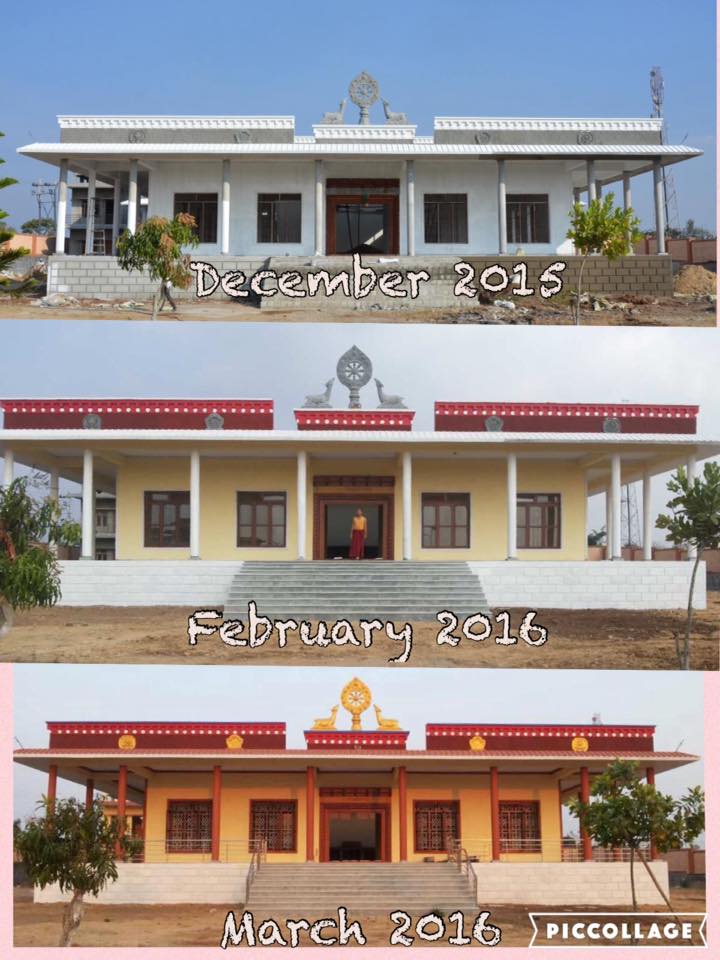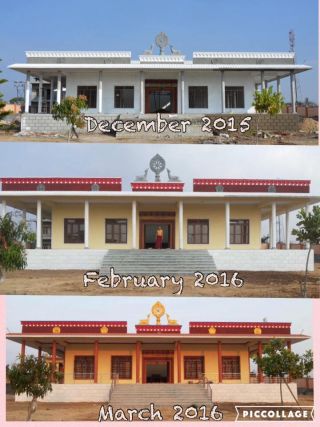 While at Sera Je Monastery recently, Lama Zopa Rinpoche was requested to help Ngari Khangtsen raise money needed to build extended accommodation for this community. Each khangtsen (hostel in Tibetan) is linked to a region in Tibet and has to accommodate the monks that originate from a particular area.  The khangtsen functions independently from the main monastery with each house having the responsibility to provide the living necessities for their own monks including housing, medical care, and educational needs. Each khangtsen has its own prayer hall where all the monks gather to do prayers, pujas, and practices. 
Ngari Khangtsen was originally founded in Western Tibet. In 1970 it was reestablished at Sera Je Monastery in South India. Currently Sera Je's Ngari Khangtsen has over 140 monks who are mostly ethnic Tibetans from the Himalayan regions of India, Tibet, Nepal, and Bhutan. 
Ngari Khangtsen is very dear to FPMT. Khensur Jampa Tegchok, former abbot of Nalanda Monastery and resident geshe of many FPMT centers over the years, lived in Ngari Khangtsen while receiving his education at Sera Je Monastery. FPMT also supports school children of Ngari Institute of Buddhist Dialectics by offering daily meals. This school was started by the monks of Ngari Khangtsen.
Due to the kindness of donors, the Supporting Ordained Sangha Fund was able to issue a grant to Ngari Khangtsen to help with the building projects needed to support the monks of this community. 
With this grant and other money raised, Ngari Khangtsen is currently building a new prayer hall as the old 1983-built gompa cannot adequately accommodate all of the monks during puja. The new prayer hall will provide more room for the monks to practice together. Having the right conditions for study and practice is essential support to these monks who are helping to preserve the most precious tradition of Lama Tsongkhapa. 
---
The monks of Ngari Khangtsen are on tour, actively fundraising for this project. All are welcome to support the monks directly. 
You can learn more about the Supporting Ordained Sangha Fund and the ways it supports monks and nuns.