MAITRI Charitable Trust provides essential education, medical care, aid to mothers and children, animal care, and various forms of charitable service to the destitute in Bodhgaya, India. 
MAITRI began its work in 1989 when Adriana Ferranti put her leprosy training to good use by helping people those with the disease and working towards its eradication. Since then, the project has expanded greatly to meet the needs of the people in the Bodhgaya-area in Bihar, one of the poorest, most depressed and most populated states in India.
For the fifth year in a row, a very kind benefactor has offered a substantial grant to MAITRI via the FPMT Social Services Fund. Please rejoice that US$70,000 was recently issued toward another year of services for those in need in Bodhgaya. Here we invite you to rejoice in some of MAITRI's many accomplishments from 2015-2016 which were made possible by last year's grant:
Leprosy Program
Detection, verification, and management of 516 new cases that were registered for treatment.
Prevention of Deformities (POD) program was implemented by instructing 1,853 individuals on self-care of their needs, particularly ulcers.
Assessing and instructing 625 high risk cases on prevention of deformities.

Distributing 276 sandals and supplying 522 kits for ulcer dressing.
Performing 3,240 dressings of ulcers.
The implementation of the Information, Education, Communication (IEC) program to raise awareness on the identification and treatment of leprosy by covering a population of 1,223,550 people in 3,908 villages and by particularly contacting 6,354 community members to promote collaboration among villagers.
Addressing 69,300 school students in routine visits to government and private schools.
Celebrating World Leprosy Day on January 31 with a promotional drive in 221 villages populated by 295,890 individuals.
The hospitalization of 61 leprosy-affected individuals.
The distribution of blankets in the winter season to 385 leprosy-affected individuals.

Tuberculosis Program
Identification, promotion, and management of 209 new case.
Implementation of the Information, Education, Communication (IEC) program to raise awareness on the identification and treatment of TB by covering a population of 578,958 in 864 villages.
Hospitalization of fourteen under treatment patients in serious conditions, 10 of whom were successfully released from MAITRI's hospital.
The distribution of food items and supplements to 87 indigent patients under treatment.
Mother Care Program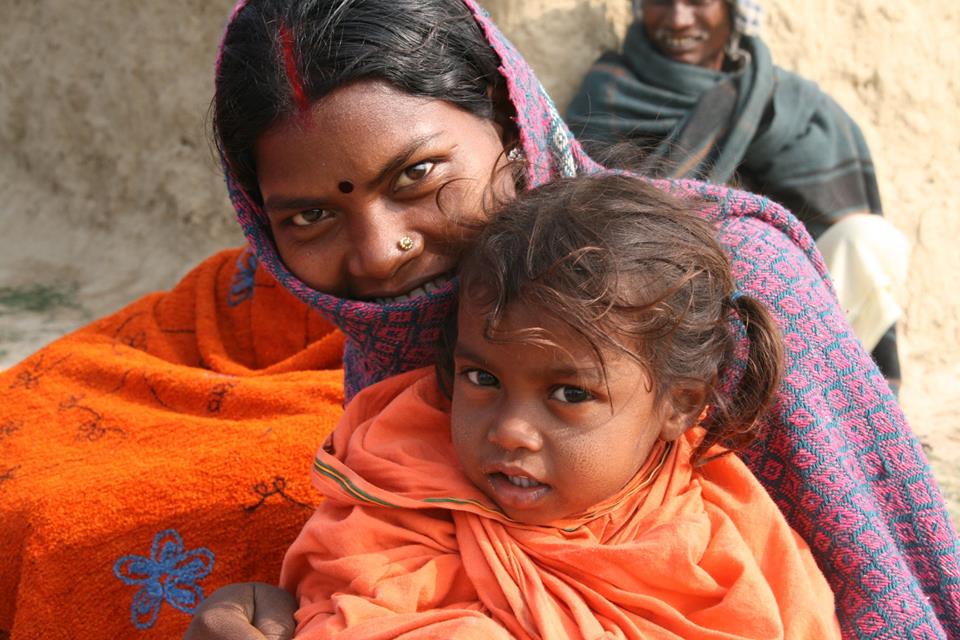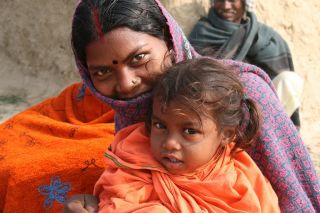 The identification, registration, and management of 227 new cases that were registered at MAITRI's outpatient and mobile clinics. 
The collection of 110 blood samples for blood tests for women with first time pregnancies. 
The monthly medical check-ups of an average 161 patients under treatment.
The field follow-up of 171 registered cases during treatment and after release. 
Delivery of 180 healthy babies including 16 twins and 3 triplets.
The post-natal field follow-up of women after third pregnancy to facilitate tubectomies. 127 tubectomies were completed.
Distribution of 273 blankets during Winter. 
Child Care Program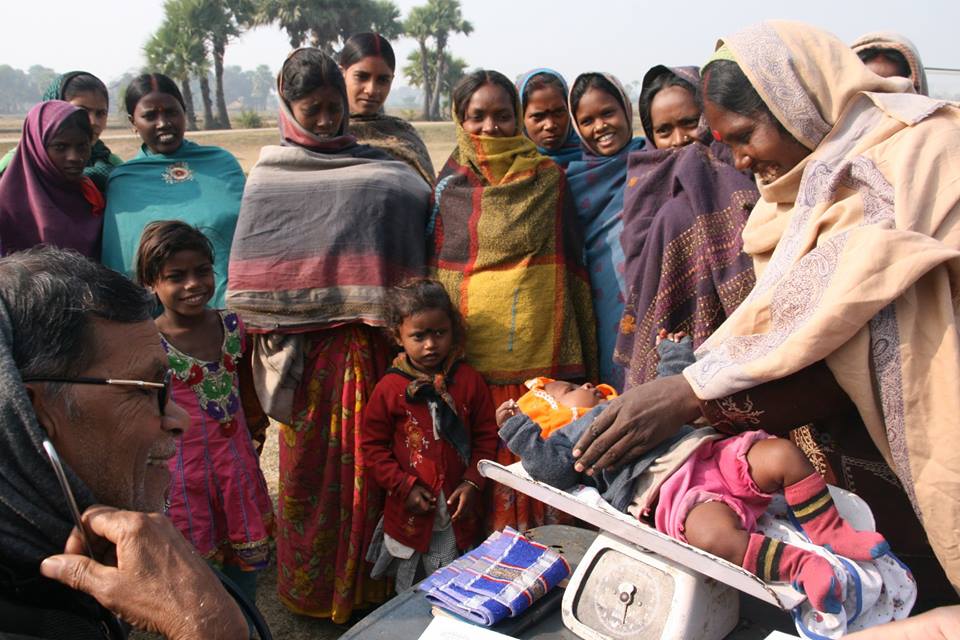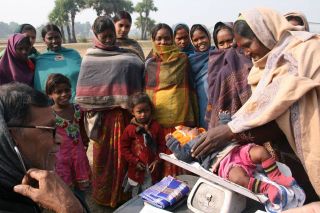 Identification, registration, and management of 44 new cases that were registered at MAITRI's clinics.
Monthly medical check-ups of an average 129 children in treatment.
Distribution of fifty-five rations of milk powder and ten rations of cereal. 
The identification, registration, and management of ten new cases of girls aged 5-14 that were registered at MAITRI's clinics.
Monthly medical check-ups of an average of sixty-six girls aged 5-14.
Maintenance of Campus
Repair work was completed on the building. 
Adriana Ferranti expressed her gratitude for last year's grant in the following way: 
The grant was very gratefully received and has enabled us to continue our support to some of Bihar's poorest people. MAITRI always manages the funds it receives from generous donors around the world with the utmost care so that as many persons can be benefited as possible.  
Please rejoice in another year of essential charitable service offered through MAITRI and in director Adriana's dedication to this work for nearly thirty years. 
---
If you would like to support the Social Services Fund and help ensure grants such as this can continue, you can read more about the charitable projects this fund supports or donate any amount to the fund itself. 
You can donate directly to MAITRI and learn more about the vast services to those in need. 
Contact Info
1632 SE 11th Avenue
Portland, OR 97214-4702 USA
Tel (503) 808-1588 | Fax (503) 232-0557
About FPMT
FPMT is an organization devoted to the transmission of the Mahayana Buddhist tradition and values worldwide through teaching, meditation and community service.
more...
About Buddhism
If you're new to Buddhism, please read our
Buddhism FAQ
. A place to learn about Buddhism in general, FPMT, and our Discovering Buddhism at Home series.