Jampaling Elder's Home, situated in Dharamsala, is about 15 minutes walking distance from the main temple of His Holiness the Dalai Lama with many prayer wheels lining the way. This home was built to accommodate elders who are sixty and older and particularly vulnerable with no family to look after them as well as ex-army members who are scattered in different Tibetan settlements without appropriate facilities. The resident Tibetan elders are able to attend all the teachings of His Holiness at the main temple. This facility provides food, shelter, and medical services to 156 residents.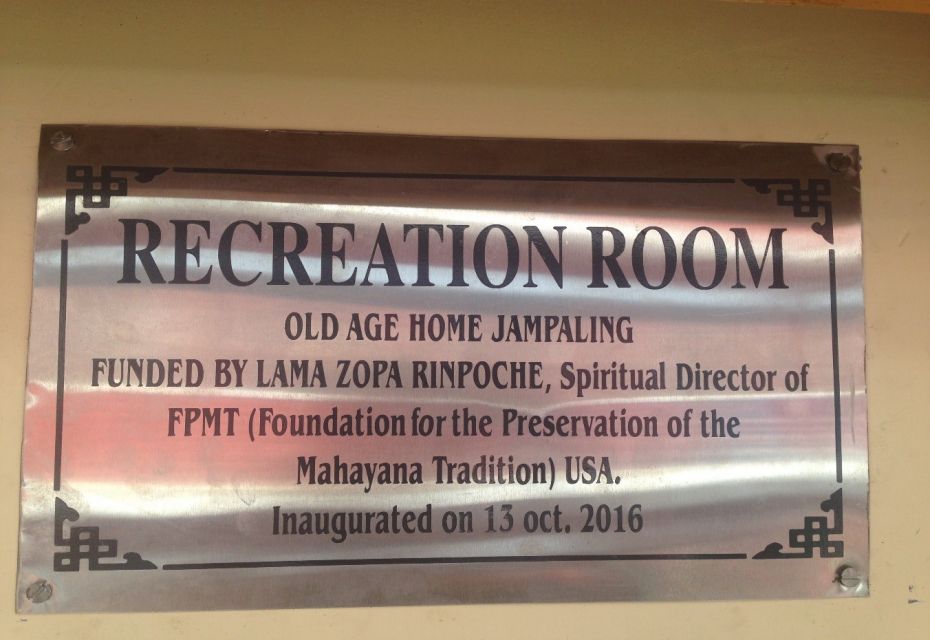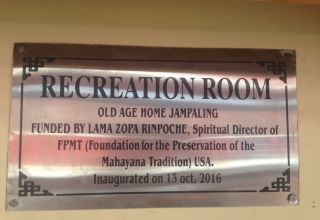 Last year, the Social Services Fund offered a grant to this home to build a recreation and community room. The previous activity room was on the third floor and very inconvenient for the elders to access. The room itself was too small for all of the residents to gather and watch His Holiness's teachings. The new community room allows the residents to enjoy their leisure time without obstacles. They can also enjoy indoor games anytime as the space is so much bigger. The old recreation room will be using for bedroom so the home can accommodate even more residents.
Please rejoice that this new recreation room is now completed and the elders can enjoy their new space as a community. 
---
One of the key priorities of the Social Services Fund is to provide support to elderly homes serving Tibetan refugees in India.