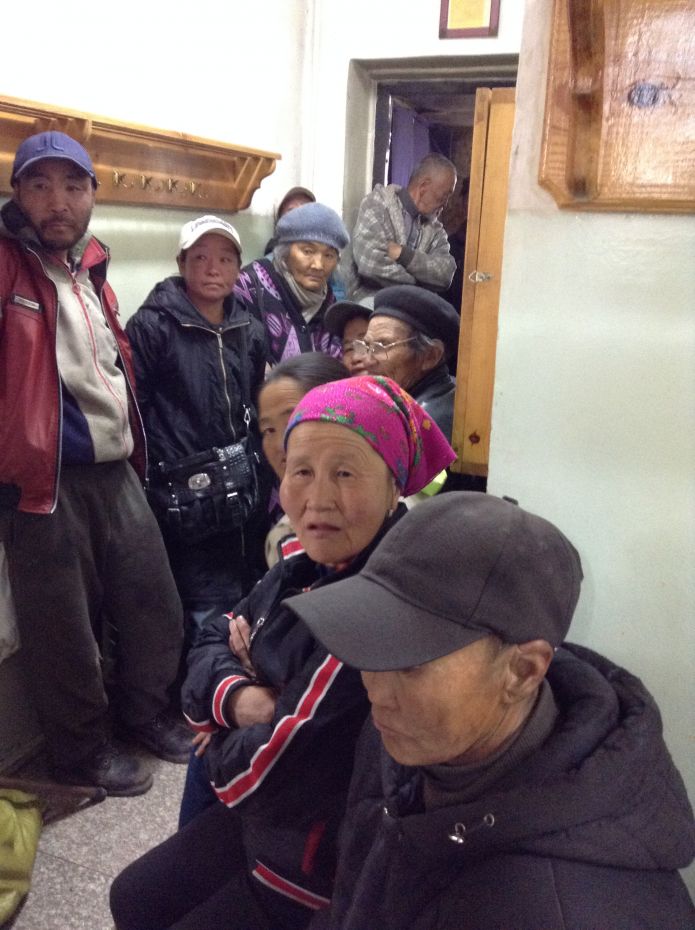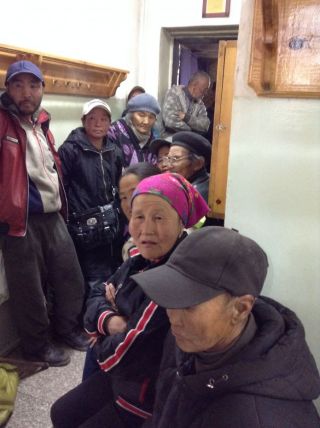 Lamp of the Path NGO, a project of FPMT Mongolia, has been offering free meals and a regular free health clinic to the poor and homeless living in Ulaanbaatar, Mongolia for many years.
In 2016, 21,000 meals were offered to the underprivileged  living in the area. Many are single mothers, the elderly, and children with little or no housing and no access to water or sewage. Woman-headed households served at the soup kitchen are a group significantly disadvantaged both financially and by reason of social and psychological stresses. 
The cost of food for one week averages US$415. Last year, during the spring and summer months, a successful vegetable garden was set up and this provided nutritious produce for the daily meals. Two Mongolian women are employed as kitchen staff. 
The community center had not been updated or repaired since 2003 and at the end of 2016 some repairs were completed. Major and much needed renovation is planned for 2017. For example: The roof has deteriorated over the years causing major leaks and dripping; the building walls are so thin that the heat loss becomes a real issue through the winter season; and the ceiling and inner walls are extremely deteriorated due to leaks and damage.
The annual budget for 2017, including the cost to complete these urgent repairs, is US$51,500.

Due to the kindness of a generous benefactor, the Social Services Fund has been able to offer a US$30,000 grant toward the 2017 operating expenses. This is the  fifth consecutive year that we have offered significant support to the the Lamp of the Path NGO in Mongolia, allowing the project to continue.
---
If you would like to support the Social Services Fund and help ensure grants such as this can continue, you can read more about the charitable projects this fund supports or donate any amount to the fund itself.