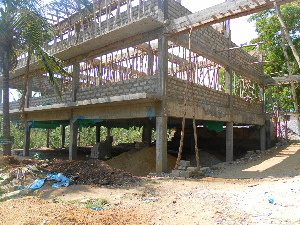 April 16, 2013: Lama Zopa Rinpoche and the Lama Zopa Rinpoche Bodhichitta Fund are very happy to offer US$100,000 toward new classrooms being built at Sera Je Monastery, India. (Photos, right, from April 2013.)
The Sera Je Monastery Secretary, Geshe Thupten Monlam, explains that the classroom will initially be used for debate classes so the monks won't be disturbed by rain and or too  much sun.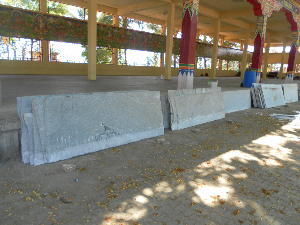 The classrooms will also primarily be used to teach subjects such as science and other fields of knowledge within the monastic curriculum. This is a direct request from His Holiness the Dalai Lama and is a long term objective of Sera Je Monastery to be in line with the vision and recommendations of His Holiness The Dalai Lama in integrating this kind of study into the monastic education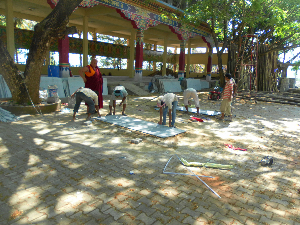 The classroom building facility is planned to be complete in time for the upcoming visit of His Holiness The Dalai Lama in July 2013.