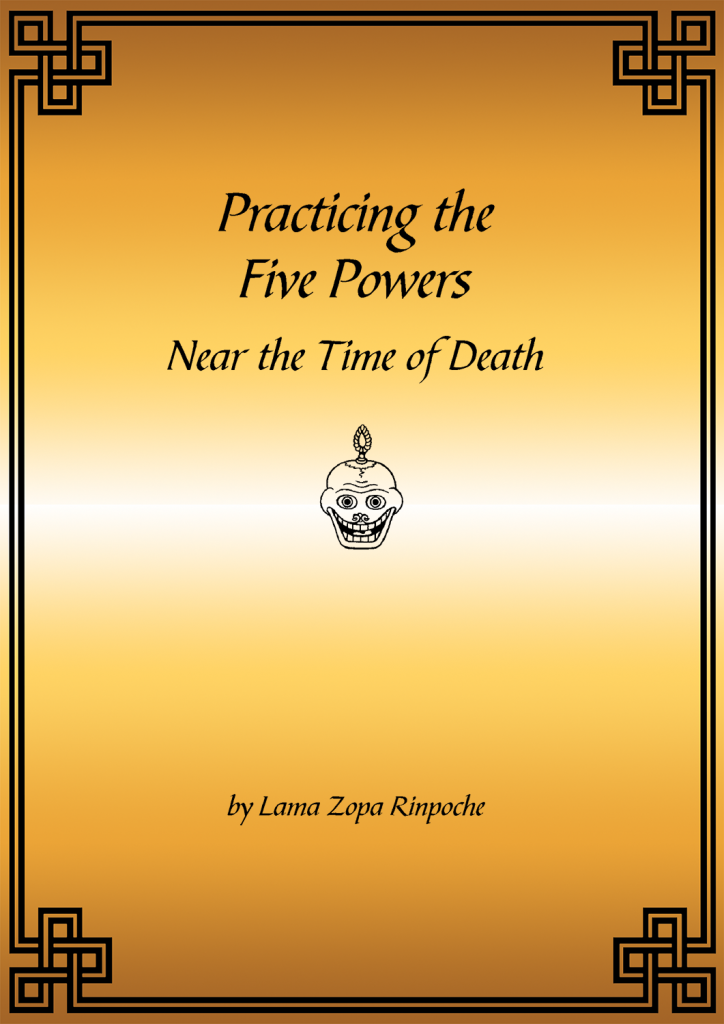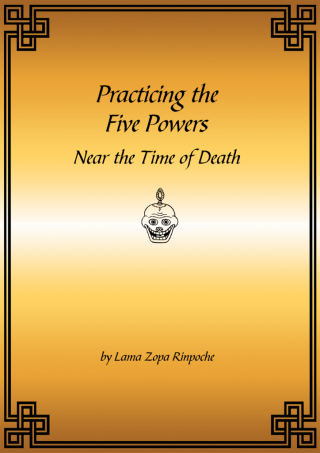 Practicing the Five Powers Near the Time of Death by Lama Zopa Rinpoche is available through the Foundation Store in ebook and PDF formats.

Practicing the Five Powers Near the Time of Death contains advice and commentary to help ensure a peaceful death and positive rebirth. Although this book was intended for use by those facing imminent death, it is a deeply profound teaching on how to live life for anyone who wishes to make their life and eventual death most meaningful.
Rinpoche explains, "When you practice the five powers, every single thing you do is only for numberless sentient beings and therefore, everything you do only becomes the cause for achieving the peerless happiness of full enlightenment. This is the greatest profit that can be achieved with this life and so this practice is the most beneficial one for achieving peerless happiness. It means that every single action you do, whether it is meditation and prayers or doing your job, becomes the cause of happiness for all sentient beings. This means that you will have the best, happiest life now and also the best, happiest life in the future – like the sun shining in this world and eliminating all darkness."
---
Through comprehensive study programs, practice materials, and training seminars, FPMT Education nourishes the development of compassion, wisdom, kindness, and true happiness in individuals of all ages.