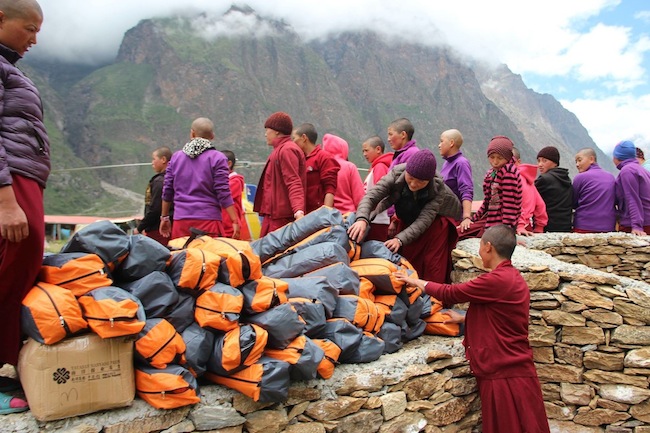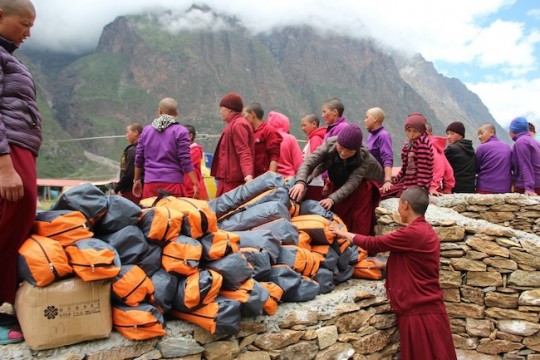 A new photo gallery has been released for the FPMT Nepal Earthquake Support Fund documenting the effects of the earthquakes and the ongoing recovery taking place, as we approach six months since the disasters occurred.
The gallery includes touching images of the courageous relief work of volunteers and groups such as Kopan Helping Hands. One can glimpse the massive amounts of aid supplies distributed to affected people and the dramatic destruction that was inflicted onto monasteries, residences and other structures.
Much of the recovery work and humanitarian aid seen in these gallery photos was supported by the incredible kindness of donors in and outside of the FPMT community, who quickly and generously came to Nepal's aid through the Nepal Earthquake Support Fund.
Please visit the Nepal Earthquake Support Fund photo gallery here, and we invite you to rejoice in all of the compassionate actions of so many volunteers and donors.