News/Media

*If a menu item has a submenu clicking once will expand the menu clicking twice will open the page.

Study & Practice

*If a menu item has a submenu clicking once will expand the menu clicking twice will open the page.

Projects

*If a menu item has a submenu clicking once will expand the menu clicking twice will open the page.

FPMT

Our problem is that inside us there's a mind going, 'Impossible, impossible, impossible. I can't, I can't, I can't.' We have to banish that mind from this solar system. Anything is possible; everything is possible. Sometimes you feel that your dreams are impossible, but they're not. Human beings have great potential; they can do anything. The power of the mind is incredible, limitless.

Manjushri Institute, 1977, Currently unpublished
Lama Yeshe Wisdom Archive

Lama Thubten Yeshe

*If a menu item has a submenu clicking once will expand the menu clicking twice will open the page.

Shop

The Foundation Store is FPMT's online shop and features a vast selection of Buddhist study and practice materials written or recommended by our lineage gurus. These items include homestudy programs, prayers and practices in PDF or eBook format, materials for children, and other resources to support practitioners.

Items displayed in the shop are made available for Dharma practice and educational purposes, and never for the purpose of profiting from their sale. Please read FPMT Foundation Store Policy Regarding Dharma Items for more information.
Patience: A Guide to Shantideva's Sixth Chapter is a new book of Lama Zopa Rinpoche's teachings on the perfection of patience, a topic Rinpoche has taught on extensively. (Perhaps this is not surprising since Rinpoche's name "Zopa" means "patience.") In this book, recently released by Wisdom Publications, Rinpoche gives commentary on the verses on patience in Shantideva's A Guide to the Bodhisattva's Way of Life. Here's an excerpt from the chapter "The Kindness of the Enemy:"
The traditional way for Tibetans and Sherpas to make the soles of shoes was to soften the leather using butter. Because of the stiffness of untreated leather, it could only be cut or sewn with great difficulty. Therefore it was soaked in the butter left over from butter lamps and kneaded while drying in the sun, and polished to make it soft and malleable but still extremely strong. The kneading was a bit like kneading dough, working with the feet, pulling and pushing, until it became softer. When I was very small, my first teacher who taught me the alphabet would sometimes do this while he gave me a lesson or I was reciting a text. It takes a lot of physical energy.
With the butter, the sun, and the kneading, the leather becomes workable; without them the leather would be so stiff it would be useless. Similarly, our "untreated" mind—when we are not living in patience— is stiff and useless. We need patience, and we need other sentient beings to allow us to develop that patience. The harm that somebody tries to do us, testing our patience, is like the stiff leather of our pride being kneaded. By helping us destroy our delusions like that, they are saving us from the lower realms.
In the thought-transformation text Eight Verses on Mind Training, Langri Tangpa said,
Even if one whom I have helped,
Or in whom I have placed great hope,
Gravely mistreats me in hurtful ways,
I will train myself to view him as my sublime teacher.
When Atisha was in Tibet, he had a servant, Atara, who was very bad tempered and who always caused other people to get angry. When asked why he kept him, Atisha explained that he did so in order to practice patience, for without patience you could not become a great yogi. It is very useful to think like this.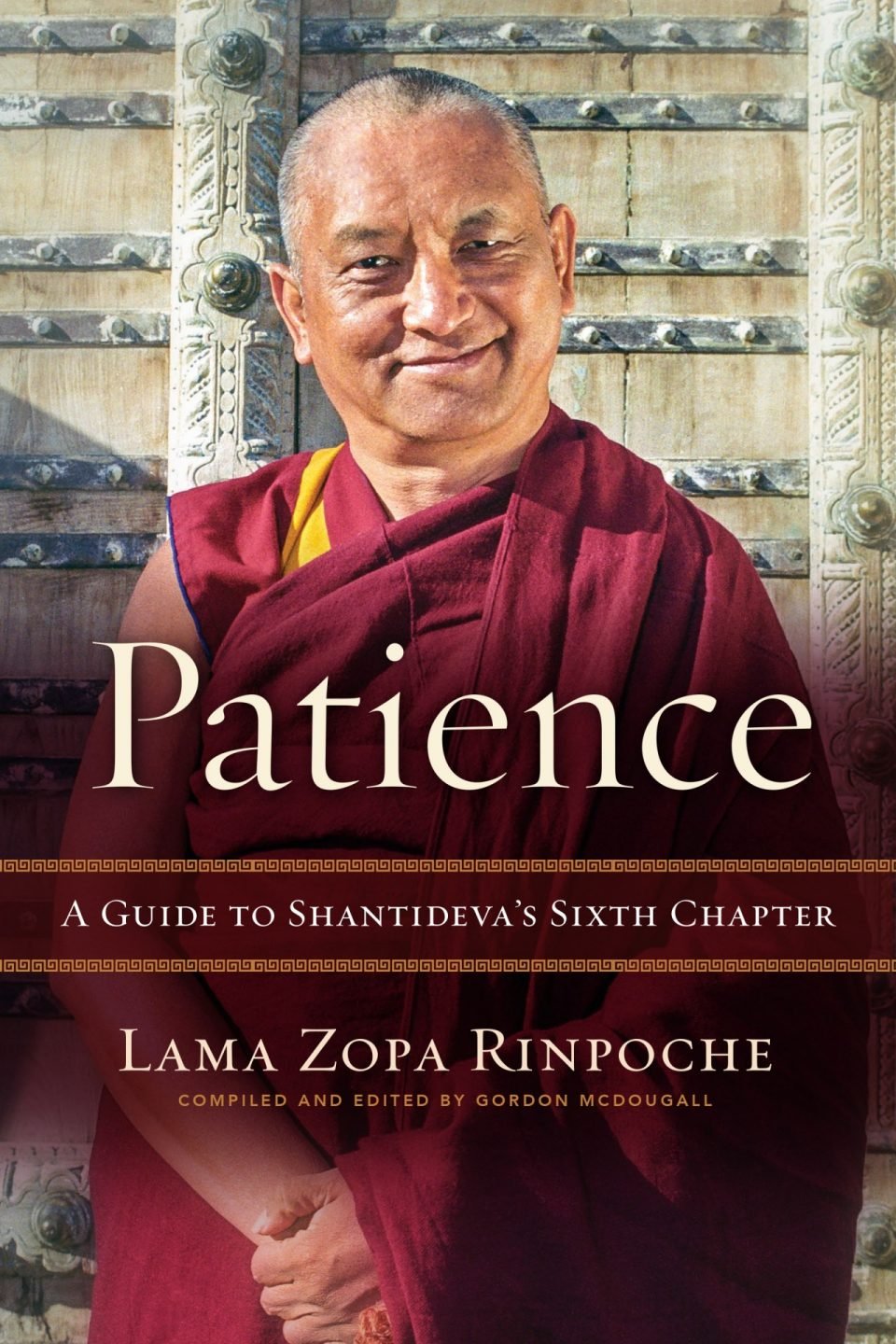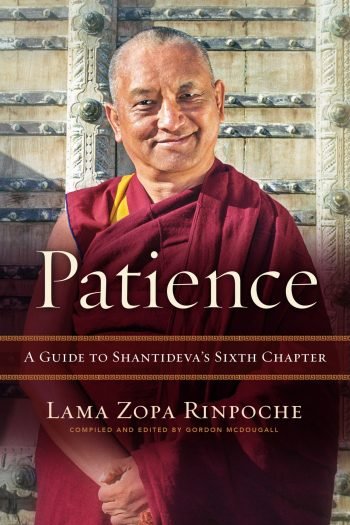 Even if the sentient being who is giving us trouble is not the Buddha, by treating them as if they are, we can only benefit. It is part of the thought-transformation teachings that we see all sentient beings as equal to the buddhas, not in their realizations, of course, but just as the buddhas are instrumental in our enlightenment by guiding us, so too are sentient beings in helping us develop the qualities we need. Without the angry person, we can never develop patience; without the needy person, we can never develop generosity and compassion, and so on.
We can view any situation from many perspectives. Rather than seeing somebody who is giving us harm as the cause of our suffering, we can see them as the means for our transformation, as the embodiment of our guru, thinking that our guru has manifested in this way in order for us to develop our patience. As enlightenment is impossible without the perfection of patience, it is impossible without this person trying to harm us and thereby testing our patience. Thinking like that, we see there is no reason to become angry in return. Techniques like this make the mind malleable and able to transform more quickly. This is another benefit of patience.
---
Excerpted from Patience: A Guide to Shantideva's Sixth Chapter by Lama Zopa Rinpoche, edited by Gordon McDougall, published by Wisdom Publications:
https://wisdomexperience.org/product/patience/
Watch the video series "Lama Zopa Rinpoche's Teachings on Thought Transformation during the Time of COVID-19" and find links to videos in translation, transcripts, MP3s, additional practice advice, and more:
https://fpmt.org/fpmt/announcements/resources-for-coronavirus-pandemic/advice-from-lama-zopa-rinpoche-for-coronavirus/
Lama Zopa Rinpoche is the spiritual director of the Foundation for the Preservation of Mahayana Tradition (FPMT), a Tibetan Buddhist organization dedicated to the transmission of the Mahayana Buddhist tradition and values worldwide through teaching, meditation and community service.
True religion should be the pursuit of self-realization, not an exercise in the accumulation of facts.
Lama Thubten Yeshe