Please rejoice that US$49,799 USD was raised to help those in need in Nepal. For this offering, FPMT's Nepal Earthquake Support Fund offered US$17,543.18 (1,792,000.00 NPR), Kopan's Helping Hands Project offered, US$11,502.92  and US$20,752.63 was raised locally.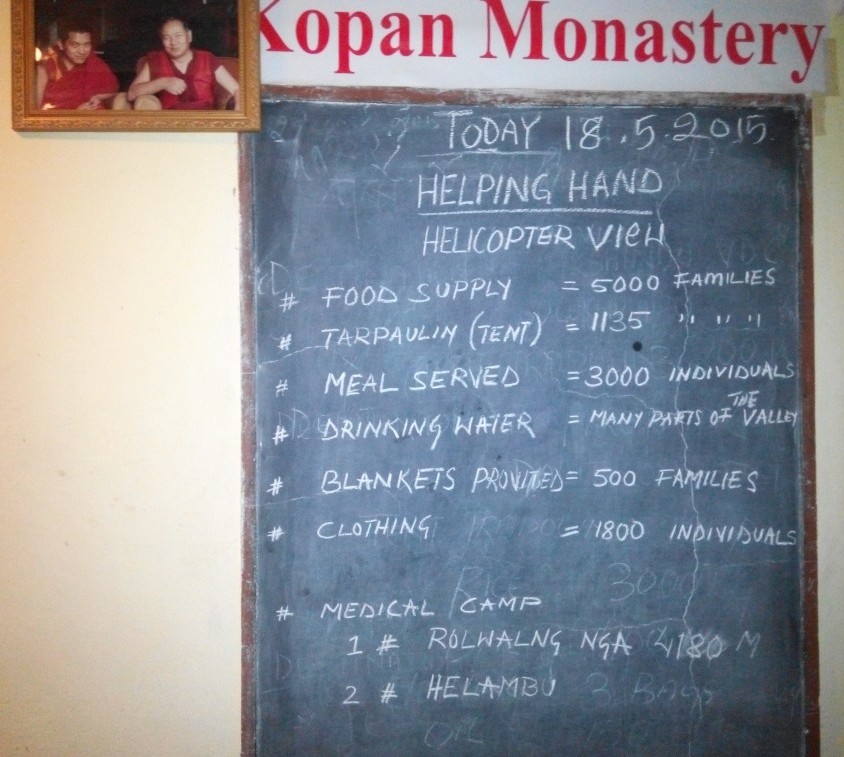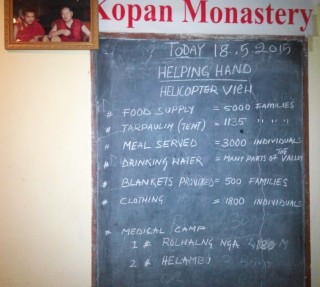 This money was used for: 
132,277 lb (60,000 kg) rice 
1,135 tarpaulin tents
13,228 lb (6,000 kg) dal
cooking oil 
transportation 
These supplies helped 5,000 families with their food supply, gave 1,135 families shelter, and provided food to 3,000 individuals. Additionally, drinking water was supplied to many parts of the city during the crisis, blankets were given to 500 families, clothing was offered to more than 1,800 people. 
Please rejoice in this incredible offering and help to those in need. Special thanks to Geshe Thubten Jinpa who helped organize this aid. With monsoon season fast approaching, help to those in need of food and shelter has become even more critical. 
You are welcome to offer any amount to the Nepal Earthquake Support Fund which is committed to continuing to offer much needed aid in Nepal during this ongoing crisis. 
You can learn more about the Nepal Earthquake Support Fund, and keep up on Updates from Nepal After the Earthquake.