News/Media

*If a menu item has a submenu clicking once will expand the menu clicking twice will open the page.

Study & Practice

*If a menu item has a submenu clicking once will expand the menu clicking twice will open the page.

Projects

*If a menu item has a submenu clicking once will expand the menu clicking twice will open the page.

FPMT

Like molding dough in your hand, you can definitely turn your mind whichever way you want.

Lama Zopa Rinpoche

*If a menu item has a submenu clicking once will expand the menu clicking twice will open the page.

Shop

The Foundation Store is FPMT's online shop and features a vast selection of Buddhist study and practice materials written or recommended by our lineage gurus. These items include homestudy programs, prayers and practices in PDF or eBook format, materials for children, and other resources to support practitioners.

Items displayed in the shop are made available for Dharma practice and educational purposes, and never for the purpose of profiting from their sale. Please read FPMT Foundation Store Policy Regarding Dharma Items for more information.
Lama Zopa Rinpoche News and Advice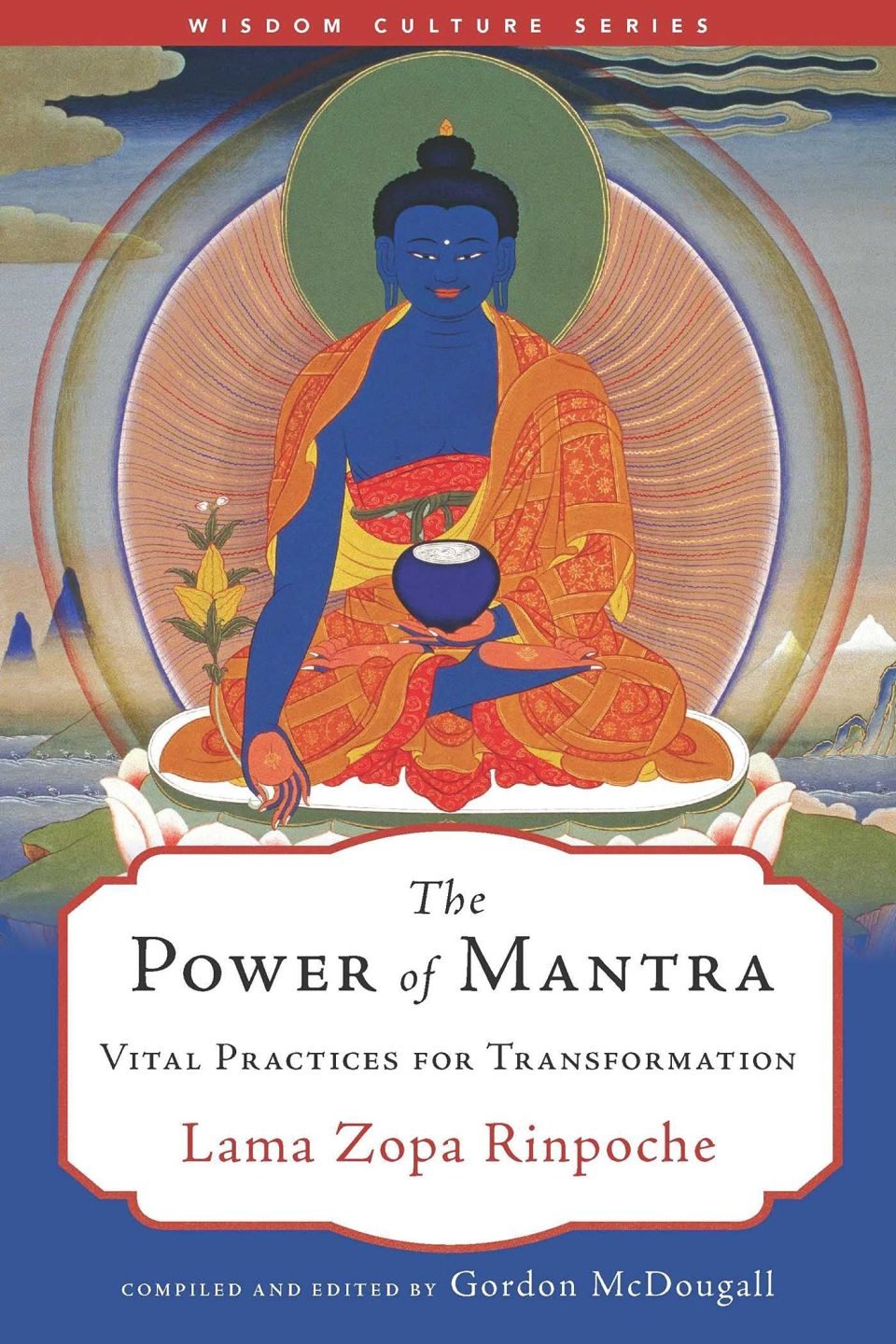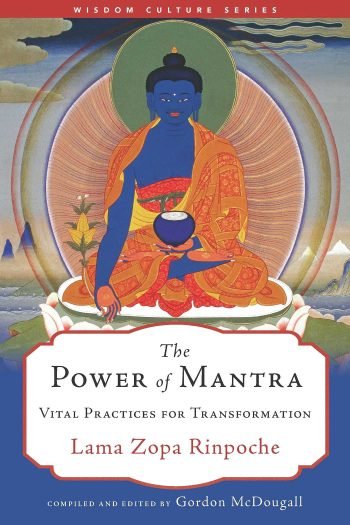 In the new book The Power of Mantra: Vital Practices for Transformation, Lama Zopa Rinpoche guides students through understanding the power and benefit of mantras. Rinpoche explains many popular mantras, giving specific instructions for practicing them, including Shakyamuni Buddha, Chenrezig, Manjushri, Tara, Medicine Buddha, Vajrasattva, and more. In an excerpt from the book's introduction, Rinpoche explains that mantras protect our minds:
The Sanskrit word mantra (which is ngag in Tibetan) has two syllables: man, which means "mind," and tra, which means "protect," so a mantra is something that protects our mind.
The benefits of mantra recitation are vast. There are many stories about terrible diseases such as cancer being cured by mantras, or people or animals being helped to have a peaceful death and a positive rebirth through mantras being recited to them. But the supreme benefit of a mantra is its ability to transform our mind. When we recite a mantra such as Shakyamuni's mantra, we are recalling the Buddha's name over and over, helping us increase our closeness and devotion to the Buddha, and devotion is our real protection from suffering. By transforming our mind, it has the power to break negative habits and develop positive ones. As our mind changes, our ability to help others increases, so we are reciting mantras for others as well.
By linking us to the omniscient mind—the wisdom and compassion of the Buddha and all the enlightened beings—reciting a mantra invokes that great power, leading us from nonvirtue to virtue. The Buddha said,
Do not commit any nonvirtuous actions,
perform only perfect virtuous actions,
subdue your mind thoroughly—
this is the teaching of the Buddha.
The whole Buddhist path comes down to these two pieces of advice—to not harm others and to benefit them. In order to do that, we must subdue the mind, which means both collecting merit through doing only virtuous actions and purifying any negative imprints on our mindstream from negative actions we have done in the past.
Reciting a mantra such as OM MANI PADME HUM, the mantra of Chenrezig, is not only the most unbelievable purification—purifying defilements and negative karmas collected from not just this life but from beginningless rebirths—it also collects extensive merits.
In the West, when soccer players win, they throw their arms up in the air and run around. It's very intense. When I first saw this, I thought they were very angry because of the strong emotion. If they feel that strongly about winning a match, we should feel a billion times more strongly about being able to purify all that negative karma and accumulate all that merit, simply by reciting a mantra.
Westerners have asked me many times to explain how mantras work. This is a question that comes from the Western mind; it's not asked in Asia, certainly not among the Tibetans, because they have faith. When there is water, what does water do? It makes things wet; that is its nature. Fire has its own nature; its nature is to burn. Everything has its own nature. Mantras too have their own nature; their nature is to transform the mind. Any word we say affects another person's mind, making them happy or sad or angry or whatever. The power of the mantra comes from the sound, and that sound has the power to transform the mind into one of virtue.
Thinking of mantras as just some Sanskrit sounds to be chanted is an extremely limited view of what they are; they are much more than that. The sound of a mantra has the power to protect us, holding our mind from nonvirtuous thoughts and fostering virtuous ones, thus allowing us to develop toward enlightenment. In the same way that the Dharma in general holds us, protecting us from suffering—Dharma literally means "that which holds"—mantras are mind protection. In A Guide to the Bodhisattva's Way of Life, the great being Shantideva said,
Therefore, I should focus my mind correctly,
and keep a careful watch over it.
What good will it do to keep many vows,
if one neglects the vow of watching over the mind?
It is vital to remember Shantideva's advice. If we forget to protect our mind, what is the use of any traditional form of discipline? Even though we may do hundreds of other things, if we leave out this most important practice and leave the mind unprotected, we cannot stop our problems and achieve happiness, especially ultimate happiness. Everything comes from the mind; it is the source of all our suffering and all our happiness, so if we neglect to protect our mind, we cannot close the door to suffering or open it to happiness.
In the West, there are so many external rules: you can't do this, you can't do that. Sometimes I think there are too many rules. When we rely on external discipline, we can never solve our problems. The discipline has to come from our own mind. As a Buddhist, we might take certain vows to protect ourselves from committing any of the ten nonvirtuous actions, but unless we protect our mind, those vows will be impossible to keep. As Shantideva said, what good will having vows be if we can't watch over our mind?
Modern Western life is full of distractions. Everywhere are objects of the senses to keep our mind busy, enticing us away from the Dharma. If you check you will see this is true. Being preoccupied with working for this worldly life, as so many people are, makes it extremely difficult to remember the necessity of Dharma practice and to find the time to practice it. Buddhism has many methods to overcome a distracted mind, such as meditating on impermanence and death or on the disadvantages of the self-cherishing mind. When we are not meditating, however, what is the best method? Reciting mantras will keep our mind in virtue and protect it from nonvirtue.
---
From The Power of Mantra: Vital Practices for Transformation by Lama Zopa Rinpoche; compiled and edited by Gordon McDougall; published by Wisdom Publications (WisdomExperience.org), where you can order the paperback or digital versions of the book. You can also find the ebook and PDF version in the Foundation Store (shop.fpmt.org).

Lama Zopa Rinpoche is the spiritual director of the Foundation for the Preservation of Mahayana Tradition (FPMT), a Tibetan Buddhist organization dedicated to the transmission of the Mahayana Buddhist tradition and values worldwide through teaching, meditation and community service.
You can see that some people's relationships are reasonable. Therefore, they last a long time. If people's relationships start off extreme, how can they last? You know from the beginning they cannot last. Balance is so important.
Lama Thubten Yeshe