News/Media

*If a menu item has a submenu clicking once will expand the menu clicking twice will open the page.

Study & Practice

*If a menu item has a submenu clicking once will expand the menu clicking twice will open the page.

Projects

*If a menu item has a submenu clicking once will expand the menu clicking twice will open the page.

FPMT

Actions that give harm to other sentient beings aren't those of a bodhisattva. In Buddhism, there's no such thing as a holy war. You have to understand this. It's impossible to equalize everybody on earth through force.

Lama Thubten Yeshe

*If a menu item has a submenu clicking once will expand the menu clicking twice will open the page.

Shop

The Foundation Store is FPMT's online shop and features a vast selection of Buddhist study and practice materials written or recommended by our lineage gurus. These items include homestudy programs, prayers and practices in PDF or eBook format, materials for children, and other resources to support practitioners.

Items displayed in the shop are made available for Dharma practice and educational purposes, and never for the purpose of profiting from their sale. Please read FPMT Foundation Store Policy Regarding Dharma Items for more information.
The Misleading Mind – Searching for Happily Ever After
April-June 2012
TAKING CARE OF THE SELF
By Karuna Cayton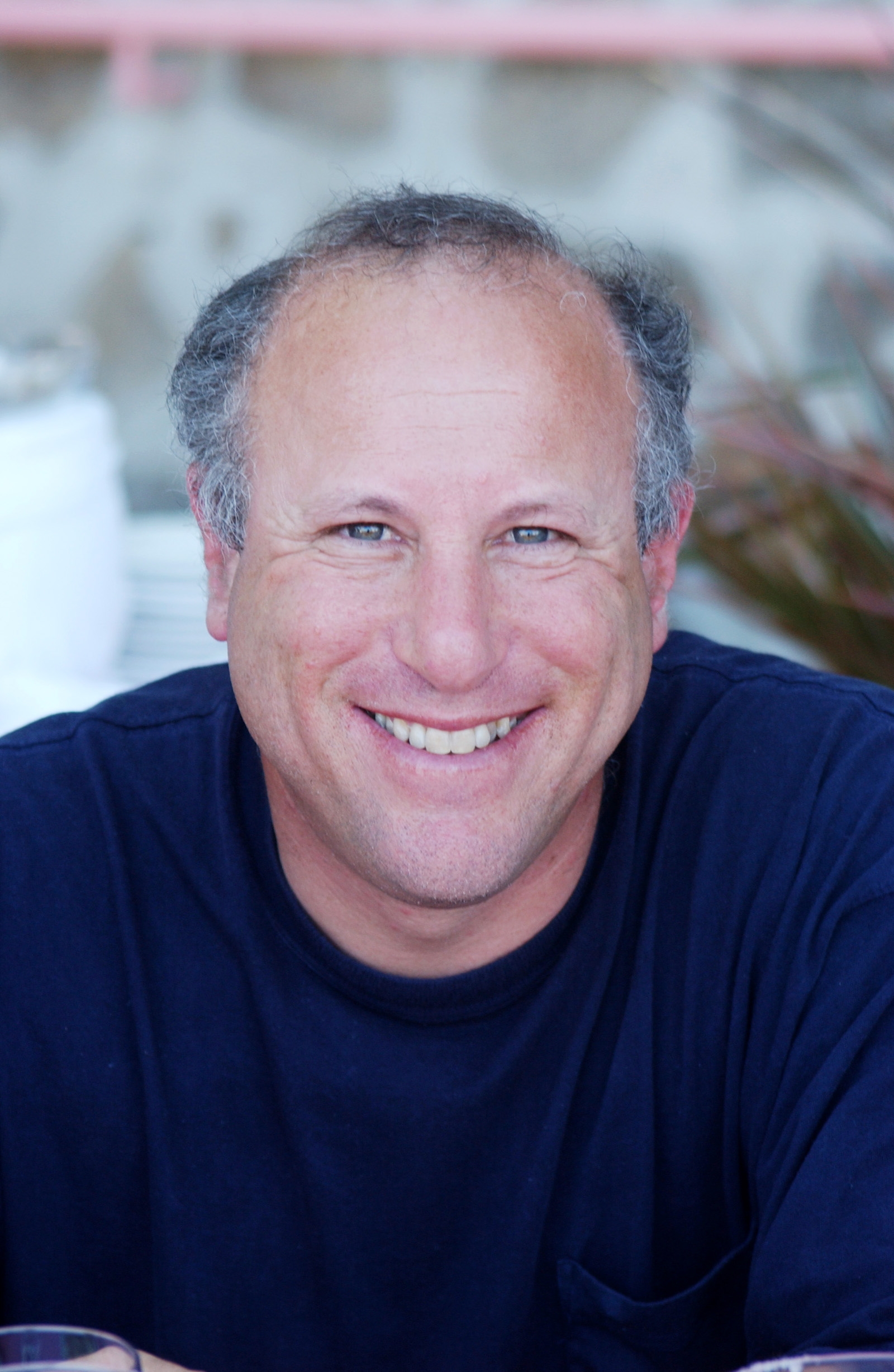 Karuna Cayton – FPMT student for 36 years, psychotherapist and author – spent 12 years in Nepal from the mid-1970s to the mid-1980s studying with Lama Yeshe, Lama Zopa Rinpoche and Lama Lhundrup, and working with them to design and teach a Western studies program for young monks at the newly established Kopan Monastery. Today, he combines Buddhist and Western psychology, offering counseling and coaching to individual and organizational client through his practice, Karuna Group. He also serves as a member of the FPMT, Inc. board of directors.
Karuna shares what he has learned about giving everyday meaning to Buddhist psychology in his new book The Misleading Mind: How We Create Our Own Problems and How Buddhist Psychology Can Help Us Solve Them. Here's an excerpt from the book's chapter six, "Searching for Happily Ever After":
In his second noble truth, the Buddha put his finger on an ironic fact of life: our very desire for happiness is what causes us to be unhappy. We might call this a "hard truth," for our desires represent, almost by definition, those things we want and are least eager to give up. And on its face, this principle is confusing. How in the world could striving for and getting what we want make us unhappy? And how exactly does the third noble truth work, that by giving up the struggle for what we want, we'll achieve lasting happiness? Yet all the Buddhist masters are unwavering on this point. As the Tibetan Buddhist saint Milarepa put it: "All worldly pursuits have but one unavoidable and inevitable end, which is sorrow."
This chapter will cast light on that seemingly innocuous yet endlessly harmful thing called desire. We endlessly pursue any number of supposedly good, positive things throughout the course of our lives: education, wealth, status, sexual pleasure, love, friendship, achievement. At times we succeed; we fulfill our desires and feel satisfaction, happiness, and even euphoria. But inevitably, and much more quickly than we'd like, the moment passes, the situation changes, the feelings ebb. Our pleasures are extremely short-lived and unsustainable.
The changeable, transient, ephemeral nature of life eventually undermines all our efforts and successes. The things we achieve – a college education, a spouse, a house, a new car – eventually decay, break apart, lose their luster, or simply end. And each thing that desire leads us to acquire brings with it its own set of problems. Even at its best, pursuing our desires becomes an emotional rollercoaster of struggle, momentary elation, and then mourning, as what we've achieved fades away.
But pursuing desire also sometimes becomes a way we avoid the uncomfortable truth of impermanence. We know, even if we rarely think about it, that dissolution, aging, and death await us all. And if the thought of this makes us so uncomfortable we can't bear to contemplate it, or if we don't even see the value of reflecting upon it to begin with, then our only choice is to willfully ignore or avoid these certainties. When we pursue pleasures and desires with this agenda, then they are really only unconscious, unfettered, unquestioned, unchallenged distractions. These kinds of distractions, whatever their forms, are just types of mental "escape." When this happens, we can say that desire is not the problem as much as ignorance – ignorance of the value and skill of confronting our vulnerabilities. Thus, in all these ways, desire left to its own devices is a bit like leaving a raccoon alone in your house. Eventually it will create a mess and wreak havoc.
Forever Is Not What It Used to Be
Everything changes, everything dies. It's that simple. As we saw in the last chapter, we tend to forget this truth; we prefer to think of things, people, and ourselves as fixed entities. But it doesn't take much to see that this is wrong. Our bodies grow older every day; the atoms in our limbs are constantly changing without even a moment of stagnation. The cells of our body wholly replace themselves over the course of our life. The physical world is defined by its continual cycles of birth, growth, decay, and evolution.
But our minds are constantly changing as well. Our emotions are fleeting and malleable. The perceptions of our senses shift. Our mind and mood can change on a dime. What this means is that change is constant, even when change is so slow or subtle our senses do not register it. In fact, we are conditioned to not see subtle changes and to gloss over differences. The constancy and continual chatter of our mind deceive us. Yet, one day, we look in the mirror and we see that we are older, and we realize that our attitudes and sensibilities are not the same as when we were 10, or 20, or 30.
We look at the mountains and the oceans and the sun and think: They are solid, unchanging, eternal. They have always been like that and will always remain. But they won't. They are fluid and impermanent. This mystery is the very essence of life and beauty and reality. We cannot cling and hold on to the water flowing in a stream. We can enjoy the moving water, the colors, the patterns, the movement of the ripples. But if we try to grasp or hold on to the water, our efforts will be fruitless.
And so it is with all that flows through our mind and our perceptions. Our thoughts, our sorrows, our happiness – everything is like moving water. Nothing remains static. This is what Buddhists mean when they say we must let go of desire. If we can enjoy and appreciate this flow, without holding on to what we want or running from what we don't, we will live in a true state of balance, fulfillment, and serenity.
Pleasure Versus Happiness
Another ingrained misconception is that pleasure and happiness are synonymous. They are not. When we do not understand the difference between pleasure and mental well-being, we mistakenly believe that the sensations and feelings of a pleasurable experience will lead to or produce contentment. This is another way desire wreaks havoc. The mental quality that accompanies pleasure is contradictory to a state of balance and peace. Frequently, we pursue pleasures for the "adrenaline rush" they provide: it's the thrill of buying something new, drinking and dancing in a nightclub, working out in the gym, or having sex. As we know too well, the rush of physical pleasure fades quickly and must be fed continually.
Eating is an excellent metaphor for this situation. We get hungry, we experience some "suffering," and we want to relieve it. So we enjoy a good steak dinner. In the moment, it's wonderful, but the amount of time we spend eating and satisfied is relatively small compared to the time we spend shopping, preparing, and cleaning up. If we've gone out to eat, we had to earn the money to pay for our meal. Perhaps we don't mind if the meal is truly excellent, but the next day, we must do it again. And the day after that, and so on. And on balance, with all the money, dishwashing, shopping, and cooking it involves over the course of our entire life: Is this the road to contentment? If one meal, one pleasure, were enough to achieve lasting contentment, satisfaction, and happiness, then we could do it once and be done.
Yet the truth is, most pleasures only create the desire for more. The more we do them, the more we want them, and the more we're willing to spend, struggle, and suffer to get them. There is an inverse relationship to satisfaction. In Buddhist psychology, this desire is likened to saltwater – the more you drink, the thirstier you become. Even scientific studies have shown that, beyond a certain point, money does not bring happiness. Money may provide conditions that make life less difficult, but it does not provide emotional balance. There's substantial evidence that people who win the lottery are not happier a year after they win. Also, sadly, many lottery winners end up broke a few years later. Discontent in high-paid, high-status professions like law and medicine are rampant.
So, the drive of desire is continuous and in some ways insatiable. We convince ourselves that we need only a few things to be happy and content. We achieve them, and then find our contentment fades and what we desired has brought us even more problems to deal with. So our suffering and displeasure are multiplied. Rather than question the impulse of desire, however, we usually only focus on the next bigger, better, more perfect thing to want. Advertisers know this all too well, and it's why there's an iPhone 3, then an iPhone 4, then an iPhone 5…. When we say, "I want," we are talking about pursuing pleasure. If we quietly investigate our motives for the actions we take, we will see that nearly every action we engage in is driven by either the desire for pleasure or the desire to be free from irritation. As long as desire runs the show, desire runs us. And as long as we are not in control, we are not free and can't be content.
… In 1984 my spiritual mentor, Lama Yeshe, who was truly a father figure for me, became gravely ill. He had had a heart condition for many years. When he was first diagnosed eight years earlier, he was given just a few months to live. Though he soon recovered enough to live a very full, rich life, by the time I was caring for him in India, he was quite ill with nausea, chest pains, dizziness, and discomfort. And yet despite his physical condition – and despite the fact that he was in the midst of creating an international organization that would grow into over 160 projects, centers, and institutions to better the world – he would say to me, with a look of complete sincerity, "I'm satisfied. I tried my best. I have no regrets." This was his way of saying, "I'm satisfied with the way things are. I have no attachment. I can die at any time." He knew that throughout his adult life he had put his best efforts into what he was trying to achieve. Lama had power over his intentions, and he knew that his motivations were as pure as he could make them. Otherwise, he let go of the results he could not control. And he did so guilt-free.
Excerpted from the book The Misleading Mind: How We Create Our Own Problems and How Buddhist Psychology Can Help Us Solve Them ©2012 By Karuna Cayton. Posted with permission from New World Library.