News/Media

*If a menu item has a submenu clicking once will expand the menu clicking twice will open the page.

Study & Practice

*If a menu item has a submenu clicking once will expand the menu clicking twice will open the page.

Projects

*If a menu item has a submenu clicking once will expand the menu clicking twice will open the page.

FPMT

We can transform any problem, even death, into happiness. The point is not to stop the experience of problems but to stop the conditions that we call 'problems' from disturbing our mind, and instead use them to support the spiritual path that we practice.

Lama Zopa Rinpoche

*If a menu item has a submenu clicking once will expand the menu clicking twice will open the page.

Shop

The Foundation Store is FPMT's online shop and features a vast selection of Buddhist study and practice materials written or recommended by our lineage gurus. These items include homestudy programs, prayers and practices in PDF or eBook format, materials for children, and other resources to support practitioners.

Items displayed in the shop are made available for Dharma practice and educational purposes, and never for the purpose of profiting from their sale. Please read FPMT Foundation Store Policy Regarding Dharma Items for more information.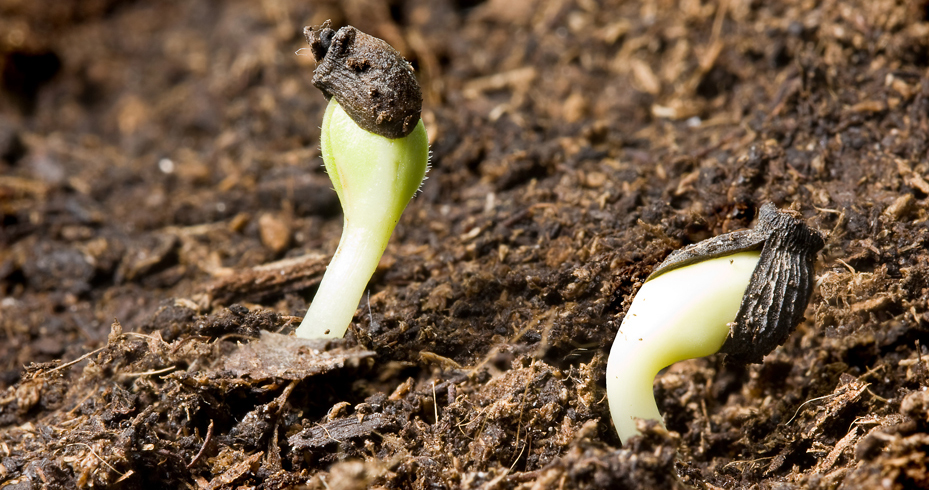 Karma: Is the World Ready to Understand?
By Thubten Gyatso (Adrien Feldmann)
In 1974, the Indian-Burmese meditation teacher, Sri Goenka, surprised me by declaring that India was the least spiritual country in the world. Of course, he was referring to the ultimate spiritual path of inner transformation of the mind from ignorant self-centeredness to the state of nirvana, the blissful cessation of all disturbing emotions and their seeds, as well as their karmic consequences. No matter how spectacular a religious ritual or ascetic practice may appear, if it does not lead towards nirvana for the individual performing it, it is not an ultimate spiritual path for him or her. Sri Goenka was also referring to the rise of materialism in Indian society. Now, over forty years later, secularism has taken over the world and atheism, or irreligiousness, is becoming the norm.
As most people today view the terms "karma," or "God's will," with repugnance, how can we get the message of Buddha's second noble truth across? War, terrorism, environmental destruction, pollution, global warming, poverty, addiction, loneliness, relationship fragility—the list of problems goes on and on. How can the world come to understand that these problems originate from the mind? Yes, we must always strive to abandon external conditions associated with problems, and adopt positive conditions that ease them, but as individual and collective karma is the underlying cause, how can we inspire people to adopt virtue and abandon non-virtue?
A New Scientist article titled "Do We Need God to Be Good?" reports a scientific finding that most of us have the biased opinion that morality is the domain of religion and atheists are necessarily amoral. But, compared to the religious, in both the US and the UK, atheists are underrepresented in the prison population and overrepresented among civil rights and anti-war activists. The article concludes that atheists are not bereft of morality. In my opinion, the secular, scientific world is ready to understand Buddhist psychology and the explanation of karma. The following essay is from a paper I have written for a university conference entitled, "Religious Pluralism and World Peace: Can World Religion Find an Effective Language for Peace?" It represents my idea of a way in which we may begin the process of introducing Buddhist psychology and karma to a wider audience.
The Buddhist Perspective
Buddhism asserts that all disharmony in the world begins in our minds. Born unaware of the true nature of our own self, our minds fabricate mistaken identities of self and others. Childishly self-centered, we see our own needs as more important than the needs of others, and subsequent turbulent emotions of self-importance, anger, desire, pride, greed, and jealousy destroy our happiness and create misery. The spiritual path involves transforming those disturbing emotions into the peaceful and virtuous attitudes of love, compassion, and wisdom. The ethical conduct of non-harmfulness towards others is the foundation of that path, and freedom from self-centeredness is ultimately attained through deep understanding of how we exist in reality.
In dependence upon the guidance of a qualified spiritual friend, every individual can liberate his or her mind from disturbing emotions by progressively cultivating the altruistic attitude of universal compassion supported by the wisdom seeing the reality of how all things, persons and non-persons, exist. Buddhist teachings are a guide for individuals to attain inner peace and strength as the foundation for altruism. They are not a document for direct peace within society, but, as we are the components of society, when we attain inner peace, the more peaceful our society will become.
Definition of the Mind
The term "mind" refers to our ongoing, moment-by-moment stream of subjective awareness, or experience. It includes awareness of the outer world through our five senses, as well as inner awareness of thoughts, happiness, unhappiness, and pleasant and unpleasant emotions. Mind is defined as "the mere continuum of clarity and awareness." In general, "clarity" refers to the non-physical nature of mind. Awareness has no material dimension, color, or shape. At a deeper level, clarity is the activity of appearance: when we become aware of something, an image of the known object appears to awareness like a reflection appearing in a mirror. Mental appearances are potentially accurate, but we never experience things completely accurately because, like distorted reflections arising in a twisted mirror, our ordinary awareness is distorted by disturbing emotions and mistaken preconceptions. Such distortions of reality, however, are superficial and are not the underlying clear nature of mind. When, through the power of meditation, disturbing emotions and preconceptions are abandoned, awareness becomes clear and accurate.
"Awareness" is not possessed by mirrors. It is the activity of subjective apprehension, knowing, or cognitive engagement in the five sense objects or objects appearing to thought. Clarity and awareness of a particular object of mind occur simultaneously. The term, "mere," excludes an independent, self-reliant "I" or mind within the head that is an agent having or controlling the experience.
Divisions of Mind 
Mind, consciousness, and awareness are synonyms. There are six main divisions of mind: the five sense consciousnesses and mental consciousness. The latter is the main center of subjective experiential activity. It is the thoughts, feelings, and emotions related to what has been experienced through the senses or by ideas alone. Memory, knowledge, sleep, correct and incorrect ideas, feelings of happiness, unhappiness and neutral feelings, and emotions, constructive such as love and destructive such as hatred, all belong to mental consciousness.
Buddhism asserts that mind is not an independent agent that performs the functions of thinking, knowing, feeling, willing, and so on. Mind is those functions. Mind is only nominally existent, it is not some ethereal substance existing independently in its own right; it is simply what we call the continuum of clarity and awareness. This illustrates the most important tenet of Buddhist philosophy: all things in the universe, both persons and their surroundings, are only nominally existent. If we try to locate any named object on its basis of designation, nothing can be found to be that object in itself. Whatever exists does so in dependence upon something else, and never in its own right. This is important because the root of all suffering is the innate, mistaken conception that our own self does exist independently in its own right.
Introspection, awareness of our own mind, is the only way to observe mind. There is no physical instrument that can directly observe clarity and awareness. Those who believe they are observing mind when their instruments show regions of the brain light up during thought or emotional activity are as far away from observing mind as a paleontologist is from observing a dinosaur by seeing fossilized footprints.
Awareness is not a simple thing. Each moment of awareness bears memory imprints of this life and past lives, habitual tendencies of past constructive or destructive emotions, and karmic potencies created by past intentional actions. These imprints, habits, and potencies have a profound influence on the way things appear in our mind, and the way in which they are apprehended. Also, the ways in which things appear to and are apprehended by mind are influenced by whatever emotion, constructive or destructive, is manifest at the time of observation.
If awareness is both a conditioned and a subjective phenomenon, how can we claim to see reality if our observations are subjectively conditioned? No problem. We are intelligent beings. Knowledge acquired through hearing, contemplating, and meditatively analyzing correct presentations of reality will oppose subjective distortion due to mistaken ideas, and will enhance the power of correct ideas. Finally, the wisdom of direct, non-conceptual awareness of reality based upon shamatha, mental quiescence, will oppose all mental imprints associated with ignorance-confusion and will begin the permanent extinguishment of distorting mental imprints, habits, and karmic potencies. Obscuring mental turbulence will cease, and our mind will come to abide in its natural state of perfect clarity and tranquility, seeing reality without subjective distortion.
Self-identity in Ego Psychology
In his analysis of the way mind functions, Sigmund Freud painted a picture of each newborn's mind as a mass of uncontrolled instinctual drives, or urges, for pleasure and to avoid pain—the pleasure principle. This innate state of mind, with its narcissistic, amoral, and relentless demand for immediate satisfaction, he called the "id." It is seen to be the source of energy needed to run the psyche, including the basic urges for food, water, warmth, affection, and sex.
As we begin to mature, we come face-to-face with the fact that the world is not what the id craves and demands it to be. Experiencing conflict between instinctive drives and the outside world, our minds construct our own suitable reality of how to proceed—the reality principle. This is the beginning of "ego," our progressively growing capacity for reason and common sense that modifies our behavior according to the reality principle. Overwhelmed by the conflict between our inner drives and the reality of life, we initially identify with and rely upon the egos of our parents for comfort and direction, but gradually our own ego emerges to take control.
Ego begins to form at about six months of life, and it includes a sense of self as we start to distinguish between "me," mostly referring to our body, and "not me," the external world of things and people. To protect and enhance the self-image, the acutely self-conscious aspect of ego urgently needs to understand what the world is all about. This leads to investigation and questioning of everything, and our ego grows into a host of mental functions including knowledge, reason, creativity, and memory. "Knowledge," here, includes both correct and mistaken ideas.
Initially, our egos identify more with our parent of same sex and, while doing so, we incorporate the ethical standards (i.e., what is permissible and what is not) of our parents into our struggle to repress instinctual urges from the id that are incompatible with the reality principle. Freud called this acquired attitude of renunciation and prohibition the "superego." As we grow older, the superego continues to develop through identification with teachers, heroic figures, and admired persons. Thus, our moral standards, values, ultimate aspirations, and ideals are first generated in dependence upon others and, secondly, upon whichever worldview we adopt through learning or fabrication: religious, scientific, or other.
In our quest for happiness and freedom from pain, our egos employ defense mechanisms to protect the self-image from anxiety, social disapproval, and situations with which we cannot cope. These mechanisms are unconsciously adopted behavior patterns that decrease tension and anxiety by covering up or warding off threatening impulses, thoughts, and emotions. Some ego defenses are said to be necessary aspects of normal psychological maturation, others are recognized as neurotic behavior that is detrimental to body and mind.
Self-identity in Buddhism
Ego psychology provides a good description of mental function that can serve as a framework for presenting Buddhist psychology, but there is more to be known and understood. Mature ego defenses are said to be normal adult adaptive defense mechanisms that make our lives more happy, interesting, and meaningful. From the Buddhist point of view, however, our minds are never free from an underlying sense of concern and dissatisfaction. Obsessed with our self-image, we anxiously need to maintain and enhance its appearance in the eyes of self and others. Our minds are never truly at peace because the self-image that our egos are trying to protect is wrong. We do not exist as we think we do; our egos are trying to defend an illusion.
Mistaken Self-identity
From the very beginning, our sense of self is distorted by a critical error: the way in which our self appears in our mind when we think "I" is wrong. Our minds see our own selves as entities that exist in their own right, independent of body and mind, and of the label "me." In reality, our selves do not exist in that way because they exist in dependence upon various causes and conditions. If they did exist in their own right, as they appear, upon analysis they should be findable and able to be pointed out. But neither our body nor our mind, nor the combination of body and mind, can be shown to be the person. Also, there is nothing separate from body and mind that can be found and held up as "me." This fundamental flaw in the self-image aspect of our ego is the root of all our troubles because our clinging to the mistaken notion of an independent, true, and findable me causes self-centeredness, from which arises the disturbing emotions of pride, attachment, and aversion that poison our lives by clouding happiness and causing misery.
Wisdom and Compassion
The spiritual path in Buddhism refers to training the mind in wisdom and compassion. Wisdom is the knowledge aspect of ego that knows the actual nature of the self and of life. Compassion is cultivated within the superego on the foundation of morality. Both are acquired in dependence upon the virtuous mental qualities of faith, self-respect, consideration, and conscientiousness. It is my view that all four of these foundations of virtue are absent from the minds of those who commit terrorist acts.
(1) "Faith" is appreciation and admiration of things that are true but not yet fully understood, such as the value and desirability of the virtuous qualities of love, compassion, and wisdom, and those who possess such qualities. It clarifies the direction of one's spiritual path and endows one with strength and determination to achieve that goal. With the emergence of knowledge, faith becomes irreversible. Faith and knowledge play mutually supportive roles until eventually faith sublimates into perfect knowledge. Believing in something that is not true is not faith; it is a wrong conception. It is said that faith can move mountains. Metaphorically, this is true, but so can wrong conception. Wrong conception lies behind the entire history of human atrocities up to modern-day terrorism, so often performed under the guise of true faith.
(2) "Self-respect" is the mental function of refraining from committing non-virtue through a sense of honor. Having decided it is wrong to kill, steal, lie, and so on, if the impulse to do so arises, we do not act upon it because we feel it would be shameful to do something that goes against our belief. Based upon our faith and our decision to abide within the morality of non-harmfulness, self-respect functions as a superego that keeps our impulses of desire, anger, and ignorance in check. It does not induce the paralyzing emotion of guilt. Guilt is a weakness of the ego that occurs when the misconceived real "me" is seen in a bad light. The sense of being inherently good is shaken, our self-worth hits rock bottom, we see ourselves as inherently bad, and depression or violent self- or other-destructive behavior can be unleashed.
(3) "Consideration" is opposing harmful impulses by considering the feelings of those we would hurt, as well as the views of those we respect, such as our teachers and the founders of our faith.
(4) "Conscientiousness" is a caring attitude that protects the mind against disturbing emotions that harm one's virtuous conduct or the welfare of others. It is aware of non-virtue and has the attitudes to rectify past negative actions, to avoid future negative actions, and to abandon negative actions in the present.
Non-virtue
If we neurotically identify with our religion as an extension of our flawed self-image, shame and embarrassment masquerading as self-respect and consideration may be used to justify terrible things such as terrorism and "honor" killings of women, which are wrong in every respect. Genuine self-respect and consideration are based upon equal love for all beings. False self-respect and consideration are a sham, based upon self-centered anger, desire, and pride.
Virtuous self-respect and consideration arise from one's faith. Their essential function is to observe the pure morality of abstaining from all actions—physical, verbal, and mental—motivated to harm or disregard the welfare of others. To lose faith and develop the wrong belief that denies our faith, we cut our root of virtue and engage in destructive actions without restraint.
Compassion
The compassion to be cultivated in Buddhism is universal in that it embraces all living beings: humans, animals, spirits, hell beings, and devas. Such an all-embracing feeling is not simply an intellectual idea, it is a heart-felt attitude that sees every living being with the warmth that parents feel when they see their children. This attitude can only arise if all beings appear to our mind in a pleasing manner. To achieve this appearance, we see every living being as having been our mother many times in past lives. Reflecting on the kindness of mothers towards their children, others then appear to us in a pleasing manner and a warm feeling of love arises in our heart. Seeing the pervasive nature of suffering in life now gives rise to universal compassion in our heart. 
Correct Self-identity
The "real me" that we hold so closely in our heart is a figment of our imagination. We see it as a constant, findable, independently-existing "me." This is the object refuted by the term "selflessness." The difficulty in recognizing this mistakenly imagined self is that the merely-labeled "I," which exists, appears to our thought as a "real me," which doesn't exist. And so it is difficult to distinguish between the self that exists and the self that doesn't exist. All the good and bad qualities of our body and mind are the basis upon which the merely-labeled "I" is imputed, and so it is correct to say that the mere "I" possesses these qualities. The wrong idea of self is that these qualities are "me," in other words, they seem to be inherently existing aspects of an inherently existing, or real, "me."
A powerful self-image and self-confidence are essential for following the spiritual path, where bad mental qualities are replaced by good qualities. Although our self-image and self-confidence are enhanced by having healthy and attractive bodies, that is minor compared with the inner strength we can gain from the other half of our base of imputation: our mind. No matter what our body looks like, if we have the inner qualities of an intact code of ethics, undiscriminating loving-kindness, and wisdom, our self-confidence and self-respect will be supreme. My view is that the spiritual path leads to a perfect ego, not to a state of non-ego.

Identification with the Spiritual Teacher
The mental functions that are collectively called "ego" are the foundations of our sense of self and how we intend to deal with our world. The natural role-modeling process of incorporating into our self-image likeable aspects of the personalities of others is also essential for those who follow a spiritual path. The teacher, seen as a representative of the founding teacher or prophet, becomes the role model. 
When caught up in their own self-centered pride, anger, and desire, our parents and other ordinary role models let us down and become unreliable and potentially dangerous. Our egos collapse and we spiral into a void of meaninglessness and resentment. To avert this danger, we must thoroughly understand the correct meaning of our religious scriptures and progressively reconstruct our ego in reliance upon the guidance of a proper spiritual friend or teacher. As we cannot see the dirt on our face without relying upon a mirror, we cannot see the dirt in our minds without relying upon perfect teachers. Through their wise and compassionate guidance, we can consciously abandon unreliable and dangerous personality traits cultivated and cherished over many years, and replace them with virtuous qualities founded upon wisdom.
The slim chance we have to overcome world terrorism is dependent upon religious leaders maintaining pure ethics and morality in their own lives, and being perfect role models for their followers. But I am afraid that the floodgates holding back wrong views have been opened and hatred will blind the eyes of many to the virtue of pure morality. Also, there is always the danger of establishing a connection with a charlatan or false prophet. Even more thoroughly than checking the qualifications of the person we might marry, before entering the special relationship with a spiritual friend, we need to check the teacher in every way. And a proper teacher must check us as well. Even though the teacher may be well qualified, we may not be compatible or capable of following his or her particular method.
An immature ego craves material possessions, sensory pleasures, praise, and a good reputation, and it lives in dread of not having or losing these things. Western civilization emphasizes self-sufficiency and independence as personal ideals but, under the influence of these insatiable desires and aversions, we find no true peace or happiness. We may project our parental ego-dependency onto our partners, even our mother country or fatherland, but relief and happiness do not last. Then we may turn to God as a father figure, the one who truly loves me, who knows me, who will never let me down. But if we don't use our religion to mature our ego in wisdom and compassion, this relief remains precarious as well. Blinded to our own faults, in our unhappiness we may project our faults onto others and see terrorism as the true path to happiness.
Karma
Whatever we think, do, or say always comes with a purpose or intention. A virtuous purpose is doing something to help others motivated by kindness, generosity, compassion, and so on. A non-virtuous purpose is doing something for our own benefit motivated by self-centeredness, desire, hostility, and so on. Neutral purposes are where there is no overt self-centeredness or intended benefit for others. Performing the intended action affects both the object of our action as well as our mind. Karmic potencies are established upon the mind with the potential to initiate future intentions that will connect our mental continuum with experiences similar to the actions that created those potencies. Virtuous, non-virtuous, and neutral potencies will lead to pleasant, unpleasant, or neutral experiences respectively. This is the cause-and-effect process called "karma." Every experience in our life, pleasant, unpleasant, or neutral, comes from the ripening of a karmic potency. If the potency for a particular experience does not exist on the mind, such an experience can never happen.
There are four types of karmic result: rebirth result, result similar to the cause in terms of experience, result similar to the cause in terms of habitual behavior, and the environmental result. The entire universe and its inhabitants, the sentient beings, all manifest in dependence upon karma. By destroying self-grasping ignorance through wisdom, and self-centerdness through universal compassion, we can rise above karma and attain our full potential of buddhahood and always be there to guide others on the path out of suffering.
In response to the 9/11 attacks in the United States, His Holiness the Fourteenth Dalai said:
Terrorism cannot be overcome by the use of force because force does not address the complex underlying problems. In fact, the use of force may not only fail to solve the problems, it may exacerbate them and frequently leaves destruction and suffering in its wake. Human conflicts do not arise out of the blue. We must continue to develop a wider perspective, to think rationally and work to avert future disasters in a nonviolent way. These issues concern the whole of humanity, not just one country. We should explore the use of nonviolence as a long-term measure to control terrorism of every kind. But we need a well-thought-out, coordinated long-term strategy. The proper way of resolving differences is through dialogue, compromise, and negotiations, through human understanding and humility. We need to appreciate that genuine peace comes about through mutual understanding, respect, and trust.
Lama Zopa Rinpoche has said:
The real cause of global warming is karma, but this is not usually talked about. In reality, nothing happens without relating to the mind. People think, "This is a natural disaster," but it doesn't happen without a cause, and the main cause is karma. There are conditions that lead to global warming, such as pollution from cars, but we have to understand there is an underlying reason: our past negative thoughts and actions. There is so much negative karma created in the world, such as when a new disease is identified among chickens or cows and, automatically, millions are killed. If humans had a new virus, we would never think of killing them.
We don't normally talk of karma in a general situation regarding the environment, but it is important to educate people. Fifty years ago, almost nobody knew the word "karma," but now many people know what karma means. I think it is most important to have qualified meditation masters taking care of meditators in our retreat places. Just doing three years' retreat doesn't mean much, but meditating on the lamrim is very, very important. We need to learn all the meanings from these geshes and then apply ourselves to the actual practice.
Within the Gelug tradition there are a lot of teachings, and then more teachings, and more teachings again. Then the students think, "I know these subjects," but they never meditate on them. This creates a big gap between their minds and the Dharma, and they do not cultivate compassion. Even if they know the intellectual studies, when problems arise there is danger of not being able to do anything. They spend their whole life studying, but nothing is experienced in their heart. There is a risk of being like this. Even if they have devotion, it can be like a cloud in the sky, it easily disappears. Meditation on the basis of learning is extremely important. If a Westerner can have realizations, that person would be a great inspiration to others.
Regarding the environment, any well-proven scientific solution is worth following through, but the main thing is to understand how things come from the mind, how things are dependent arisings, how things are the consequence of past actions. People undertaking serious meditation can help the environment. Reading the Sutra of Golden Light becomes a blessing for the earth, giving nourishment like protein in food. Not only does it bless the earth, it blesses the whole country, city, house, and also you. It also helps to reduce and stop violence.
Reciting the Perfection of Wisdom is the main practice for purification of karma because it cuts ignorance, the root of all sufferings. This may be the reason why it is very beneficial for preventing and helping stop all unpleasant things: earthquakes, global warming, tsunamis, and so on. They are all the result of non-virtue, and that comes from the root, ignorance.
Conclusion
In recent years, Lama Zopa Rinpoche has encouraged his students to seriously strive to attain calm abiding (shamatha). Such meditative stabilization is the foundation for renunciation, bodhichitta, and the wisdom realizing emptiness, as well as actualization of clairvoyance: extra-ordinary physical and mental powers, knowing others' minds, and seeing the past and future lives of self and others. I believe that we should not pray to escape this degenerate world, we should pray to help the world. By cultivating these powers either in this life or the next, we can become social leaders using our powers to benefit others in politics, medicine, law, science, athletics, even rock music. Our present social leaders are pathetically caught up in childish, self-centered craving and aversion with no insight into reality. Let's help solve the world's problems by taking their place.
Thubten Gyatso (Adrian Feldmann), an Australian monk, FPMT registered teacher, and director of Thubten Shedrup Ling Monastery (TSL) near Bendigo, Australia, has offered service within the FPMT mandala in locations around the world for forty years.