News/Media

*If a menu item has a submenu clicking once will expand the menu clicking twice will open the page.

Study & Practice

*If a menu item has a submenu clicking once will expand the menu clicking twice will open the page.

Projects

*If a menu item has a submenu clicking once will expand the menu clicking twice will open the page.

FPMT

Since the I that exists is merely imputed, there is nothing to cherish, nothing to cling to. Good-bye to depression, worries and fears.

Lama Zopa Rinpoche

*If a menu item has a submenu clicking once will expand the menu clicking twice will open the page.

Shop

The Foundation Store is FPMT's online shop and features a vast selection of Buddhist study and practice materials written or recommended by our lineage gurus. These items include homestudy programs, prayers and practices in PDF or eBook format, materials for children, and other resources to support practitioners.

Items displayed in the shop are made available for Dharma practice and educational purposes, and never for the purpose of profiting from their sale. Please read FPMT Foundation Store Policy Regarding Dharma Items for more information.
Buddhism & the Environment
In harmony with our ecosystem
By Elaine Brook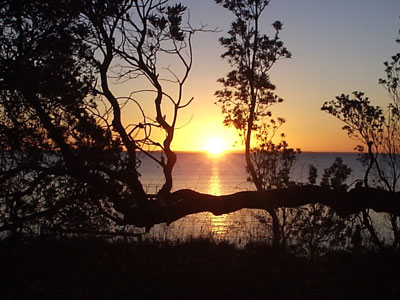 I lived and worked in the Himalayan regions of Nepal and Bhutan for nearly twelve years. I first went there to climb mountains – like most climbers, excited by the challenge of testing yourself in wild and inhospitable places, and surviving. In the process I met people who lived in these areas, and as I started to listen to them, I started to learn.
I learned that these people are not really interested in so-called 'conquering' the mountains; instead, they hold the mountains in respect as they respected all of nature. They make their living as farmers, traders, or mountain guides, but instead of trying to control nature, they attune themselves to its balance and harmony and learn to work with it. It is hard to express in a Western industrial context the profound difference of psychology and spirit that underlies the process of constantly adapting at a personal level rather than trying to change the ecosystem in which you live.
It starts with a shift from thinking of the word 'environment' as a kind of vaguely green backdrop to the activities of humans and perhaps some animals, to understanding it as a collective noun for all the living beings who co-create the living web of life that sustains us all. This understanding then deepens through meditations on interdependence and compassion and leads to a profound reverence and respect for all life. This reverence and respect gradually changes our practical everyday ways of living.
I began to realize that the compartmentalizing of the spiritual and the practical is an invention of a compartmentalized, industrialized society. If you live in harmony with your community and ecosystem, you also live in harmony within your own mind. The mind that explores other states of consciousness in meditation and experiences the interconnectedness of oneself with everything else is not separate from the mind that makes a cup of tea or does the washing up.
Only a relatively small percentage of people in a Himalayan community have the time to devote themselves to Buddhist study and meditation. So how are these values shared and followed by the whole community? Eventually, I began to realize that it is the 'mythology' of a society, the stories we live by, that hold the collective values and enable individuals to work together cooperatively within those shared values. As new stories began to arrive from the industrialized world of competition and profit, it was becoming more difficult for Himalayan communities to maintain their cooperative, non-harming working systems.
When I returned to England, I wanted to find a way of making what I had learned available to other people within the context of our own culture – a culture that has handed over its traditional stories to the advertising industry and to its partner, entertainment. We now live, work, and communicate within shared stories that tell us we are separate, incomplete beings who will become happier and more fulfilled if we have this or that lifestyle, appearance, or product. Because these lifestyles, appearances, and products are almost without exception created in ways that bring enormous damage to other humans and living beings, our society's most powerful collective stories discourage us from even looking in caring and compassionate ways at the interdependent effects of what we do and what we have.
So we need new stories. We need shared stories that carry the wisdom of tradition and meditation, that are also validated by our new religion of science. The Gaia story represents ancient wisdom expressed in terms of scientific systems, and shows how the Earth's biosphere is a balanced, living system in which all the ecosystems, wind and ocean currents, and mineral cycles harmonize together to regulate temperature, distribute rainfall, and co-create conditions for life. It is as if the Earth herself was a living being: the essence of the Earth Goddess who appeared to bear witness to the Buddha in his final meditation of awakening under the Bodhi tree…
This article can be read in its entirety in Mandala