News/Media

*If a menu item has a submenu clicking once will expand the menu clicking twice will open the page.

Study & Practice

*If a menu item has a submenu clicking once will expand the menu clicking twice will open the page.

Projects

*If a menu item has a submenu clicking once will expand the menu clicking twice will open the page.

FPMT

Hearing the teachings benefits your own mind, and later, because of having heard it, you will be able to benefit others.

Lama Zopa Rinpoche

*If a menu item has a submenu clicking once will expand the menu clicking twice will open the page.

Shop

The Foundation Store is FPMT's online shop and features a vast selection of Buddhist study and practice materials written or recommended by our lineage gurus. These items include homestudy programs, prayers and practices in PDF or eBook format, materials for children, and other resources to support practitioners.

Items displayed in the shop are made available for Dharma practice and educational purposes, and never for the purpose of profiting from their sale. Please read FPMT Foundation Store Policy Regarding Dharma Items for more information.
Helping Young People Develop a Good Heart
An Interview with Loving Kindness Peaceful Youth Director Kasia Beznoska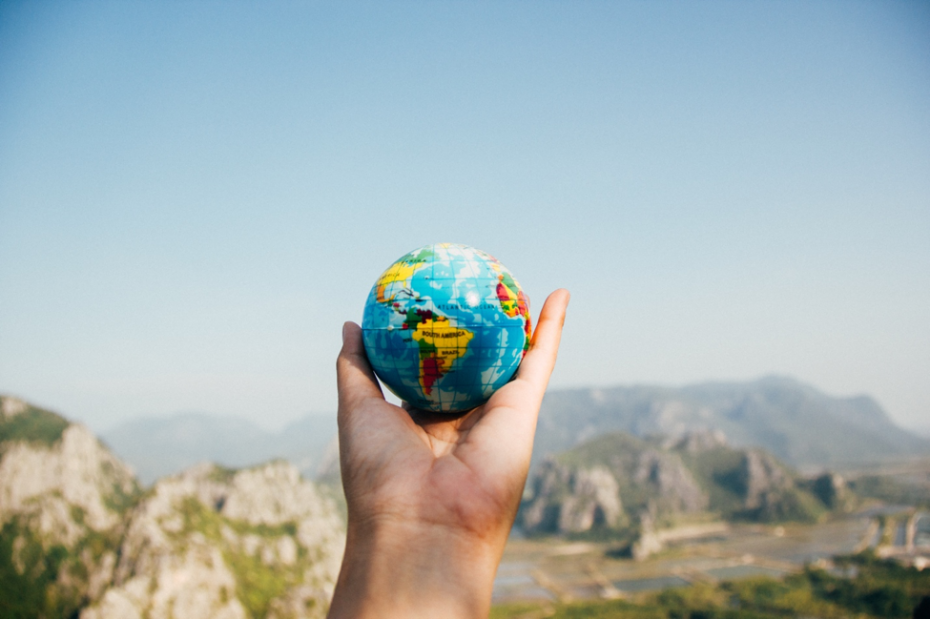 Loving Kindness Peaceful Youth (LKPY) is an international peace project for young people, inspired by Lama Zopa Rinpoche. This FPMT project, targeted at high school students and young adults, promotes compassion and mindfulness in a non-religious context primarily through their key project called HABIT. Held at cafés or other venues, HABITs are gatherings that offer people the chance to hang out with like-minded individuals and to slow down, change their thinking, and develop collaborations that promote positive change in the world.
When describing the concept behind LKPY, Lama Zopa Rinpoche said, "This idea came to me as a result of all the discussion that followed the Columbine shootings. You'll remember how some years ago in the US, some young students carried guns into their school and killed many of their classmates and teachers. People and politicians discussed for months and months whether to allow guns or whether not to allow guns. I never saw one person on TV talking about compassion. I was very surprised, for if you change the way your mind thinks, if you place focus on generating compassion, then you are far less likely to harm others in the first place.
"I started thinking of ways in which compassion could be regularly encouraged in young people, and it was then that I visualized LKPY—an organization that focuses on educating both the heart and the mind with peaceful ideals. I pictured this organization in many countries, especially those countries with a lot of violence, and understood that with a focus on compassion, we could help young people's lives grow happier and more peaceful, and assist them in finding true fulfillment through the education of a good heart."
Since the planting of the first seeds by Rinpoche in 1999, LKPY has experienced organic growth, first becoming a formal organization in Australia in 2006, initiated by a group of five young Australians. Then, coinciding with His Holiness the Dalai Lama's Australian 2007 tour, LKPY launched as an international organization with an event in Melbourne, Australia, and then with further events held in eight other countries around the world. It was around that time that American student Kasia Beznoska became interested in the organization, but it wasn't until 2015, and a meeting with Lama Zopa Rinpoche, that Kasia agreed to offer service as director of LKPY. Kasia will help take the project into the future with plans to develop new programs for young people that can be used at FPMT centers and beyond. Here, Kasia talks about bringing new life to LKPY.
MANDALA: Can you speak a little on why the LKPY mission resonates with you on a personal level, and what motivates you on the days when the job is particularly difficult?
Kasia Beznoska: As described on the Loving Kindness Peaceful Youth page [on the FPMT website], "The vision of LKPY is this: We believe peace is a constantly growing process: starting through ourselves and then emanating outwards to our families, neighbors and friends, to our community and our environment. … We encourage peaceful communication through recognizing our similarities while celebrating our differences, no matter what our beliefs or appearances are.  We facilitate this through open discussions, through listening to inspiring people who have done amazing things, through learning about our environment and through volunteering, through getting up and getting out there, for doing what needs to be done to really benefit others.
"We all want to make a difference. We all want to be happy. And we all want peace. LKPY just nourishes what is already within you and me!" 
LKPY speaks to me because I see the need for more dialogue about living compassionately in a world that is so full of hatred and violence. As a mother and a teacher, I realize that the mind is like a sponge—children and adults soak up knowledge and information given to them so quickly. There is so much negative influence from mainstream media, and people are less connected to their hearts and minds.
I see that Loving Kindness Peaceful Youth has a very important place in the world today. It is really my hope that we can continue to build upon the amazing work that has been done by the previous directors and team members of LKPY, and that we continue on with Lama Zopa Rinpoche's vision.
Knowing that this is a project of Rinpoche's is what motivates me to keep going when the work seems overwhelming. Even putting a tiny bit of effort into LKPY creates more energy for this project to continue. Last year when I taught the 16 Guidelines for a Happy Life [a Foundation for Developing Compassion and Wisdom course] in my son's classroom, I saw that even young kindergartners were able to understand the concepts of kindness, generosity, and patience. So if LKPY can offer support and programs to help young people cultivate a sense of care and compassion for themselves and the rest of the world—creating inner and outer peace—then the vision of LKPY is definitely worth continuing!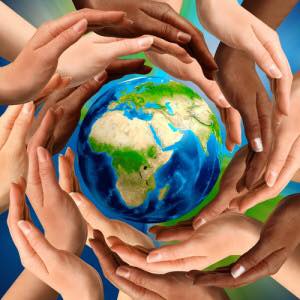 Sometimes the fulfillment of a task like "improve the lives of young people" can be impossible to measure, but can you offer a sense of how you measure the success of different ventures within the mission?
Right now, the main program that is operating under LKPY is the HABIT project. We are able to measure the success of this project by the amount of participation with it. So, if people attend the groups, if they bring friends, if they keep coming back, that is sustained participation. We can see that these HABITs really do have an impact on individuals.
We have also received many inquiries about how to begin incorporating LKPY HABIT projects in FPMT centers around the US and internationally. So we can see that there is both an interest and a need for this secular-based type of learning.
A mission of this kind is bound to encounter challenges. Can you speak a little on the types of problem that you have encountered and the methods that you employ to overcome difficulties?
Peace can be a very broad subject. This is one of the challenges of having a broad, international reach. The positive intention is there, but we are trying to figure out how to best actualize it. People are asking for many ways to implement peaceful dialogue around the world and they want to use LKPY and the HABIT project to do so. We are brainstorming ways to create and sustain our in-person presence in local settings and also to improve our connections with others around the world.
We are working to navigate these challenges by collaborating, staying flexible, and by communicating with others throughout this ongoing process of development. We are staying open to the ideas and possibilities for LKPY and to what would be most beneficial for others.
Another challenge, specifically to the HABIT project, is when participants come to the meetings wanting to vent or just argue with others. This doesn't happen all the time, but it is important that the HABIT facilitator speaks skillfully in order to keep the group on track. Fernando Romo Ledezma, a current LKPY team member who has been facilitating HABITs in Guadalajara, Mexico, for the last eight years, says that using non-violent communication is helpful because it focuses the conversation on a point and helps participants not get lost in the disagreement.
Looking toward the future, what do you hope the LPKY can achieve in the next twelve months, and then beyond that, how do you see the landscape over the next five years?
The goal for the next twelve months is to continue to gain support for the vision of LKPY by connecting with others and helping them to start HABITs in their local areas. We also want to update some of the information within the HABIT coordinator's handbook, so it can begin to be  distributed with up to date information. Also, building a website within the next year would be ideal. I really believe that by accomplishing these goals, LKPY will be able to be more visible and reach a larger audience. We want centers to know that LKPY is very much in the "regrowth" stage;  very soon there will be more to be seen of LKPY.
Over the next five years, we really hope to continue adding content to the website, so that it will function as a resource page, where we would offer information about LKPY and show a map to see where HABIT projects are operating all around the world. We want people to be able to connect with others easily. And with technology so much on the rise, we believe that having an online presence is beneficial. We also want the website to offer meditations and some more secular-based talks and teachings on peace and ethics in the world today. For example, if someone going into college is looking for a way to learn about meditation, LKPY's website would be able to not only offer some beginner information, but it would also connect them to other programs within the FPMT that are in their local area and around the globe.
I would say another big project to work on over the next five years would be to organize a peace-based celebration or a collaboration with other peace groups from around the world. It would be ideal to have an annual large gathering. This is something that was accomplished back in 2007 with LKPY. I would love to see this happen again!
Also, we would like to see LKPY retreats held at FPMT centers around the world. Much like how other retreats run, we have started talking about how to create a LKPY retreat for young adults who are in their later high school years and older. People seem to be searching for meaning and purpose in high school, college, and post-college, and we believe that LKPY can serve as a way to cultivate meaning in those individuals' lives. I can remember back to when I was finishing my undergraduate degree, I was totally fed up with college life. That's when I found LKPY. I wanted to connect with people in a different way, but I wasn't sure how. I really think that LKPY helps bring a strong foundation to the "searching" lifestyle. It connects us with like-minded individuals and is so adaptable to any belief system or religious views; because the basis of LKPY is inner and outer peace.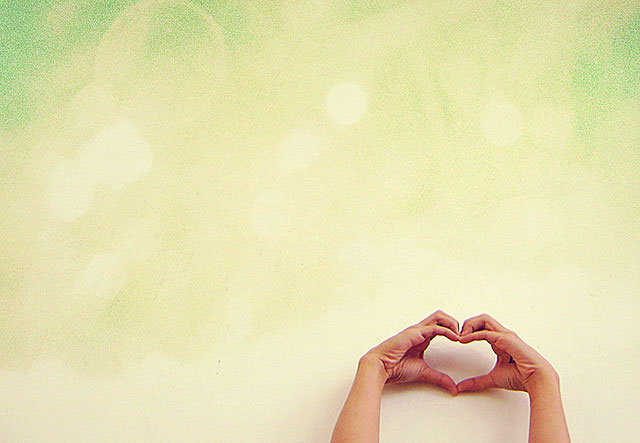 Given the nature of this ambitious project, what kind of support do you feel would most benefit the LKPY?
Getting the word out to others that LKPY exists would be helpful for us at this stage. Connecting with LKPY on social media, on Facebook, and sharing some of our content is helpful. There is a need for people to know about LKPY; we just need help spreading the word. Also, if you are interested in learning more about HABITs then connect with us and let us know! If you are interested in volunteering your time to help LKPY stay organized, or maybe you have a particular skill that would be useful, please let us know. We are always looking for support and volunteers. Eventually as we move forward, getting some monetary support will help with covering the cost of printing materials.
Isolating one particular effect of the LKPY is probably too much to ask. However, can you describe a moment where the results of your work have illustrated the benefits that Lama Zopa Rinpoche suggested would come from such an endeavor?
Fernando Romo Ledezma shared a story with me about a young man from the Guadalajara, Mexico, HABIT group. A man named Guillermo started coming to the HABIT group about eight years ago. When he first started attending he refused to shake people's hands because there was a flu alert in the city. The governor had issued a warning about the flu, and people were wearing masks all around the city. Guillermo thought it would be dangerous to shake people's hands. He was also quiet and didn't smile much during the meetings. After a few months of attending, his attitude began to change; he would smile and joke around with others. He became friendlier towards everyone and eventually became good friends with Fernando. Now he not only shakes people's hands, he hugs them as well!
HABIT is a key program for LKPY. The name of the program is apparently simple. However, could you explain the importance of addressing and learning new habits when developing practice, and how the program goes about achieving its goals.
Creating new habits takes time. We all know this. When speaking with Fernando about the importance of addressing and using the 16 Guidelines with HABIT, this is what he told me:
"The HABIT project is like a school, where you are learning to live with sense, in order to live your life with meaning. It's where you come to find support of people, real people, who understand you. At the FPMT center, you find Sangha, so like this, HABIT is a place where you find friends who are like-minded, studying the 16 Guidelines, and who can share in what you are experiencing. The purpose of HABITs is to change the world by starting with yourself. If you take care of your garden, your neighbor will see that and be inspired, and begin to take care of their garden. And this will spread. So, by starting with yourself (studying the 16 Guidelines), people will see how you are living, and maybe it will inspire others to live in this way, also using these guidelines."
By consistently offering these HABITs, people have become accustomed to them. This project is supportive to the lives of individuals and helps to lay a positive foundation for anyone, not just people who believe in Buddhism. That is the beautiful thing about LKPY and also the FDCW; the projects and trainings available are so accessible to people of all backgrounds and beliefs.
Connecting with younger people isn't always easy. Can you speak a little on how LKPY bridges that gap?
LKPY hopes to establish a greater online presence over the next year or two. So many young people, and people in general, spend so much time connected to their phones and computers just being online. Having an online presence seems necessary. We could use it as a clearinghouse of information to guide people to what would benefit them and the world:
Meditations
Where to find an FPMT center, project, or service
Where HABIT groups are currently happening
Where 16 Guidelines trainings are available
Foundation for Developing Compassion and Wisdom (FDCW) information
Information on leadership programs for creating peace
Also, we would like to team up with colleges and universities to host 16 Guidelines trainings and HABIT meetings that could bridge the gap while creating a stronger in-person presence in other places where there are a lot of young people. With all that is "online," it is still so crucial that people connect face to face. There is something powerful about being together that really helps to create connection and community within people's lives.
---
Learn more about Loving Kindness Peaceful Youth online.
Mandala is offered as a benefit to supporters of the Friends of FPMT program, which provides funding for the educational, charitable and online work of FPMT.