News/Media

*If a menu item has a submenu clicking once will expand the menu clicking twice will open the page.

Study & Practice

*If a menu item has a submenu clicking once will expand the menu clicking twice will open the page.

Projects

*If a menu item has a submenu clicking once will expand the menu clicking twice will open the page.

FPMT

Faith alone never stops problems; understanding knowledge-wisdom always does. Lord Buddha himself said that belief in Buddha was dangerous; that instead of just believing in something, people should use their minds to try to discover their own true nature.

Lama Zopa Rinpoche

*If a menu item has a submenu clicking once will expand the menu clicking twice will open the page.

Shop

The Foundation Store is FPMT's online shop and features a vast selection of Buddhist study and practice materials written or recommended by our lineage gurus. These items include homestudy programs, prayers and practices in PDF or eBook format, materials for children, and other resources to support practitioners.

Items displayed in the shop are made available for Dharma practice and educational purposes, and never for the purpose of profiting from their sale. Please read FPMT Foundation Store Policy Regarding Dharma Items for more information.
Training the mind while training the body
by Julia Hengst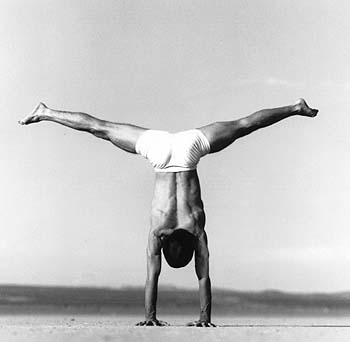 Hatha yoga, the ancient system of integrating body, mind and spirit, is part of the Buddhist holistic approach to bringing together our emotional, psychological, physical, intellectual and spiritual elements. The result is mental and physical balance. And it makes sitting in meditation for any length of time that much easier. JULIA HENGST, staff writer and yoga practitioner, discusses how yoga relates to Buddhist meditation with three long time yoga experts, Tias Little from Santa Fe, New Mexico, Wendy Cook, an Australian living in Boston, Massachusetts and Pilar Settlemier, now teaching in New York.
"For a Mahayana practitioner, the purpose of yoga is not just about this life. The body is only for this life, but the mind goes on. The purpose is to make the body serviceable so you can be more in tune with your mind. It makes the mind more serviceable. Often, when we're working with the body, especially if it's people who don't believe in past and future lives, the emphasis is very much on the body.

"Conversely, since our culture is so body-oriented, I've seen Dharma students go the other way. They say forget about the body, work only with the mind. It's like you're wasting your time if you're doing much with the body. I experienced this personally, too, when I worked myself into a burnout situation, and developed a repetitive arm injury to the point where I couldn't use my arms much at all for several years. I began to practice yoga again and found that it made my body — and mind — feel good."

– Wendy Cook
"The Mayahana [universal vehicle] is so holistic. In the Western sense of holism and the Eastern, specifically Buddhist tradition, the practice is found in everything we do; it's about developing all sides of ourselves: emotional, psychological, physical, intellectual, spiritual. All of those elements mature together.

"I've seen students get really advanced in the physical asanas, but the emotional body hasn't developed at all — it's a real dark hole. The Buddhist tradition casts a really wide net and encourages students to practice yoga on and off the mat."

– Tias Little
"Buddhism and yoga have incredible goals and promises of kindness and transformation of the world. But what grounds it for me is if I can stand in Downward Dog [a kind of forward bend and mild inversion] right now, in the body I'm in, with all the mental afflictions I have and ask: can I love myself right now, and not as an enlightened being? If I can do that, I can probably love the person next to me who couldn't care less about anyone else."

– Pilar Settlemier
This feature can be read in full in the September issue of Mandala. Subscribe now.