News/Media

*If a menu item has a submenu clicking once will expand the menu clicking twice will open the page.

Study & Practice

*If a menu item has a submenu clicking once will expand the menu clicking twice will open the page.

Projects

*If a menu item has a submenu clicking once will expand the menu clicking twice will open the page.

FPMT

Tibetan Buddhism teaches you to overcome your dissatisfied mind, but to do that you have to make an effort. To put our techniques into your own experience, you have to go slowly, gradually. You can't just jump right in the deep end. It takes time and we expect you to have trouble at first. But if you take it easy it gets less and less difficult as time goes by.

Lama Zopa Rinpoche

*If a menu item has a submenu clicking once will expand the menu clicking twice will open the page.

Shop

The Foundation Store is FPMT's online shop and features a vast selection of Buddhist study and practice materials written or recommended by our lineage gurus. These items include homestudy programs, prayers and practices in PDF or eBook format, materials for children, and other resources to support practitioners.

Items displayed in the shop are made available for Dharma practice and educational purposes, and never for the purpose of profiting from their sale. Please read FPMT Foundation Store Policy Regarding Dharma Items for more information.
Eco-Ethics: Engaging in the Practice of Compassion
October-November 2006
By Elaine Brook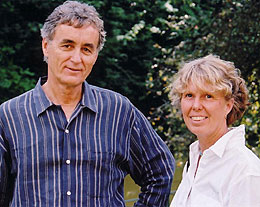 … For the past twenty-five years, I have spoken about environmental concerns and how I believe these concerns dovetail in particular with the mission of Buddhist organizations and our individual Buddhist practice. I have encountered enthusiastic support, as well as disagreement and disinterest. 
Among the counterarguments to my belief has been the position that environmental issues are the province of politics, not the Dharma; that the Dharma is focused on transforming our thoughts and feelings, not taking action; and that the sufferings of environmental degradation are a result of karma, and thus, not our responsibility to solve. Some have expressed that they feel prayers to be reborn in a better world are a more appropriate response to environmental concerns than taking action. I have also been challenged by those who argued that if they hadn't directly caused harm – for example, by not directly operating a sweatshop – then they could enjoy the results – in this case, inexpensive clothing – without incurring the negative karma. 
Many Buddhists today feel that the core principle of compassion should be more than thoughts, feelings, prayers, meditations, and being kind to the people we meet: It is an ethic that needs to be extended to our ordinary, everyday habits – how we use energy, transport, food, clothing, and so on … 
… Buddhism offers us a tremendous tool to support us in making the necessary changes. When we meditate, we allow our hearts to open, to realize the principles of interdependence and compassion. When we buy and consume in line with the selfish mindset of our industrial-growth society, we close our hearts so that we don't see the suffering we are colluding with and causing. There is a mental continuum that accompanies our everyday actions, which needs to become congruent with our feelings in meditation; otherwise, we begin to suffer from a kind of spiritual indigestion … 
… It is useful to engage in measuring one's own "Carbon Footprint" which is a way of calculating the amount of land needed to supply our needs and absorb our pollution – there are a number of these on the Web. If everyone in the world lived like people in the UK we would need three planets! If everyone lived like Americans, we'd need five planets. So working on ways to get ourselves back to "one-planet living" by reducing our material demands is a way of keeping the second precept, not to steal – because anything over "one planet" rightfully belongs to other beings …
Read the complete article as a PDF.