News/Media

*If a menu item has a submenu clicking once will expand the menu clicking twice will open the page.

Study & Practice

*If a menu item has a submenu clicking once will expand the menu clicking twice will open the page.

Projects

*If a menu item has a submenu clicking once will expand the menu clicking twice will open the page.

FPMT

When a strong wind blows, the clouds vanish and blue sky appears. Similarly, when the powerful wisdom that understand the nature of the mind arises, the dark clouds of ego disappear.

Lama Thubten Yeshe

*If a menu item has a submenu clicking once will expand the menu clicking twice will open the page.

Shop

The Foundation Store is FPMT's online shop and features a vast selection of Buddhist study and practice materials written or recommended by our lineage gurus. These items include homestudy programs, prayers and practices in PDF or eBook format, materials for children, and other resources to support practitioners.

Items displayed in the shop are made available for Dharma practice and educational purposes, and never for the purpose of profiting from their sale. Please read FPMT Foundation Store Policy Regarding Dharma Items for more information.
We are including obituaries in Mandala so that readers who knew the deceased can pray for them; and as a reminder that we will all go through the death process, readying ourselves for it by practicing the Dharma.
The quality of mind during the death process and after death in the bardo determines the kind of rebirth we will take. Through prayer and other virtuous activity done on behalf of the dead person, those still living can greatly assist the dead as they proceed through the intermediate state towards their next life.
See Lama Zopa Rinpoche's advice page: fpmt.org/teachers/zopa/advice/. Refer also to Advice and Practices for Death and Dying, available at shop.fpmt.org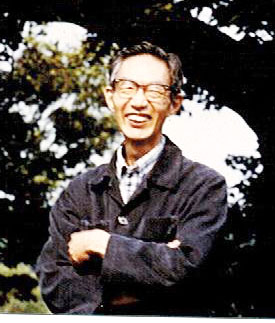 Tung-Ming Lai
A long time Buddhist practitioner and devoted student of Lama Zopa Rinpoche, Tung-Ming Lai, 82, died peacefully at home in Arvada, Colorado, on August 24, 2005. One of the last things he heard was a recording of Rinpoche chanting Om Mani Padme Hum. Lama Zopa Rinpoche did many prayers for Tung-Ming before and after his death. Following his death, Yangsi Rinpoche performed phowa and other practices through the night and following day.
Hours after taking his last breath, the bedroom where Tung-Ming died was transformed with an altar, light and water bowl offerings, and a motorized prayer wheel softly playing Om Mani Padme Hum. His subtle consciousness departed after two days. Family and friends have shared remarkable accounts surrounding his death: The night Tung-Ming's consciousness left the body, a sweet fragrance emanated from the room. Two weeks later, Tung-Ming's godson arrived at the home of his parents and asked about Tung-Ming. All three immediately smelled the scent of incense.
Tung-Ming Lai was born in Hunan, China. His father was a Buddhist practitioner in the Tibetan tradition. Tung-Ming took refuge in 1956 from his guru in Taiwan and made spiritual connections with several other Chinese masters. It was Lama Zopa Rinpoche with whom he felt the closest heart connection. Rinpoche advised that his "karmic experience" [an injury and subsequent pain] could be embraced to show the Four Noble Truths, and could be drawn upon on the path to achieving enlightenment.
Tung-Ming received his Ph.D. in agronomy from Michigan State University at the age of 44 while supporting a family of eight. He promoted organic farming through published articles and gave talks in Taiwan and China. He aspired to benefit others whether it was through teaching about Buddhism and meditation, advocating vegetarianism and organic farming, or creating protective electromagnetic pollution devices. But he often said that he derived his greatest fulfillment from having raised his children. Through him, all his daughters met the Buddhadharma. His fatherly advice was to pray often to Kuan-yin, and to lead a life of compassion, thinking of others and to not be motivated by fame or money.
Tung-Ming's death was also supported in prayers by his wife of 56 years, Chin-Yu, and daughters Chiu-Nan, Susan, Chiu-Mei, Lhundrup Chosang, Chiu-Mi, and Bethanne. Ven. Chosang works with Yangsi Rinpoche for Maitripa Institute, Chiu-Nan Lai was director of Land of Medicine Buddha and an FPMT board member, and Bethanne Lai is a graduate of the FPMT Masters Program. The family wishes to thank all those who have prayed and continue to pray for him.
Susan Lee Cameron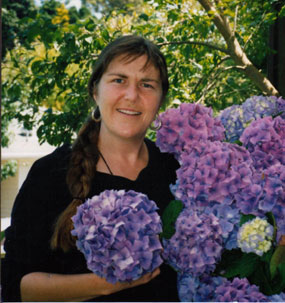 "Suzie" Cameron, 46, died of a heart attack in Queensland on August 7, 2005. She was a long-time student of Geshe Doga, and for 10 years she lived at Tara Institute in Melbourne as a loved member of the community. She is remembered for always being happy, with an earthy heartfelt approach to her practice. She was a courageous meditator and completed the preliminary practices and many solitary retreats. She described completing 100,000 prostrations as being like "going for a long hike with the Buddha each day" and completing 100,000 tsa-tsas as being like "working in the Buddha's factory". Her main interests in life revolved around spiritual pursuits; she had little interest in status, reputation or material wealth.
Although she was often dismayed by what she felt was her own lack of spiritual accomplishment, she served as an inspiration to many. Suzie was a highly skilled and experienced psychiatric nurse. She is famous for having single-handedly disarmed a patient brandishing a knife by using only a kind smile and a hug. Her friends look forward to the time when they will share paths again.