News/Media

*If a menu item has a submenu clicking once will expand the menu clicking twice will open the page.

Study & Practice

*If a menu item has a submenu clicking once will expand the menu clicking twice will open the page.

Projects

*If a menu item has a submenu clicking once will expand the menu clicking twice will open the page.

FPMT

The office is a place for Dharma practice. When one goes to the office, dealing with people, one has to recognize it's a place to practice lam-rim, the three principles of the path, tantra, and the six paramitas. The six paramitas fit very well for daily life. They offer protection for you. Everything is there.

Lama Zopa Rinpoche

*If a menu item has a submenu clicking once will expand the menu clicking twice will open the page.

Shop

The Foundation Store is FPMT's online shop and features a vast selection of Buddhist study and practice materials written or recommended by our lineage gurus. These items include homestudy programs, prayers and practices in PDF or eBook format, materials for children, and other resources to support practitioners.

Items displayed in the shop are made available for Dharma practice and educational purposes, and never for the purpose of profiting from their sale. Please read FPMT Foundation Store Policy Regarding Dharma Items for more information.
November-December 1997
Jarvis Jay Masters is on death row at San Quentin Prison in California. Born in 1962, and in and out of the California prison system since he was twelve, he has become a Buddhist in recent years.
"I began to write stories about my life so that I could look into it, understand it more fully. My writing and spiritual practice have become inseparable," he writes in the Epilogue of his just published book, Finding freedom: Writings from Death Row. "
"Without my precious teacher, Chagdud Tulku Rinpoche, I would not have my belief in the Buddhist path or know the true purpose of these words: benefiting others."
Excerpted here are five stories from Jarvis's book, reproduced with permission of Padma Publishing.
Stop! A Buddhist is Here!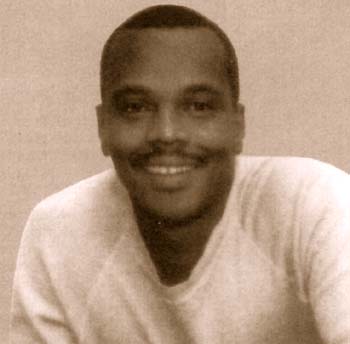 I had been out on the exercise yard for an hour when I noticed a new prisoner approaching the yard gate, looking like a woman. I couldn't believe it. No San Quentin exercise yard hated homosexuals more than this one. Gays came in second only to informants as candidates for stabbings and killings. I knew this was some kind of mistake, or a dirty ploy by the administration to get someone killed. Wondering which of these two evils it could be, I glanced up at the tower gunmen.
I'd personally never held anything against homosexuals, but I knew how many of these prisoners felt about them. Some hated them just for hate's sake. Fear motivated others — especially those who had arrived at San Quentin in the early eighties with life sentences or were on death row and had long ago been taken in by the first media reports that AIDS was exclusively a homosexual disease. Later, prison officials told us that other diseases like tuberculosis were being spread throughout the prisons by homosexuals. The men on the yard to come to believe all this.
"This guy isn't going to last one full hour out here!" I thought. I didn't have to turn around to know that there were other prisoners behind me, looking on coldly, pulling prison-made shanks out of their waistbands. I could feel it. There was silence everywhere. I wanted so badly to holler out and warn this stupid person, "Man, this isn't your damn yard. Don't bring your ass out here." But I couldn't do this. I couldn't say anything. It would have been considered snitching. So I swallowed, kept my mouth shut, and prayed.
Then came a loud clinking and whining as the motorized gate was lifted to let this person onto the yard. When the gate slammed shut, my heart dropped. He just became a walking dead man. I had seen a few others like this throughout my many years of incarceration.
Everyone in the yard, from those on the basketball and handball courts, to the scattered groups over by the pull-up bar, watched in silence as this fragile man with tiny breasts, his hair in a pony tail, Vaseline on his lips, dressed in tight state jeans, began swishing along the yard fence.
I looked up again at the gunmen hovering over the exercise yard and saw that they had already gotten in position. They both had their semiautomatic rifles hanging over the gun rails, readying themselves to fire down on the north wall. Obviously. they knew what everybody else did.
According to the laws of prison life, none of this was supposed to be any business of mine. But it was. This time it had to be. For all the life in me, I couldn't look at this gay person, sitting alone against the back wall of the exercise yard, and not see an innocent human being. Yet I could not summon up the courage to become a snitch and risk my own life to warn him off this yard. Why me, anyway? I felt crossed up.
I had to do something. I began walking along the wall. Dammit. Why were things like this happening more often since I had taken my vows? What would all those people outside these walls who call themselves Buddhists tell me to do? Would they say, "Let's all be Buddhists and just put our knives away and smile"?
I made my way around to where the homosexual was sitting. I passed him several times without stopping, so I could get a look at him. I wanted to find out if he was aware of what was going on, aware that someone was about to stab him. The fool was not! He sat there like a tiny fish in a shark tank. I needed to think fast, because time was running out. I had to get away from this guy, quick.
I spotted Crazy Dan on the opposite side of the exercise yard. He was squatting, surreptitiously cuffing a long shank in the sleeve of his coat. "Damn!" I muttered. My head began to pound as I watched Dan, a good friend of mine, prepare to knife this innocent person. I had known Dan for more than eight years in San Quentin, and I didn't want him to end his own life trying to take someone else's with two ready gunmen watching.
Then my mind went blank. I began walking along the wall, on the opposite side of the yard from Dan. It wasn't until we both turned the corner and faced each other, with the lone gay man sitting quietly against the back wall, that I saw the shank slowly slide down Dan's coat sleeve into his right hand. I quickened my pace to get to the man before he did. I didn't have the time to be scared, or even to think. I just knew I had to net there first.
Quickly, I knelt in front of the gay man and asked if he had a spare cigarette. Dan was only six feet away. I looked and saw him stopped dead, with his right hand behind his leg, gripping the long shank. He was stunned. I could sense the adrenaline coursing through his body. His eyes, like those of a ferocious beast, stared into mine. I'd never seen those eyes before — they were not the eyes of the Dan I knew. For that split second I thought that my friend was going to kill me.
Then something happened. Dan blinked hard several times. He must have realized my silent plea. Maybe he remembered the time I'd stood by him when he too had been marked for death. He turned, and calmly walked away.
"Hey Daddy, did you want this cigarette or what?" the homosexual asked in a female voice, holding one out to me.
"No, I don't smoke." He looked around, confused.
When I realized what I had just done, I almost choked on my fear. Why had I put my life on the line for somebody I didn't know or hadn't even seen before. "Am I crazy or just plain stupid?" I wondered, looking in the face of this person who was still totally unaware of what had just happened.
I stood up and walked away, knowing that I would take a lot of heat later that day out on the exercise yard. But I figured I could make the case — which I truly believed — that all this had been one big setup, that the prison authorities had been intent on shooting and killing some of us, and that I wasn't about to let anybody that I knew, especially Crazy Dan, get killed by walking into their trap. The truth, which I would leave out, was that I did it for the gay man, too. He meant nothing to me except that he was as human as the rest of us. He never came back to our yard after that day, but the incident left me with many questions.
Am I alone? Am I the only Buddhist out here? Does this mean that I, the Lone Buddhist Ranger, am expected to try to stop this madness by myself? I imagined myself raising my hand and yelling, "Stop! A Buddhist is here!"
I can't stop it. it isn't stopping. There are stabbings every day in this place. All I have is my spiritual practice. Every morning and night I fold my blanket under me and meditate on the floor of my cell.
The Dalai Lama Hat
It was a beautiful day, and we were all glad to be out of our cells and on the exercise yard. Everybody wanted to use the state-issued camera to take pictures. I was elected to be the cameraman.
"Hey, Jarvis, could I wear your cap for a picture to send my little girl?" Eddie asked.
"Sure! I don't see why not." I took the cap from my head and handed it to him.
"Thanks! I really appreciate it."
"You know," I said, as Eddie was fitting the cap on his head, "there's a patch blessed by the Dalai Lama inside that cap."
"Who did you say?" he asked.
"The Dalai Lama."
"Who's the Dalai Lama?"
"He's a well-known Buddhist priest — the highest priest in the Buddhist religion."
"Is that right?" Eddie hesitated, as if he was deciding whether to keep the cap on his head.
"What's wrong?"
"Man, you ain't trying to put a hex on me, are you?"
I laughed. "No — if anything the cap will bless you. It may even brighten your smile, even though you hardly ever do smile."
"Man, you sure it ain't gonna do anything to me? 'Cause I never heard of no Dalai Lama."
"No, it ain't! Just let me take your picture, Eddie!"
"Man, OK! Take the picture — but if it comes out stained or distorted like it's been cursed, then you have to refund me with another one."
"OK, let's do it, Eddie!"
As the Polaroid photograph developed in front of us, a smiling face appeared.
"Man!" he said. "This picture makes me look a lot more human, don't you think so!" He handed me the picture.
"Yeah, it does. But I think you've always been human. You just have to feel it." I gave it back to him.
"Yeah, I'm going to take more pictures like this," he said.
"Well, can I have my cap back now?" I asked.
"Oh, here you go," he said. "Right on! Hey, what's that dude's name again!"
"The Dalai Lama."
"You don't think he made me smile, do you!"
"Why?"
"Well, I don't know," Eddie said, still staring in surprise at the photograph. "It's just that my smile looks a lot more genuine than I felt before you took the picture." "And how was that?"
"Oh, that I was going to be hexed by wearing your cap!"
We both laughed.
Peace Activist
When I awoke in the early morning to begin my meditation practice, I tried to envision myself as a peace activist in the rough neighborhood of my prison tier. The night before, the once-empty cell adjacent to mine had been filled with the raging of a new inmate. Although his loud voice had filtered into my deep sleep, I refused, as I did every night, to awaken, to lose that very comfortable place that finally made sleeping on a hard concrete prison floor easy.
Now, in the light of dawn appearing in the window opposite my cell, I placed my folded blanket on the cold floor. My new neighbor began to scream again. "I kill you… I kill you all, you damn sons of bitches, if y'all don't let me out of here!"
I could see in my mind his hands shaking and rattling his cell bars. I wondered if I could be just as determined to sit in meditation as I had been in sleep through this thunder of human rage reverberating throughout the housing unit. My teacher, Rinpoche, had once sent me a transcript of one of his teachings, where he mentioned a kind of joy that he felt while meditating at airports, waiting for flights on his busy schedule.
I wished I could remember why he liked this! I decided the answer could be found in something else Rinpoche had said: that there was no time to lose in practicing. I was eager to try this kind of meditation. I could usually meditate within ear range of lots of noise, but nothing as loud and close as my neighbor's steel bars vibrating like a jumbo jet breaking through the skies.
I was only minutes into my practice when my neighbor called over to me. "Hey, dude in the next cell, Save me half of that damn cigarette."
Huh? I thought, my mantra interrupted,.I hadn't smoked in years. I imagined someone asking Rinpoche a question like that while he was sitting, at the airport. No they wouldn't dare! I chuckled silently.
I could smell someone smoking in one of the cells not far from mine. I had become accustomed to the smoking habits of my fellow prisoners. On my best days I simply accepted the morning scent as my prison brand of incense. With each lit cigarette, the atmosphere became a smoky shrine for my meditation.
When the wall between my neighbor and me started to move as if an earthquake hit, I was half tempted to ask him to knock off the banging and join me in meditation. But he would have taken it as an insult, which would only have made me a target for his rage, and his mission in life to make our adjacent living situation pure misery for us both. So I tried to quiet my mind, still sitting on my blanket, still wanting to meditate.
"Hey, dude in the next cell," my neighbor shouted again, pounding on the wall.
"Let me have a few tokes of that cigarette. Man, I know you smokin' over there. I know you hear me, man!" He kept shouting and banging.
"Hey, hey!" I yelled. I'd finally had enough and by now was totally convinced I was no Rinpoche. "Man! You don't need to shout and go on beating the wall like a damn fool!" I stepped up to my cell bars. "Man, whatever your name is, that is not me smoking. I don't smoke. I haven't smoked in years. And even if I did smoke, check: the way you've been shouting and beating on that wall all morning — which mind you, has been tryin' to mind its own business, just like me man — I wouldn't give you jack shit, OK?"
"Ah, man." My neighbor tried to calm his voice. "they call me Bosshog. And all I want is a damn smoke, you know?"
"Well, I'm Jarvis," I replied, "and all I want is my freedom. Believe me Bosshog, this is not to say that I want it more than you want a cigarette right about now, because I know what cigarettes can make you feel. But by beating on the wall, you're taking what little freedom I have away from me, and that ain't cool, you know?"
"OK, but do you think you can find me a cigarette?" my neighbor pleaded. "I swear to God, man, I've been needing a cigarette all morning, like poor folk in hell need ice water!"
I laughed. I liked the way Bosshog put it — that only poor people needed ice water in hell. As for a cigarette, I always kept and purchase inexpensive soap and toothpaste and cheap smoking tobacco. I had vowed to do this fifteen years back, when I arrived at San Quentin and had to use kitchen butter from my breakfast tray on my badly chapped skin because I no money to buy lotion from the prison commissary.
"Yeah, I think I can find you a bit of tobacco and some rolling papers," I told him. I sensed from my many years of having neighbors of all sorts that he was one of so many youngsters flooding the prison system for smoking crack or violating their parole.
"But you have to stay cool and not go disturbing the peace on the tier again," I added. "Will you give me your word!" There was a long silence. To me, this meant Bosshog was taking his word seriously. This made him a rare bird: few new prisoners took even a second before saying anything for a free cigarette.
"Yeah, man," he finally answered. "You drive a hard bargain, but you got a deal! I'11 keep it all on cool, my word, man."
"OK, give me a minute." I walked to the back of my cell and rummaged in the box underneath my bunk. I found more than half of a six-ounce can of tobacco left. I had no intention of giving it all to Boss. It was likely that other newcomers would need some, too. Also, the length of time it had taken Boss to decide to accept our agreement probably meant that it would be a struggle for him to keep his end of the bargain. By rationing t he tobacco I would keep him at bay.
I looked around my cell for something to wrap the tobacco in. I had a photocopy of Thich Nhat Han's book Being Peace that a friend had mailed me. Later, a paper back copy of the book itself had been sent to me from a bookstore, so I reckoned it wouldn't hurt to wrap the tobacco in one of the photocopy pages. And besides, I thought, Thich Nhat Han might appeal to the Bosshog, one page at a time.
"Hey, Boss, do you have a fishline over there!"
"I found one under the bunk," he answered. "Your last neighbor must have left it."
He quickly threw the fishline in front of my cell. I retrieved it, using my own, then tied on the tobacco rolled In paper and watched Boss pull it in.
"Man, right on! Righteous!" he exclaimed happily. "I really appreciate all this smoke!"
"No problem. Perhaps I can send you more in a day or so, you know!" "Oh, this is cool, real cool!" said Bosshog.
The hot sun shining through the window me there wasn't much of the morning, left to sit in meditation, but it also ushered in a quiet feeling of having done something as a simple kind of peace activist. Boss had stayed quiet, and the other prisoners hadn't said a word against him moving into our neighborhood.
Over the next months. I kept on sending Boss a daily supply of tobacco, always wrapped in a page Being Peace. Boss was still a bit off his rocker, but I began to consider him a kind of brother. One page at a time he came to like Thich Nhat Han. Every now and then, Boss even tried his best to meditate, but he was never able to stay awake early in the morning, as he put it, "to go on some ol' meditation trip with you, Jay."
After eighteen months Bosshog was released from the grip of San Quentin and from dependency on me for tobacco and Being Peace. Before he walked off the tier, he stood in front of my cell and together we recited what had become Boss's mantra — something he'd learned to say whenever he was about to blow his top. We always started off chanting in unison with the words "Man, man," and then, "If we are peaceful, if we are happy, we can smile, and everyone in our family, our entire society"
Pablo's Wish
I knew something wasn't right when I left my cell that morning to go to the yard. It was nothing more than a feeling, a convict's instinct, perhaps, as I observed the strange maneuvering of some of the other prisoners also making their way down to the lower yard for three hours of exercise time.
I had been in San Quentin less than two years, but by then I had seen more than enough to realize as I passed through the lower yard gate that a hit was going to come clown. Someone was going to be stabbed.
It was no business of mine. I went about the yard, taking in some air before getting into my daily routine of playing a few games of dominoes and then jogging several laps around the yard.
While jogging, I spotted an old familiar face and smiled in a misery loves company kind of way. I hadn't seen Pablo since the early spring of 1972. In those days we had both been juvenile delinquents who always showed up in the same corridors of Juvenile Hall. We like it there, we'd once joked.
"Damn, Pablo! Is that you? Where have you been, dude?" I asked, elated to see my old road dog and friend squatting down against the south block wall, puffing on a cigarette. I could tell that he had just arrived at San Quentin and didn't know his way around the exercise yard. He seemed nervous.
"Hey, Jarvis!" said Pablo, with obvious surprise. "How you been doing? Shit, man, I haven't see you in ages. I thought you were dead. How long has been — ten, fifteen years?"
"Yeah, it's been about that long." I smiled. "Man, I been here almost two years now. But what about you? Where have you been? The last time I seen you, we were both in juvenile detention for stealing a pack of cigarettes. You remember that?"
"Yeah, I remember," Pablo said, grinning. We crawled out of the dormitory that one night and got caught trying to steal a pack of Camels out of the counselor's shirt when we though he was sleeping. Pablo laughed.
"Man, since then, I've been all through this rat hole system. I did a little county camp time after I seen you. Then I did a few years in the California Youth Authority. I hit the big time after that man, straight to the penitentiary. This is my fourth time in the joint. Plus, I did five years for the Feds in Lompoc!"
"How much time do you have now?"
Pablo was silent. The cigarette in his mouth began to puff like a hot chimney His face twitched with fear. Then with eyes fixed on the prison yard, he answered, "Well, Jarvis, I estimate two hours, tops."
"Damn, Pablo. What's going on'" I asked. I had only to look at his eyes to see that I had been right about the hit, and that Pablo was the marked man.
Pablo lit another cigarette. "Man, it's a long story," he said, exhaling. "All I can tell you is that I really fucked up this time. I've gotten into something' I can't get out of, and I know they'll be coming' for my head before I leave this yard. So it's best that you don't know."
"What can I do to help?"
"Man, there isn't really nothin' you can do. Just reach into my coat pocket," he said, trying to hide even from me the weapon slipped up his sleeve. "There's an envelope with an address and a photograph of my little girl Alice inside. She's my heart. If anything happens to me today, Jay, do me this favor and write to her. Tell her that I love her. Tell her something sweet for me."
"Ah, man! You know I'll do that for you. But what can I do now? Pablo — talk to me. Check: I'm willing to stand here and go down with you."
"No!" said Pablo. "Jay, this is not your fight . We'll both die, man, if you hang around much longer. This is some serious shit I'm caught in, and if it goes down, I want to be by myself. Don't worry about me — I'm goin' down with a fight. And they know it."
I didn't know what to say. Pablo held out his hand and began laughing as we shook. "Man," he said, "I sure wish we could've ran into each other without all this other shit happenin'. We must have a million things we could talk about, huh? But now isn't the time. I'm serious, Jarvis. You have to get away from me before it's too late." My friend stared at me with certainty.
It was hard to walk away from Pablo, the last thing I wanted to do. But I left him, with the sound of violence in the air.
I walked as far as I could, trying to contain myself until I got to the opposite side of the yard. I didn't want to see what would happen.
Almost an hour passed. Then all the nerves in my body quivered at the sound of a prison alarm shrieking like an out-of-control bullhorn on the lower yard. I heard rapid gunshots. Pow! Pow!…Pow! Pow! Pow! Pow! Pow! Pow! Pow! The shots came from a gun tower not far from where I had talked with Pablo. A guardsman's rifle was pointing down at spot where I had stood. I knew instantly that Pablo was dead. My mind froze.
It was days later, after the prison came off a major lockdown that kept all of us confined in our cells for investigation, when I found out what had happened. Pablo had been stabbed eighteen times, and shot once in the thigh by one of the tower gunmen. He was pronounced dead in the prison hospital.
A friend who had witnessed the stabbing told me, "He was crazy. He never stopped fighting. They told him to stop, but he kept going. It was like he was chasing death, and wasn't going to stop, no way, until he caught it — until he rode it on out of here."
A week later, I lay on my bunk, trying to find words for Alice. I wanted to write a beautiful letter saying what I thought her father had wanted to express.
Until that night, I had never opened the envelop e I had taken from Pablo's pocket, because I didn't want to come face to face with her. What right did I have when I should be dead with him!
I finally brought it out of hiding and looked at the photograph. I could see In the dim light of my cell that Alice was a lovely girl with a strong resemblance to her father. I stared at the picture for some time, trying to compose a letter in my mind. Then I turned it over. The writing was barely legible:
Dear Alice,

Your Dad loves you. When you get this, my troubled life will have probably ended. But certainly not my love.

Alice, with this photo, please know how I've always held on to you, and have kept you always in my heart. I love you. So take care, my darling, and please forgive me for all my wrongs. I wasn't a real father to you.

Love, Pablo.
Pablo had already said it all.
Tylenol Prayer Beads
It was past midnight. The prison night watchman was making his routine body count down the tier when I awakened from a late evening snooze with plans to get up and spend the rest of the night doing my meditation practice.
I paced the length of my cell for a while, all eight feet of it, preparing myself with repetitions of the Tara prayer. Suddenly I was struck by an idea for a way to make my own mala, my own prayer beads, which I could use to keep track of the repetitions. I spun around my cell, looking for what I would need. Since the very first day of learning this prayer, I'd wanted a mala to help me with my practice: My teacher, Rinpoche, and other practitioners who came to San Quentin to visit me had often offered to bring me one, but prison authorities had denied them permission to do so. I gathered a pair of prison-issue jeans, a Sports Illustrated, and a bottle of Tylenol, sat down at the front of my cell. I picked and pulled at the seams of the jeans until I got hold of a good piece of thread. I unraveled more than I meant to. "Uh- oh!"
A gap hole widened down the leg. "I'll get an new pair somehow," I resolved, and put the thread aside. I opened the Sports Illustrated to the middle and took out one of the staples. I straightened it out and sharpened it on the rough concrete floor beside me. I had to be very quiet. If the night watchman heard these strange scratching sounds, the whole cell block might be searched in a panic. Scraping usually meant a weapon was being sharpened.
For almost an hour I ground the staple on the floor, until it was as sharp as a sewing needle.
Now I opened the bottle of Tylenol and began the slow process of poking a tiny hole in the center of each tablet. There were a hundred of them. I had to be as careful as a surgeon. First I poked at the surface of the Tylenol then with a screwing motion, I made a hole all the way through. Taking the thread from my jeans, I passed it through each "bead."
An through the night I sat cross-legged, poking holes in Tylenol and threading them together. It was extremely tedious. My eyes blurred with exhaustion. My fingers began to get sore. I felt foolish. "What in the world am I doing!" I asked myself. But I kept going, determined to finish.
Five and a half hours later I held my first mala, made from trouser thread and Tylenols. I was elated. But when I got up to stretch, my head throbbed, I had an awful headache. I stood silently at the bars of my cell, taking comfort in looking out a window in the opposite wall. A beautiful morning light was peeking in. "I wouldn't mind a Tylenol or two," I thought, "to stop this pounding in my head." I look down at my hands. "Damn! I don't have any. They're all on this mala."
For a split second I though the unthinkable, my head was hurting that much. Then I smiled. I realized that after spending all this time making my Tylenol mala, all I needed to do was to sit my butt down with it and take a few moments — no Tylenols — to do my spiritual practice.