News/Media

*If a menu item has a submenu clicking once will expand the menu clicking twice will open the page.

Study & Practice

*If a menu item has a submenu clicking once will expand the menu clicking twice will open the page.

Projects

*If a menu item has a submenu clicking once will expand the menu clicking twice will open the page.

FPMT

Superficial observation of the sense world might lead you to believe that people's problems are different, but if you check more deeply, you will see that fundamentally, they are the same. What makes people's problems appear unique is their different interpretation of their experiences.

Lama Thubten Yeshe

*If a menu item has a submenu clicking once will expand the menu clicking twice will open the page.

Shop

The Foundation Store is FPMT's online shop and features a vast selection of Buddhist study and practice materials written or recommended by our lineage gurus. These items include homestudy programs, prayers and practices in PDF or eBook format, materials for children, and other resources to support practitioners.

Items displayed in the shop are made available for Dharma practice and educational purposes, and never for the purpose of profiting from their sale. Please read FPMT Foundation Store Policy Regarding Dharma Items for more information.
April-May 2008
COMPASSION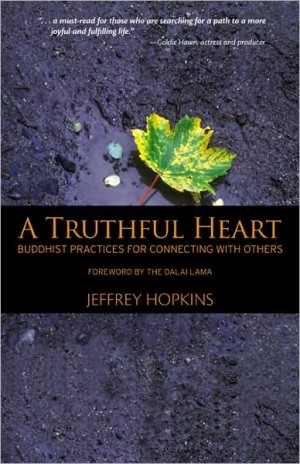 Excerpted from A Truthful Heart: Buddhist Practices for Connecting with Others by Jeffrey Hopkins:
As I grew older, I rebelled against the hollow lives and lies of the "grown-ups" and turned into a juvenile delinquent, taking pleasure in seemingly minor affronts such as scaring old ladies by leaning out the window of a car and slapping hard on the side. Other people were totally unrelated to me, objects of scorn. By the age of fifteen, I was a member of a suburban, middle-class gang that drank to get drunk and engaged in random violence against persons and things. I puked so much I was known as "Mr. Puke." Twice I got into ferocious fights that I learned about only the next morning. This was not social drinking, which we despised as pretentious. Why did our disaffection with society turn to violence?
Near the end of the ninth grade, out of fear of the tedium of public school and of the reputation of a particularly aggressive teacher at the high school who treated students as inmates, I went for an interview at Pomfret School in Connecticut, where I was pleased to find myself treated as a human being: when the teacher who was showing me around the campus punched me playfully in the upper arm, I punched him back and he liked it! I enrolled, grateful to escape from the dreary confines of public school. During my senior year, in fourth-year Latin, the small group of us – most of us were avoiding taking chemistry – used to make fun of the alcoholic teacher, who looked ever so slightly like a pig, by oinking when he turned his back, and yet I underwent a most profound change of character watching and feeling how he explained the psychology of Virgil's Aeneid. Where did our lack of kindness come from?
…  Returning to college after a year and a half, I started drinking hard again. I have a dizzying memory of trying to stare at the wooden chair in front of me during my eleven o'clock Russian literature course. One night, a friend gave me a bottle of rum for reading Beat poetry at a Harvard club (where I was almost roughed up for reading Allen Ginsberg). After drinking most of it, I wandered up to Massachusetts Avenue, where I found myself faced by a glass doorway. I intended to break the bottle against the door, but the opposite happened: I swung the bottle, and the door shattered into pieces. Rushing back to my room, I fell facedown into bed, waking the next morning shaking from the fear of being arrested. But when it dawned on me that I was mimicking Raskolnikov in Crime and Punishment, I laughed a little and started regaining some of my mental health. Where did these saving moments come from?
A year and a half later, in the summer between my junior and senior years, I retreated for six weeks to a cabin on a lake at North Hadley in Quebec Province. It was hard to get to. I went by canoe, navigating the three miles of choppy water by myself. When I started out, an old man had warned me I wouldn't make it, but I used my pack as ballast and rode perpendicular to the waves. The six weeks away gave my mind the time it needed to settle down. At the beginning I was so physically depleted I couldn't go for walks, especially since the cabin was on a steep hill, but in time I got stronger and stronger and would climb up the hill every day and meditate on the sky. …
Read the complete article as a PDF.