News/Media

*If a menu item has a submenu clicking once will expand the menu clicking twice will open the page.

Study & Practice

*If a menu item has a submenu clicking once will expand the menu clicking twice will open the page.

Projects

*If a menu item has a submenu clicking once will expand the menu clicking twice will open the page.

FPMT

Use problems as ornaments, seeing them as extremely precious, because they make you achieve enlightenment quickly, by getting you to achieve bodhicitta. Experience these problems on behalf of all sentient beings, giving all happiness to sentient beings. This is the ornament.

Lama Zopa Rinpoche

*If a menu item has a submenu clicking once will expand the menu clicking twice will open the page.

Shop

The Foundation Store is FPMT's online shop and features a vast selection of Buddhist study and practice materials written or recommended by our lineage gurus. These items include homestudy programs, prayers and practices in PDF or eBook format, materials for children, and other resources to support practitioners.

Items displayed in the shop are made available for Dharma practice and educational purposes, and never for the purpose of profiting from their sale. Please read FPMT Foundation Store Policy Regarding Dharma Items for more information.
Maitreya Project tackles the engineering challenges involved in building a statue to last for 1000 years
by Peter Kedge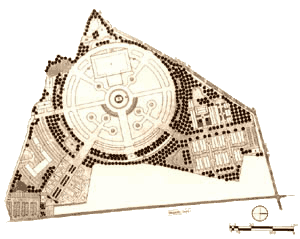 Work moves steadily on the Maitreya Project, an ambitious plan to build a 500-plus-foot statue of the future Buddha Maitreya in the holy place of Bodhgaya, India. It is planned to have a shell form of the statue ready in six years and to meet this time line, detailed designs will have to be complete by the end of 1998.
In May, Lama Zopa Rinpoche set out a number of requirements for the project, three of which set the work in a very definite direction. Rinpoche now wants the statue to be more than 500 feet tall and has reiterated that it last at least 1000 years.
He also wants the entire site laid out according to the principles of the science of fung-shui. Already, Rinpoche had met in Bodhgaya in March with fung-shui masters. Lillian Too and her teacher Master Yar, worked with Rinpoche and others to determine the key orientations of the statue and other elements of the plan.
To assist the design, a brief has been drawn up that decides the key features of the site, the principal one, of course, being the statue itself, seated on a throne which itself will be the height of a seventeen-story building. It is hoped to acquire more land for the project, which has forty acres at present, which will be transformed into a magnificent park that will include 100,000 stupas, meditation areas, shrines, prayer wheels, statues, fountains, children's playgrounds, restaurants, shops and guest houses.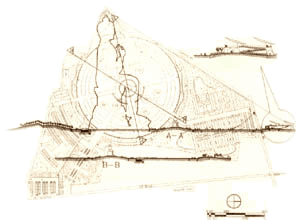 Singaporean Kathrine Carlisle has been appointed the interior designer for the temples, prayer halls, shrine rooms, libraries and other facilities to be built within the statue and throne.
There are a number of engineering challenges involved in building the statue to last for 1000 years. Statues that have lasted this long have usually been made of stone or bronze and have been nowhere near 500 feet tall. Even the Statue of Liberty looks small beside the proposed Maitreya statue!
Common building materials like steel reinforced concrete and structural steel have been used for a few decades only, and there is no indication that they would provide the necessary durability for 1000 years.
In addition, whilst we are familiar with weather patterns around Bodhgaya for the last fifty years, it is likely that they could change over the span of 1000 years. The massive structure will therefore have to be designed to withstand not just current temperature changes, wind loadings and rainfall levels, but virtually any extremes of weather hurricanes and earthquakes.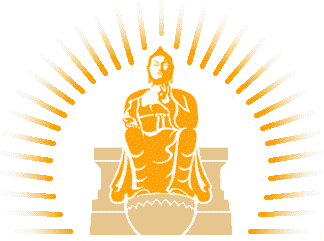 The Maitreya Project Home Page