News/Media

*If a menu item has a submenu clicking once will expand the menu clicking twice will open the page.

Study & Practice

*If a menu item has a submenu clicking once will expand the menu clicking twice will open the page.

Projects

*If a menu item has a submenu clicking once will expand the menu clicking twice will open the page.

FPMT

Good human qualities… honesty, sincerity, a good heart, cannot be bought with money, nor can they be produced by machines, but only by the mind itself. We call this the inner light, or God's blessing, or human quality. This is the essence of mankind.

His Holiness the Dalai Lama

*If a menu item has a submenu clicking once will expand the menu clicking twice will open the page.

Shop

The Foundation Store is FPMT's online shop and features a vast selection of Buddhist study and practice materials written or recommended by our lineage gurus. These items include homestudy programs, prayers and practices in PDF or eBook format, materials for children, and other resources to support practitioners.

Items displayed in the shop are made available for Dharma practice and educational purposes, and never for the purpose of profiting from their sale. Please read FPMT Foundation Store Policy Regarding Dharma Items for more information.
Buddhism Breaks into Prison
November-December 1997
By Joyce Smith-Moore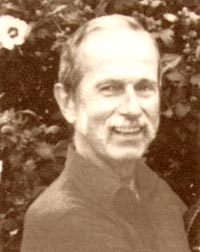 A very large picture of the Golden Buddha hangs high on the wall overlooking the office staff at Land of Medicine Buddha in Soquel, California. It was the first picture of a Buddha ever allowed to go inside a New York State prison. But before the picture could go in, it took a federal court decision to permit Buddhism to be practiced by Buddhist inmates. I know well the story of how Buddhism broke into prison because in a very small way, I helped make it possible.
I became involved in prison volunteer work in the early '70s — shortly after the famous riot in 1971 at Attica Prison in New York State. (This riot was the nation's worst. Forty-three men were killed, thirty-three of them inmates, and one hundred and ten more inmates were wounded by the gunshots fired by New York State police. Jim assisted the medical team, headed by Dr. Williams, for which he and five other inmates were given letters of recognition for their life-saving assistance.) I did so at the direction of my own spiritual teacher at the time, Reverend Mae Merritt York. She recommended that I could best fulfill my requirements for my licentiate ordination by working with prison inmates. She felt that I needed to break down barriers that existed between me and "my brothers." And, I also needed to learn the truth. After all, I had grown up in Auburn, New York where the first electric chair was used in the US.
One of the twenty-eight points that State Commissioner Russell G. Oswald agreed to after the Attica riot was that service organizations, churches, agencies, etc. help institute realistic, effective rehabilitation programs for all inmates according to their offense and personal needs. I soon discovered — as did all volunteers — that inmates were hungry to be listened to seriously, to be believed, to be respected, to be cared about, to be liked and to be dealt with honestly. It is an exciting and exhilarating experience to talk to a prison audience. They are a keen, critical, and merciless group. Their beliefs, ideals and preferences had to be examined and understood (perhaps not agreed with but nevertheless understood). I realized too, it was important to neither approve nor disapprove of why these men were there but that I should first try to comprehend some of the issues and consequences of their behavior.
Because of my official role on the New York State's Arts Council, I was able to establish the first Inmate Art Programs inside the prison system. My involvement put me in touch with a select number of gifted inmates who had developed their art skills after coming to prison. The work of one inmate, James Moore, in particular stood out. Most of his work was good — and some of it very good. (He was also a closet Buddhist.)
James Moore is convinced that the prison experience offers desperately needed challenges to improve one's condition. He was born with clubbed feet, dislocated hips and underwent twenty-three operations to improve this condition before he was sixteen years old. He spent most of these years in casts, braces and on crutches. He remembers "only the loneliness, rejection and always the discomfort in his legs," during those times. When he came to prison he was woefully lacking in coordination — mental and physical — and he had no self-confidence. In order to survive, he had no choice but to change and re- program himself. He became the fastest and most improved student on the inside. He enrolled in college in Auburn in 1978, earned his A.A. two years later. He went on to earn his B.A. and B.S. and then his M.A. and M.B.A. By 1991 he had his Ph.D. in Business Management. This was a first for anyone on the inside. He undertook other challenges to enhance his physical and mental condition: chess, weights, handball and volleyball.
Prior to the Attica riot no books were allowed inside that pertained to Eastern philosophy or religions. While he was there he received a book on yoga (via the underground railroad). When he opened the book, "it was as if a bright light had gone on in my head." He said, "I could not put it down. There were so many benefits — both mental and physical — that helped me quiet my monkey mind, to change my philosophy, my whole outlook on myself and the world around me."
He began to meditate in privacy and in secrecy because it was a violation to practice anything other than Christianity. Yoga was considered "sexually promiscuous." Jim's family was Episcopalian, and he was an acolyte until nineteen years of age. The extensive training and the time-and-energy-consuming commitment to it was too limiting. "It did not satisfy my own curiosity," he said. When the time came to choose between a full-time commitment to the church or a job to support himself, he left the church. It was the book handed to him at Attica, "a bundle of pages, coverless, held together with string, that provided the first missing pieces of the puzzle, answers I so long sought," he told me. He typed the entire text of the book on onion skin paper so he could pass copies around to others for their benefit.
"Soon we had over fifteen inmates on the gallery attempting to do the exercises and meditations. We had no mats and so cardboard, pieces of blanket, and worn-out clothes were used to sit on. The gallery — normally noisy — was quiet as the men all concentrated and struggled with their practice. "We all knew that if we were caught, we would be severely reprimanded. Yet it was very important to us to practice.
"Sitting in meditation requires the right foot on the left thigh, and the left foot on the right thigh, which I was unable to do because of all the surgery done on my feet and legs. And yet, I was born in a lotus position!" He now sits in a dragon position.
The lawsuit which allowed Buddhists to practice was won in 1979. The Senior Chaplain, a Protestant, complained that "he had no money in his current budget with which to help and it would be another year before he would have the monies the group needed." It was at that time that Jim approached me for help. Twenty cushions were needed, as well as meditation books and incense. The inmates built the Butsudan, Tamar, and bell stand. A Mohawk Indian friend, a first-rate seamstress, helped me sew the cushions. My church donated monies for books and materials, in exchange for a promised donation of a painting which they would later use as a fund raiser (Jim provided the painting). After contacting the prison chaplain, he agreed to let the items come in to him that following Monday. And the following week, the monks from the Ithaca Zen Center came in and sat zazen with the inmates.
That happened in December of 1980. Jim remembers the first sitting. "The feeling was so wonderful that I was literally floating on air. There was the fragrance of the incense and the sound of the bells which added to my own personal happiness. I knew I was home! The terrible pain in my legs from sitting in an impossible position, unfamiliar to Westerners, did not matter!" Later, when Jim led a three-day retreat, his feet began to bleed. "It did not matter," he said, "I did not feel any pain, I only felt complete solace and peace."
A visitor and friend, Crystal Forestwarren, who makes yearly pilgrimages to India to be with the Dalai Lama, presented them with a white prayer shawl from His Holiness. She draped it over the hand-made wooden altar. The zendo was visited by Sasaki Roshi of the Rinzai-Ji sect of Zen, as well as Paul Reps, author of Zen Bones – Zen Flesh. Buddhism transcends religion, race, nationality and gender. Jim is convinced that Buddhism can s how a Christian how to be a better Christian. (I also found that to be so!)
"The sittings are only for those that are willing to truly quiet their monkey minds," Jim points out. "But once the practice is learned, it is then possible to sit in the confinement of one's cell, amid all the noise and confusion, and be free!"
After ten years of regular sittings and retreats, it came time for the monks to leave Ithaca. And so — for most — the inmates continue their practice in their cells, or when they walk in the yard. Before Yo-Shin's departure, however, Jim and I approached him and asked that he marry us. We were married in the first Buddhist wedding inside a prison. However, it was not considered legal by the administration. In 1988, lifers were granted permission to legally marry, and we were married — a second time — in August, 1989, in a civil ceremony in the chapel at Auburn prison.
James Moore has been incarcerated for thirty-five years. Few have ever done this in one stretch. "Nearly all the others I knew and started with are either dead, or their whereabouts are unknown," he says. "I ask myself, 'Why am I still here? How have I managed this far when others who seemed more up to the challenge have not?' I know I am a pariah. I know also that Shakyamuni Buddha and the deities have seen to it that what I needed — not what I wanted — but what I needed, was available for me so I could pass all tests and survive karmic attacks. I have to live among men who hate and so I must strive toward not hating in return. The greatest destroyer is the desire to hate. I know that. That is why I am here: to pass that test!"
In his journal he writes: "I, James Robert Moore, also known by such names as Yo-Toku, Shinto, and more recently as Pops, do hereby write this chronicle as a last scream of self preservation." And of his prison experience, he writes: "Human beings are completely and unavoidably influenced by their surroundings, the unique structure in which they live. The structure of a prison and its population, forces a prisoner to conform his conduct to a certain set pattern."
Is there spiritual freedom in the surroundings of a prison, even if one is facing a life sentence? "My experience has been that man indeed has a choice of action, even in terrible conditions of psychic and physical stress," says Jim. He quotes Frankl: "Everything can be taken from a person but one thing, the last of the human freedoms, to choose one's attitude in any given set of circumstances, to choose one's own way."
And so Jim writes, "An inmate may retain human dignity even in a prison, bearing sufferings as a genuine inner-achievement. It is this spiritual freedom that cannot be taken away that gives or makes life meaningful and purposeful."
"Most prisoners will agree that the most depressing influence of all is not to know how long one's term of imprisonment will be. A prisoner with a life sentence is unable to aim at an ultimate goal in life. He has no future. Signs of decay set in. Life is uncertain and you are thinking that the worst is yet to come, when in fact it's already over! Most vegetate while a few turn life into an inner triumph. Nietzche wrote because he understood that 'that which does not kill me, makes me stronger.'"
Jim writes, "Sufferings can become achievement and accomplishment. One can derive from guilt the opportunity to change oneself for the better and develop an incentive to act responsibly. . . . I did not understand why I should suffer so severely, in so many ways, when I was young. I did not begin to understand until after coming to prison. Without this suffering I would have never experienced growth. I realized this soon after I came into the prison system. I told my service unit counselor that 'I realized I couldn't go any lower unless I died and I had been denied that privilege.' (The death penalty was abolished in New York State in 1963 which was the year Jim was sentenced.) "And so," he writes, "since I had not been allowed the pleasure of death, there was only one way, and that was up."
And so, he has done what he needed to do. By going within, he has discovered who he really is. James Moore has never denied his crime. He does not deny the intense pain he caused for others, and the most intense of pain, the hell he created for himself. It is precisely because the inmate has taken responsibility for all of this as his own that he is now changed. All indications are that he has succeeded in rehabilitating himself within a corrections system that most will agree is not conducive to such human growth. He has become a symbol of hope for many of the inmates, many corrections workers and administrators, and indeed, those who have the ability to truly see who he has become.
"The real miracle is when men who have been treated for many years like beasts persist in retaining their manhood," said Thomas Mott Osborne, State Legislator in May, 1929. (Mr Osborne was instrumental in introducing legislation to abolish capital punishment in New York State.)
Shortly after I, Joyce Smith-Moore, moved to California in 1989, I learned about Land of Medicine Buddha. I will never forget my reaction to seeing the statue of my patron saint — Saint Francis of Assisi — on the terraced garden in front of where I parked my car, the day I came to Land of Medicine Buddha for the first time. Signs are indicators of importance and meaning to me and so I knew I needed to investigate Land of Medicine Buddha. And I soon realized that I had found my home, and so I made a commitment in the spring of 1993 to help. It is Lama Zopa Rinpoche's vision that motivates both Jim and me. Rinpoche's letter welcoming Jim — upon his release — to the Land has been a most profound gift to both of us. Jim continues to make his practice even stronger. He is grateful that Lama Zopa Rinpoche sent his book, along with that letter. Jim knows that he's at last found a teacher. The words in the book revealed some of the answers that Jim had been searching for. "I have only deep respect for Lama Zopa Rinpoche," Jim writes, "he provides me with the directions so that I can climb the foothills that surround the mountain that this miserable sack of putrification must surmount."
As for me? My eyes were opened as a result of the prison work experience. It has enabled me to see that some inmates come to love and value life more in prison than when they were free. It is truly amazing — an almost impossible thing to believe possible — but it is only through the experience of working with inmates that one is able to perceive the wonderful qualities in these people. The Bible says: "There are none so blind as those who refuse to see." I understand now what that passage means.
The blessing for me that has come is the realization that it is possible to find a diamond in a dung pile. I found one!