News/Media

*If a menu item has a submenu clicking once will expand the menu clicking twice will open the page.

Study & Practice

*If a menu item has a submenu clicking once will expand the menu clicking twice will open the page.

Projects

*If a menu item has a submenu clicking once will expand the menu clicking twice will open the page.

FPMT

Living in morality is one fundamental spiritual practice that is a very important source of happiness for you and for all living beings. This is also one of the best contributions that you can give to this world, for world peace.

Lama Zopa Rinpoche

*If a menu item has a submenu clicking once will expand the menu clicking twice will open the page.

Shop

The Foundation Store is FPMT's online shop and features a vast selection of Buddhist study and practice materials written or recommended by our lineage gurus. These items include homestudy programs, prayers and practices in PDF or eBook format, materials for children, and other resources to support practitioners.

Items displayed in the shop are made available for Dharma practice and educational purposes, and never for the purpose of profiting from their sale. Please read FPMT Foundation Store Policy Regarding Dharma Items for more information.
by Adéle Hulse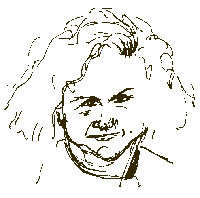 We found a baby blackbird in the garden – cold and stiff, then an eye moved. Hair-dryer, hot water bottles, porridge and honey water as it stretched and slept its way through to shouting for breakfast at dawn.
Everyone had advice: "You have to give it live worms!" "No, no!" "You could collect drowned ones after the rain and freeze them. Or chop up squashed snails. Then you have to scratch up bugs with them so they know how to feed themselves." "No, no!"
Pure as the driven snow, I gave it a Million Mani pill and cheated, pushing butcher's best diet mince down its yawning yellow face many times a day. Our kelpie dog became obsessed – front toes propped rigid at the table for an hour, ears pricked, eyes hypnotic, occasional gulps. Not a good look.
Every morning I expected it to be dead, this fluffy wild baby, but there it was, ready for more. I took an hour off every day to sit with it in the garden, weeding. Soon it was about my hands, tail feathers growing, pecking at the armadillo backs of slaters in shock. After eating comes flying. A friend taught many baby magpies by setting them on the rotary clothes-line and giving it a good whirl. Wheee!
I have never kept a caged bird before. Gosh they're dirty aren't they – where on earth did we get the expression: "Don't shit in your own nest – not from birds. And of course that brings a billion insects and there you are, scratching and ready to compete with your siblings to the death for the last scrap of food. And still some people say they want to be reborn as birds.
What about the slaters: how the mind turns to congratulate the bird and away from coronial enquiry as to the state of the slater, mashed, sliced, a few legs still waving. Only mad people and some small boys love slaters, individually and with passion. But pretty, hopping, singing birds are welcome little beasts – fur and feathers will always win over scales, big bright eyes over antennae, singing over stinking, warm over cold and red blood over nameless ooze.
Speciesism, purified by the unforgettable meditator who sliced a steak from his own calf muscle and placed upon it with the tip of his moist tongue every maggot from an abandoned dog's open wound then Boom! The dog turned into Maitreya Buddha.
At Kopan it was well known that Lama Zopa Rinpoche kept families of mice nestled amongst his clothes, feeding them the meals he barely touched himself. Marching ants took priority and the hallmark of Rinpoche's walk is that constant laser scan of the footpath. Yet Lama Yeshe had the ground underneath the old meditation tent sprayed for fleas before courses, because people would be so distracted they wouldn't hear a thing. Once the non-Buddhist wife of a new student asked Lama if she could kill the two cockroaches in her house which her husband wanted to live forever. "Use your own wisdom, dear," said Lama. The husband insisted this meant to leave them alone. Two weeks later the place was so infested they had it fumigated.
How I enjoy the bird – delicious to spend an hour in the garden together, dog locked inside, open sky, bird noise all around like a little newspaper for it. Several beds get nicely weeded while my friend stabbed and murdered.
Then one day its legs collapsed. I rushed to an expert who blamed the wrong diet – fat-free lamb's heart is best and a vitamin gel. This lady runs her house as a rescue service, so I left it there, in better hands than mine. Back home I stared at the beds we weeded together and miss that fragile hop.
It's infantilism, regression, avoidance and game-playing this sweet devotion I conjure for acceptable small animals – the measure is the sweet devotion I offer my own species. I confess, like Bertrand Russell, that my best efforts are directed to those furthest from me, like refugees or service organizations. The more personal the relationship, the more unsweet I become, like a spider eating her mate. It makes me long for retreat somewhere remote to scrape away the vicious habits of at least one lifetime.
Maybe I should visualize all my enemies as pretty little birds begging for fat-free heart and a dry bed and see if I feel any kinder. Or better, I'm the one with the shitty bed and the big yellow face and they're feeding me fat-free heart, picking me up in their huge warm hands, saving my life.
Batter my arrogance by tasting the utter dependence of being nothing more than a hot beating heart and hunger in the care of people looking after me as well as they can – and unlocking a frozen well of gratitude.