News/Media

*If a menu item has a submenu clicking once will expand the menu clicking twice will open the page.

Study & Practice

*If a menu item has a submenu clicking once will expand the menu clicking twice will open the page.

Projects

*If a menu item has a submenu clicking once will expand the menu clicking twice will open the page.

FPMT

Every second of this human life is more precious than skies of wish-granting jewels.

Lama Zopa Rinpoche

*If a menu item has a submenu clicking once will expand the menu clicking twice will open the page.

Shop

The Foundation Store is FPMT's online shop and features a vast selection of Buddhist study and practice materials written or recommended by our lineage gurus. These items include homestudy programs, prayers and practices in PDF or eBook format, materials for children, and other resources to support practitioners.

Items displayed in the shop are made available for Dharma practice and educational purposes, and never for the purpose of profiting from their sale. Please read FPMT Foundation Store Policy Regarding Dharma Items for more information.
Each Faith Enhances the Other
December 2007 / January 2008
ON FAITH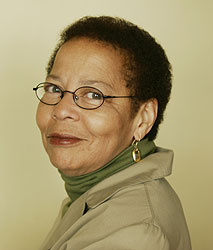 Professor Jan Willis, one of the earliest American scholar-practitioners of Tibetan Buddhism, was recruited by the Washington Post and Newsweek for a blog entitled On Faith. Other panelists include Archbishop Desmond Tutu, Elaine Pagels, Elie Wiesel – and His Holiness the Dalai Lama. Here is Professor Willis' expanded response to the question, "Can a Christian, Muslim, or Jew embrace Eastern spiritual practices – yoga or Buddhist meditation, for example – and remain true to the laws of the God of Abraham?"
The question strikes me as being, at its conclusion, overly heavy-handed – "true to the laws of the God of Abraham"!
If the question were simply worded – "Can a Christian, Muslim, or Jew embrace Eastern spiritual practices … and remain true to their respective religious traditions?"– I could answer simply, "Why, yes, certainly!"
Plenty of Christians and Jews have embraced or, at least, employed Eastern spiritual practices, and these latter practices have enhanced the experience of their own personal faith traditions, not upset, or debased, or distorted them.
The overall health benefits of yoga are well known. Buddhist meditative exercises, I believe, can help one to better experience and put into practice certain principles and virtues whether they be Christian, Muslim, or Jewish.
The contemplative and activist, Thomas Merton, knew this, and it is confirmed in his Asian Journals. Sylvia Boorstein, whose book That's Funny, You Don't Look Buddhist: On Being a Faithful Jew and a Passionate Buddhist, traces her spiritual journey from Judaism to Buddhism and back again to a stronger Judaism, knows it.
And the Dalai Lama often advises that people of all faiths should feel free to use Buddhist meditative techniques without leaving their own traditions. In other words, Buddhist meditation has the potential to enhance one's spiritual practice whatever that central practice is.
There is a fairly long-standing Christian-Buddhist dialogue. One of its representatives, Reuben Habito, author of Living Zen, Loving God, has been called "an authentic practitioner of both Christianity and Zen." Born in the Philippines, Habito studied as a Jesuit priest in Japan and then trained under a renowned Zen master. His book, while aimed at Christians, discusses the many commonalities he sees between the two religions, and suggests that his Zen practice helped him to expand his experience of Christ.
Vietnamese Buddhist teacher, Thich Nhat Hanh, has counseled that we "ought not to be idolatrous about or bound to any doctrine, theory, or ideology, even Buddhist ones. All systems of thought are guiding means; they are not absolute truth."
And, again, the current Dalai Lama has said in Many Ways to Nirvana: Reflections and Advice on Right Living, that "a sense of caring, commitment, discipline, oneness with humanity – these are very relevant in today's world."
I call this secular ethics, and this is the first level to counter negative emotions. The second level in this connection is taught by all major religious traditions, whether Christian or Muslim or Jewish or Hindu. They all carry the message of love, compassion, forgiveness, tolerance, contentment, and discipline.
Rather than use this On Faith forum about religious dialogue as fuel for political arguments or conflicts, wouldn't it be better to use it to discuss our common spiritual ground?
It seems to me that we have come full circle. We began this blogging project wanting to instigate and encourage dialogue among different voices and faith communities. Many of the commentators on those blogs have been angry ones, unwilling actually to engage in dialogue and seemingly unable to hear another side/view. Were all parties listeners as well as negative debaters and cynics (though there were a number of hopeful and helpful responses to be sure) we might have accomplished so much more.
If none of what I have said above moves you, we might consider this: a young African American woman once told me that she thought of Christian prayer as "asking something of/from God" while she could see that Buddhist meditation offered "the means to hear His answer." Makes good sense to me.
Janice Willis is Professor of Religion at Wesleyan University. She has published numerous essays and articles on Buddhist meditation, hagiography, women and Buddhism, and Buddhism and race. She is the author of Dreaming Me: An African American Woman's Spiritual Journey (2001). Willis also is the author of The Diamond Light: An Introduction to Tibetan Buddhist Meditation (1972), On Knowing Reality: The Tattvartha Chapter of Asanga's Bodhisattvabhumi (1979), Enlightened Beings: Life Stories from the Ganden Oral Tradition (1995); and the editor of Feminine Ground: Essays on Women and Tibet (1989). She has studied with Tibetan Buddhists in India, Nepal, Switzerland, and the U.S. for four decades, and has taught courses in Buddhism for thirty-two years. In its May 2007 issue, Ebony Magazine named Jan Willis one of its "Power 150," that is, one of America's "most influential African Americans." The magazine cited Willis for her work in Buddhist Studies.