News/Media

*If a menu item has a submenu clicking once will expand the menu clicking twice will open the page.

Study & Practice

*If a menu item has a submenu clicking once will expand the menu clicking twice will open the page.

Projects

*If a menu item has a submenu clicking once will expand the menu clicking twice will open the page.

FPMT

From the Buddhist point of view, attachment for something means that it's very difficult for us to separate from it. We have a very strong attachment – strong like iron – for the things we think of as being very good. We need to learn to be flexible.

Lama Thubten Yeshe

*If a menu item has a submenu clicking once will expand the menu clicking twice will open the page.

Shop

The Foundation Store is FPMT's online shop and features a vast selection of Buddhist study and practice materials written or recommended by our lineage gurus. These items include homestudy programs, prayers and practices in PDF or eBook format, materials for children, and other resources to support practitioners.

Items displayed in the shop are made available for Dharma practice and educational purposes, and never for the purpose of profiting from their sale. Please read FPMT Foundation Store Policy Regarding Dharma Items for more information.
Competition or Compassion?
Competition or Compassion?
by Sander Tideman
"The practice of compassion is not just a symptom of unrealistic idealism but the most effective way to pursue the interests of others as well as our own. The more we — as a nation, a group or as individuals — depend on others, the more it is our own interest to ensure their well-being."
His Holiness the Dalai Lama
Stock market listings, multinational mergers and acquisitions make up the economic headlines of today. Since the demise of communism and the promising advent of the New Economy, no one seems to question the use of competition in our economies. How do we reconcile this with the need for more compassion? Compassion and competition seem mutually exclusive.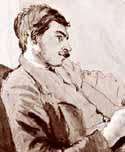 As a Buddhist practitioner with an active career in business, I would like to reflect on questions that we usually ignore or simply refute as irrelevant, but which nonetheless remain unresolved, with often painful effects in both our personal lives and in society at large.
We usually confine our spiritual interest to the private realm of family, close friends or religious circles. We do not readily disclose our respect for moral or religiously inspired values to colleagues at work or in the market place, as if we assumed that the two realms are intrinsically separate or even contradictory.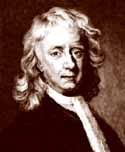 Indeed, contemporary society treats issues of religion, spirituality and morality as primarily private matters, only devoting time to these in moments of crisis or as a matter of courtesy to those who face an unexpected loss or problem. It seems that we have all agreed that in the real world — where it is always "business as usual" — other norms prevail which tell us that we can only achieve happiness on the basis of material wealth and security. We fear that delving into questions of spirituality or philosophy distracts us from reality, absorbs valuable time (for "time is money"), and make us vulnerable as a social outcast — all liabilities in our quest for financial security.

We have come to see the only real world as a non-personal world "out there," from which, at best, we should extract gains and, at worst, we should be protected against as much as we can. We have given this material world a sense of absoluteness: although some of us with money, connections or luck may be able to manipulate it marginally, we generally do not feel we can change it as an individual. This has left many of us feeling like powerless victims, at the mercy of forces beyond our control.
This was at least my mental state when I was traveling to India in 1982. Shortly before graduating from law school, I spent a long summer holiday among Tibetan refugees in the Himalayas. These people had lost everything — country, home, family and often their good health — yet they remained remarkably optimistic and happy. Their ability to remain content and survive in spite of extreme conditions of hardship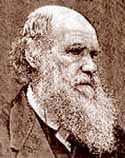 was — to say the least — impressive in comparison to my own inability to be happy in conditions of wealth. I attributed their ability to some Asian magic and developed romantic ideas about the wisdom of the East and Buddhism in particular.
During my stay in Dharamsala — the seat of the Tibetan community in exile — I was granted an audience with His Holiness the Dalai Lama. When I expressed my romantic feelings about Eastern wisdom, His Holiness was quick to unmask them as misguided feelings of depression with my own society: "There is nothing an Easterner has that a Westerner does not have. Both desire to be happy and try to avoid suffering. The main source of happiness is internal, spiritual. Spiritual traditions, both Eastern and Western, in essence do not have any other purpose than to help people discover and cultivate this internal source of happiness. People in your society are longing for happiness just as they do here. In fact, it is much easier for you to find happiness within your own cultural context than to come and live here."

His remarks helped me to gain a sense of direction in my own society and opened my eyes to the common basis of all world religions, values such as compassion, tolerance and forgiveness. I realized that these values are not — as I had come to see them — mere abstract rules imposed by religious authority mainly interested in preserving status quo, but rather a means to develop happiness both at the level of society and the individual. As the Dalai Lama had said: "Since everything is interconnected, virtue is that which brings benefit to oneself and others. Compassion is enlightened self-interest."2
This article can be read in its entirety in Mandala
The full proceedings of the forum in Amsterdam are printed in Enterprise and Development in the 21st Century; Compassion or Competition, published by the Dalai Lama Visit Foundation, PO Box 10047, 1001 EA Amsterdam, the Netherlands.