News/Media

*If a menu item has a submenu clicking once will expand the menu clicking twice will open the page.

Study & Practice

*If a menu item has a submenu clicking once will expand the menu clicking twice will open the page.

Projects

*If a menu item has a submenu clicking once will expand the menu clicking twice will open the page.

FPMT

Actions that give harm to other sentient beings aren't those of a bodhisattva. In Buddhism, there's no such thing as a holy war. You have to understand this. It's impossible to equalize everybody on earth through force.

Lama Thubten Yeshe

*If a menu item has a submenu clicking once will expand the menu clicking twice will open the page.

Shop

The Foundation Store is FPMT's online shop and features a vast selection of Buddhist study and practice materials written or recommended by our lineage gurus. These items include homestudy programs, prayers and practices in PDF or eBook format, materials for children, and other resources to support practitioners.

Items displayed in the shop are made available for Dharma practice and educational purposes, and never for the purpose of profiting from their sale. Please read FPMT Foundation Store Policy Regarding Dharma Items for more information.
The Means of Taking the Buddha as the Objective Support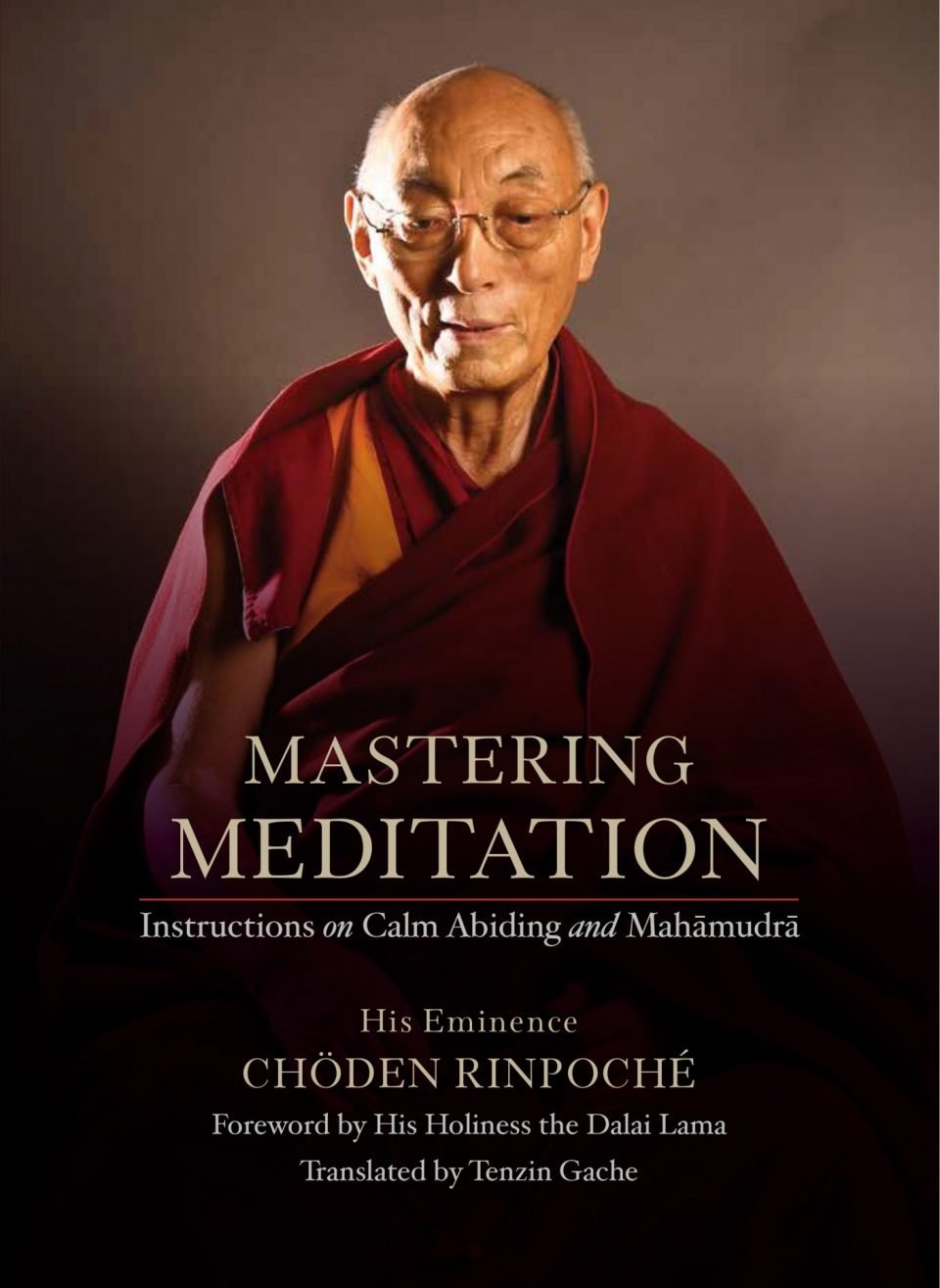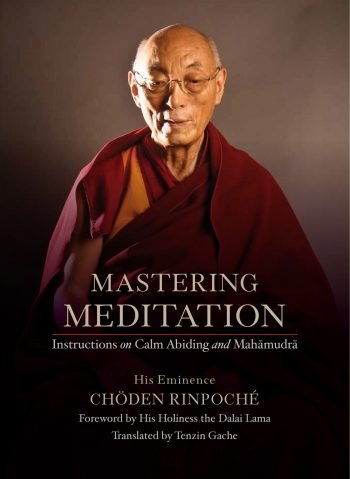 His Eminence Choden Rinpoche was born in eastern Tibet in 1930. From a young age he showed great aptitude for Dharma study. "At age six, he met Phabongkha Rinpoche, whom he took as his main teacher and from whom he took ordination as a novice monk," translator Ven. Tenzin Gache writes in the biography of Rinpoche's book Mastering Meditation: Instructions on Calm Abiding and Mahāmudrā, published in June 2020.
At age 15, His Eminence Choden Rinpoche entered Sera Je Monastery in Lhasa, where he excelled at his studies. Rinpoche was one of two Sera Je scholars chosen to debate His Holiness the Dalai Lama during His Holiness's geshe examinations, which took place just before the Tibetan uprising of March 1959. Rinpoche remained in Tibet, where he mostly lived the life of a hidden meditator, until 1985. Rinpoche then returned to Sera Je Monastery, reestablished in South India, and served as a philosophical debate instructor.
In 1998, at the request of His Holiness the Dalai Lama and Lama Zopa Rinpoche, His Eminence Choden Rinpoche began traveling to teach Western and East Asian students in their home countries, including many FPMT students. He spent much of the following fifteen years touring the world, offering teachings. Rinpoche was diagnosed with advanced stomach cancer in 2014 and died in 2015 at his labrang at Sera Je Monastery in India.
Ven. Tenzin Gache, one of Rinpoche's Western students, translated Rinpoche's recent book and wrote the preface to the excerpt from it that follows.
---
Mastering Meditation: Instruction and Inspiration from His Eminence Choden Rinpoche
By Ven. Tenzin Gache
Kyabje Choden Rinpoche's new book, Mastering Meditation: Instructions on Calm Abiding and Mahamudra compiles his teachings on the latter two of the three higher trainings of ethical discipline, concentration, and wisdom, which together comprise the fourth noble truth, the truth of the path which leads to the cessation of suffering. As His Holiness the Dalai Lama describes in the foreword:
Meditation practice is essential for the development of spiritual qualities such as loving-kindness, compassion, and wisdom to reach their fullest potential. Without training our mind through meditation, our mind wanders and our ability to focus and apply our mind in a disciplined manner remains weak.
There are two broad categories of meditation practice, one belonging to calm abiding (shamatha) that focuses on training attention, stability, and awareness, and the other belonging to special insight (vipashyana), which is focused on cultivating insight through analysis. The purpose of achieving calm abiding is not just for the sake of gaining higher levels of concentration. Rather it is to serve as the basis for achieving special insight realizing emptiness through which afflictive emotions can be removed completely. Mahamudra is a highly advanced form of practice of special insight, and the transmission of its instruction exists also in the Gelug Tradition.
Having spent twenty years in solitary retreat cultivating these practices to the highest degree, Rinpoche was eminently qualified to give clear, detailed instructions.
Readers might also be encouraged to know that Rinpoche was a master of transforming challenging outer circumstances into an opportunity for intensive practice. His twenty years in retreat were not spent in the comfort of a monastery with attendants and sponsors; rather he lived in hiding in a small unlit dugout concealed beneath a house in Lhasa. For all these years he did not leave the room and subsisted on meager portions of food. (For more details, see "The Life of a Hidden Meditator," Mandala, July-August 2000, as well as my biography in the appendix of this book.)
Sometimes we might convince ourselves that conditions were easier in the past, and thereby in the busy modern world we cannot achieve the extraordinary realizations of past masters. But as we will see if we look closely, even circumstances like the world crisis we are presently experiencing, and the uncertainty that accompanies it, were commonplace in past times, and our predecessors in the Buddhist heritage learned to make the best of uncertainty and hardship.
As long as we remain in cyclic existence, under the sway of karma and affliction, we cannot find a stable and safe situation. If instead we apply ourselves with sincerity and zeal sustained over a long time, we too can experience the results that Rinpoche did, discovering true stability and solace within.
The excerpt available to Mandala readers online comes from the first part of the book—on calm abiding—and exemplifies the meticulous precision of Rinpoche's teaching style. We can see that meditation is not a vague or spaced out state but an exacting science of mind.
Here Rinpoche touches on the topics of developing a factor of stability, visualizing an object to ground the mind, the importance of gaining a broad understanding of Buddhist philosophy and practice and not relying merely on pith instructions, and the importance of sustained effort.
In describing the importance of preparatory practices, Rinpoche also implicitly conveys the importance of engaging in these practices on a firm foundation of ethical discipline, correct reliance on a virtuous friend, accumulation of merit, and repeated familiarization with the stages of the path. Without such a foundation, simply trying to achieve calm abiding in isolation will be unsuccessful at best, and could even lead to discouragement or mental imbalance. Rinpoche explains these points in detail elsewhere in the book.
In the second part of the book, Rinpoche explains how to use calm abiding to meditate on the ultimate nature of the mind, and also how to practice "mantra system mahamudra," which utilizes deep, blissful levels of consciousness to enhance this meditation.
---
The Means of Taking the Buddha as the Objective Support
By His Eminence Choden Rinpoche
Generally speaking, we can take anything as an objective support and, through practice, actualize calm abiding, but for us Buddhists it is more meaningful when actualizing calm abiding if we can take as a support the holy body of a buddha, the holy body of our teacher Śākyamuni, or the holy body of our yidam deity and practice with that. In addition to actualizing calm abiding, if we rely on the Buddha as our object, we will remember the Buddha and so forth. In light of such a significant difference, we take the holy body of the Buddha as an objective support and achieve calm abiding.
When actualizing calm abiding, if we keep changing from one object to another, we will not succeed, so whatever object we take from the start, we should focus on that very one and actualize calm abiding. When taking the holy body of our teacher Buddha as the objective support, if when our lama describes it to us we can ascertain his holy body with a golden hue, endowed with a crown protrusion, with his right hand pressing the earth and his left displaying the mudrā of equipoise, and with the three monastic robes[i] adorning his holy body, and if such a complete form can appear to our mind, that will do. Otherwise, we can take a good look at a picture or relief carving of the holy body and bring it to mind. Even just before the time of meditating, it is permissible to observe that very representation and meditate.[ii]
Regarding the preparations: when we first practice to actualize calm abiding, we practice the complete six preparatory practices.[iii] Then, having withdrawn the preparatory-practice merit field,[iv] we imagine that it dissolves into the lama Thupwang[v] at our crown. If we mentally shrink the holy body of the lama Thupwang and take that as our objective support, a firm stability factor of mind will arise, so we reduce the size of the lama Thupwang at our crown to a mere finger width. If that mere finger width is too high in front of us, excitement will arise, and if it is too low, laxity will arise, so imagine it in the space in front at the level of one's navel[vi] and meditate. Take as an objective support an image that is merely half the length of a thumb. When observing this object, at the beginning we won't be able to cause a clear image with complete facial features and hands to appear. Since at first we need an objective support for the mind to abide on beyond just remembering the appearance of Śākyamuni's golden-hued holy body as our object, if we try to cause all the features like hands, feet, eyes, and so forth to appear, there is a danger that we will lose the object. If we lose the objective support, we won't achieve calm abiding, so it's very important not to lose it. As for the objective support, we need something obstructive to ground the mind, so if we find just that, we can be content with it. Even if at first all the parts of the holy body, such as head, hands, feet, and so forth, do not individually appear to the mind—and whether the color of the holy body of our teacher Buddha is clear or not—if something like an upright yellow form appears, we can be satisfied and observe just that. We need to hold it in mind with a firm mode of apprehension and an intense awareness, without our mind being distracted to various other objects.
Furthermore, while observing just that object that we first observed, we need to meditate with a firm mode of apprehension, without being distracted toward other objects. Since the holy body of the Buddha on which we are meditating is of a golden hue, we think, "I must meditate on a golden holy body," and if other colors like blue and so forth appear, it is inappropriate to follow after them.
As for the size, in the beginning, we should meditate on the body merely the size of half the length of a thumb and shouldn't try to cause a larger one to appear. If an object that grounds the mind arises, if we go beyond just observing that and first check "Is it appearing clearly?" that will harm our factor of stability, so in the beginning we can be content with merely that grounding appearance. Later, if we get a slight factor of stability toward the object, it is good if we can slowly imagine in succession the hands, feet, wheel marks on the palms and soles, face, hair tuft on the forebrow, and so forth and gradually clarify the appearance. If we achieve calm abiding in this way, as described in the great texts, on the basis of that we will be able to advance to the higher and higher paths. In the past some people, relying on so-called "pith advice" that does not accord with the great texts, have said, "Don't engage in any conceptual thought at all. Don't direct the mind anywhere. Relax and abide: that is calm abiding. That is meditative stabilization." Even today, there are those who say such things. It is our own fault if we don't understand this important point. We need to practice and actualize calm abiding as it is described in the great texts.
When actually tending to the object we use to achieve calm abiding and staying in a fully qualified abode for actualizing calm abiding, first we need to do the six preparatory practices such as cleaning the place, arranging a representation of the Buddha's holy body, speech, and mind, and so forth. Generally speaking, whether we are meditating on calm abiding or engaging in some other practice, initially it is very important to prepare well by means of these six preparatory practices. Preceded by a good preparation, the actual session will also go well. However poorly the preparation is done, to that same degree the actual session will go poorly.
Having done the six preparatory practices, withdraw the merit field. Having withdrawn the merit field, imagine that guru Śākyamuni Buddha comes to the crown of your head. Make the request to him: "Please bless me, in general, to cleanse and purify all wrongdoing and obscurations and to quickly achieve the state of a guru buddha. In particular, please bless me to generate easily the realization of calm abiding." Through our requesting in this way, from the holy body of the guru will flow a stream of nectar-light rays, which enter into your crown, cleansing and purifying all wrongdoing and obscurations that create hindrances to actualizing calm abiding. Imagine that you are blessed to achieve quickly the realization of calm abiding.
There are non-Buddhists who, for an object of calm abiding, take "stones and sticks"—small rocks and small twigs—and actualize calm abiding. Mainly, calm abiding arises more easily if one observes the object with which one has the greatest familiarity. However, if we observe the holy body of the Buddha, while abiding in calm abiding we will accumulate merit and cleanse obscurations. We will be reminded of a special objective basis of prostration and offering. The great difference from merely observing stones and sticks is that, by observing the holy body of the Buddha, we will remember the Buddha, and on the way we will easily accumulate vast stores of merit and virtue, will be reminded of the objects of refuge and field of merit, and so forth.
Where to Meditate on the Objective Support
Imagine that, because you have made requests to the guru Śākyamuni at your crown, a mere half-thumb-sized replica of his holy body separates from his heart and comes to rest in front of the space between your eyebrows or at the level of your navel. If you place it in front of your navel, a firm factor of stability will arise, and if you place it in front of your eyebrows, it is good for the factor of clarity. Imagine in the space of your mind whatever aspect of observation, with its various characteristics and so forth, on which your lama has clearly instructed you.
When meditating, place in the space in front of your navel the holy body of the Buddha, the size of a mere half a thumb, that has separated from the heart of guru victor Śākyamuni at your crown. By placing your mind single-pointedly on that, you must actualize the factor of stability. It is important to secure to that object a tight manner of apprehension that does not wander to other objects. If from the very first session you make the duration especially long, laxity and excitement will arrive and you will lose the object, so at first it is best to practice in short sessions. If we break during a period of the session when the factor of stability, an intense factor of clarity, and so forth are going well, afterward we will think, "It will go well again next time," and will want to engage in concentration again. If instead we hold out hope for a clear object right away and make the session very long, after a while we will lose the object we are trying to sustain, and we will become exhausted. Thus we won't want to engage in the practice again. So at first, we are better off not mainly focusing on trying to attain a tight mode of apprehension and clear object of observation but rather making many short sessions. Later, when we do get a firm factor of stability to the object, we can lengthen the session and focus on trying to get an intense factor of clarity. However, whenever a factor of stability arises, we must be cautious about laxity, and whenever a factor of clarity arises, we must be cautious about excitement. Furthermore, when the state of mind gets especially low, there is a danger of laxity, and when it gets especially high, there is danger of excitement. A yogi has to infer these things mainly from his or her own experience; others' words cannot describe it exactly as it is.
When observing an object in that way and actually practicing to achieve calm abiding, if one meditates uninterruptedly—not taking breaks except to sleep, eat, and use the bathroom—calm abiding will quickly arise. For example, there is a kind of stick that, if we keep rubbing two of them together, we will get fire. If we keep taking break after break in rubbing, they will become cold and we won't get fire, but if we rub without break until fire arises, soon the fire will blaze. Likewise when we meditate on calm abiding, it is said that if we place our mind just on that object we have chosen and meditate without break for a day, a month, or a year, as long as the collections of causes for calm abiding are complete, we will achieve it in six months [at minimum].[vii]
As for "forgetting the objective support" or "forgetting the instructions": if we lose recollection of the objective support and can't hold it in mind, this is called "forgetting the instructions." As an antidote to that, we need strong recollection; we need to rely on a forceful recollection that can hold the objective support immediately[viii] without losing it. Some people naturally have stable recollection and introspection and do not forget things. Others are forgetful and immediately forget things. Therefore, it is important to rely on recollection and introspection without forgetting. For somebody with unstable recollection, it is difficult to achieve calm abiding, while for somebody with stable recollection, it is easier.
---
END NOTES
[i] Fully ordained monks and nuns carry three robes with them at all times: the lower robe (Skt. nivāsana; Tib. sham thabs) and the two upper robes (Skt. cīvara and saṃghāṭi; Tib. chos gos and snam sbyar). The Buddha also allowed his monastic followers to carry certain requisites, like a begging bowl and water filter.
[ii] Gen Namgyal Chöphel clarifies this point: at the start of the meditation session one looks at the image and then holds it in mind during meditation. One should not actually look at the image with one's eyes during the meditation session.
[iii] The "six preparatory practices" to complete before meditation are as follows:
Cleaning the place and arranging representations of the Buddha's body, speech, and mind (that is, an image, a text, and a stūpa or vajra and bell). This is said to have five benefits: (1) clarifying one's mind, (2) clarifying others' minds, (3) giving joy to the minds of the gods, (4) accumulating roots of virtue to be beautiful [in future lives], and (5) establishing that, at the dissolution of the body, one will achieve high status in happy migrations as a god.
Arranging offerings that were achieved through right livelihood.
Sitting comfortably in the sevenfold posture of Vairocana, and from the space of a special virtuous mind, going for refuge, generating bodhichitta, and so forth.
Visualizing the merit field.
Performing the seven-limbed prayer along with a maṇḍala offering for the purpose of accumulating merit and purifying negativities.
Making requests in line with the traditional instructions and definitely mixing one's continuum [with the lineage and one's teacher].
(Source: Samdrup, Sgom sde tshig mdzod chen mo, vol. 3.) For a clear English language presentation of these practices, see Chos-'byor 2001.
[iv] This assembly of lineage lamas and meditational deities is visualized in the context of the Lama Chöpa practice. For an excellent guide to the figures in this merit field, see Pabongka Rinpoche 1990–2001, part 1, appendix B.
[v] Tib. thub dbang; Skt. munīndra; literally "powerfully able one." This is an epithet for Śākyamuni Buddha. It takes the muni ("capable one" or "sage") from his name and affixes an emphatic to distinguish him from ordinary sages.
[vi] One should not visualize the Buddha immediately in front of one's navel, but a foot or two in front. Rinpoché has said elsewhere:
The reason for placing the objective support in the space in front of your navel is that it is easier to dispel laxity and excitement. However small you can visualize the objective support, it is said that to that degree your factor of stability will be stronger.
If you have a problem of being unable to visualize it that small, you should make it the size of a mere finger, or merely half the length of a thumb. At first it won't come clearly. If at first you think of the holy body of the Buddha as the size of merely half the length of a thumb, then if after that the image gets bigger or smaller, or if other colors appear to your mind, you shouldn't follow those changes . . . Even if he appears clearly with all the [thirty-two] marks and eighty signs, still you shouldn't follow that. Once you get a good factor of stability, you can clarify the image and meditate on that. (Chöden Rinpoché 2018, 100–101).
Visualizing him at the navel level is one possibility, but depending on one's disposition, it might be better to visualize him at the level of one's forehead or the tip of the nose. One's personal teacher should advise the most suitable practice.
[vii] Those of sharpest faculties who apply strong effort can achieve calm abiding in six months. For most people it takes longer—often several years. Rinpoché has said elsewhere: If you assemble such a collection of causes, it is even possible to be able to actualize calm abiding alone in six months. In the past there were some practitioners who achieved it in six months, and even in recent times there are those who claim to have done so. Then there are those who practice for seven years and can't actualize it, and those who are able to get to the sixth mental settling but say that are unable to move to the seventh. Among those, it is possible that some of them didn't assemble all the causes, or that they assembled them at first but in the meantime they degenerated. I think it could be on account of that. (Chöden Rinpoché 2018, 92.)
[viii] Tib. thur re. Gen Namgyal Chöphel explains that in this context, "immediate" implies that the object appears as though it were "right in front of you, right now," as opposed to being simply something you are abstractly thinking about.
---
Excerpted from Mastering Meditation: Instructions on Calm Abiding and Mahāmudrā by His Eminence Chöden Rinpoché, translated by Ven. Tenzin Gache. Copyright 2020 Awakening Vajra International. Reprinted by permission of Wisdom Publications, wisdomexperience.org.
Ven. Tenzin Gache (Brian Roiter) grew up in the Boston area of the United States. He was ordained by His Holiness the Dalai Lama in 2005 and began studying at Sera Je Monastary in 2006. He is slightly over halfway through the long course of study for the degree of geshe and aspires to attend the six-year round of Gelug examinations to qualify for the degree of lharampa.