by B. Alan Wallace
I was twenty when I first encountered Tibetan Buddhism, and it gave me my first hope that I could find the sense of meaning and fulfillment that I had been seeking until then in vain. It was a simple kind of emptiness I had been feeling. The mundane pursuits of material and professional success, respect, marriage, family, and even social activism all appeared — on their own — barren and empty. I had no clear idea of what I was seeking. I just knew I hadn't found it. But when I stumbled across Evans-Wentz's The Tibetan Book of the Great Liberation while hitchhiking around Europe, lights went on. Here, I thought, was a tradition of knowledge and experiential insight and transformation that held great promise. And I knew I had to pursue this further, at whatever cost was necessary.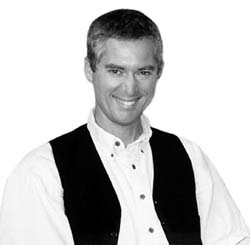 Like all other sentient beings, I yearn for happiness and freedom from suffering, and so often I have regarded other people, things, and events as the source of my joys and sorrows. But the teachings on emptiness reveal that nothing outside is a true source of either happiness or pain. Situations are not intrinsically adverse or felicitous. They are as we designate them. Within certain constraints, we are free to choose our own realities. Even when other people's harmful behavior seems to be the cause of my distress, upon examination, it becomes clear that they are not acting as free agents. They, like myself, are acting on occasion under the influence of their own mental afflictions. But they are not those afflictions. My judgments of others as "hostile," "petty," "greedy," and so on are just designations based upon my perceptions of their behavior. But an inherently evil person is never found upon close examination.
As I have continued to seek out the true sources of my suffering, fear, and dissatisfaction, my search repeatedly brings me back to my own mental afflictions: craving, hostility, and delusion. How much a part of me they seem! Yet, when I continue probing their nature, I see that there is nothing in them that is inherently mine. I have the freedom to choose not to identify with them or act under their domination. As the Indian Bodhisattva Shantideva declared, these afflictions are powerless and rootless unless I reify them and grasp onto them as my own.
This article can be read in its entirety in Mandala
Contact Info
1632 SE 11th Avenue
Portland, OR 97214-4702 USA
Tel (503) 808-1588 | Fax (503) 232-0557
About FPMT
FPMT is an organization devoted to the transmission of the Mahayana Buddhist tradition and values worldwide through teaching, meditation and community service.
more...
About Buddhism
If you're new to Buddhism, please read our
Buddhism FAQ
. A place to learn about Buddhism in general, FPMT, and our Discovering Buddhism at Home series.