News/Media

*If a menu item has a submenu clicking once will expand the menu clicking twice will open the page.

Study & Practice

*If a menu item has a submenu clicking once will expand the menu clicking twice will open the page.

Projects

*If a menu item has a submenu clicking once will expand the menu clicking twice will open the page.

FPMT

The purpose of meditation is not to reach nirvana and then disappear. If that was the case, it would better that you manifested as a flower!

Lama Thubten Yeshe

*If a menu item has a submenu clicking once will expand the menu clicking twice will open the page.

Shop

The Foundation Store is FPMT's online shop and features a vast selection of Buddhist study and practice materials written or recommended by our lineage gurus. These items include homestudy programs, prayers and practices in PDF or eBook format, materials for children, and other resources to support practitioners.

Items displayed in the shop are made available for Dharma practice and educational purposes, and never for the purpose of profiting from their sale. Please read FPMT Foundation Store Policy Regarding Dharma Items for more information.
Flexible Retreats: How to Retreat from our own Delusions
April / May 2008
RETREAT
By Lorne Ladner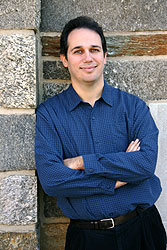 Years ago, near the end of a month-long course at Kopan Monastery in Nepal, Lama Zopa Rinpoche advised everyone that it would be a good idea to do a retreat each year for three or four weeks. He noted that one could do such retreats focusing on the Stages of the Path (Lam Rim) or a tantric deity practice (integrating that with one's Lam Rim meditations.)
Rinpoche's advice makes perfect sense. If one wants to make progress in Dharma practice, of course one has to have periods of intensive practice to allow one's mind to be steeped in the Dharma – especially if one's mind is as rock-hard as mine. However, for years I didn't do well at following this advice. I was going to school, working, helping at a Dharma center, and couldn't seem to find the time to take off for retreat. Then, like many Westerners, I began a career that makes taking three or four weeks off in a row very difficult.
So, I would work and secretly harbor the fantasy of escaping later on to do long retreat. For me, that sort of approach really wasn't very helpful or healthy. Meditating regularly on impermanence – on the recognition that I could die at any moment – while holding on to a fantasy that some day in the future I'd be able to do retreats and then gain Dharma realizations, somehow didn't feel quite realistic. Also, working each day to try to help others directly while fantasizing that there was some better way of living in the Dharma that would involve escaping from those others I was supposed to be trying to help also seemed a bit confusing.
Looking back now, I think that it was my tendency to take myself too seriously that kept me from seeing a positive solution to that challenge. I had loved reading stories of great Buddhist masters like Milarepa and Je Tsongkhapa, and so I imagined that, like them, I had to go off to remote hermitages, huts or caves to meditate in utter solitude. One day, I asked Gyume Khensur Rinpoche Lobsang Jampa (the resident teacher at Guhyasamaja Center) about this fantasy of mine. He responded that for someone like me going off for a long, solitary retreat might just lead to an increase in my pride or arrogance about what a spiritual person I was! He noted that a more realistic approach might involve doing flexible retreats each year. He said that one could gain many realizations while working in the world and, in general, long retreats were most effective if undertaken after one had already realized bodhichitta. So, the long retreats of Milarepa and Je Tsongkhapa came out of their following just this sort of approach. Tsongkhapa himself in his Three Principal Aspects of the Path advises relying on "solitude and strong effort" in retreat after having first gained realizations of renunciation, bodhichitta, and emptiness.
Gradually, Khensur Rinpoche helped me to see that I hadn't really understood the meaning of "retreat" in the first place. A "retreat" isn't specifically about being in an isolated place, being at a Buddhist center, or not seeing other people. What we retreat from isn't houses, roads, cars, or other people. What we retreat from is our own delusions. Spending a good deal of time in meditation without retreating from our delusions, hoping to quickly gain big realizations, good dreams, or visions of the deities, may set us up for getting lung or nervous disorders rather than bringing much progress in our Dharma practice. Actually, entering into retreat with such desires is a form of spiritual materialism; it's projecting our ordinary, materialistic desires onto spirituality itself. It seems to me that it's healthier to enter any sort of retreat with an attitude of openness, enthusiasm, and curiosity, but without compulsive desires or grasping at quick results.
So, here I thought to share some ideas about flexible retreats for people like myself who are busy with work and other tasks, and who don't have any deep realizations. Both Lama Zopa Rinpoche and Gyume Khensur Rinpoche have advised that it can be very beneficial to do retreats while still working at one's job and/or for a Dharma center. Such retreats can allow one to make progress in one's Dharma practice.
Before you start, what seems to work best is to set up a clear plan regarding the subject of your retreat, how long you'll retreat for, what your boundaries will be, and how many sessions you'll do per day. I think it may be best to begin by doing shorter flexible retreats lasting for a long weekend or for a week or two; then over time it seems reasonable to build up to longer ones lasting for a number of weeks or even for a few months.
On work days, in addition to doing any regular Dharma practices that you've committed to, having two sessions per day focused specifically on the subject of your retreat seems to work well. Meditating before work can help you to remain mindful of your focus while at your job, and meditating again after work also helps you to stay focused and to avoid distractions that waste your time or involve you in activities that increase your delusions and afflictive emotions. When you're not in meditation sessions, it's important to try to remain mindful of the subjects you've been meditating on. In that way, you actually practice being in "retreat," pulling yourself away from negative habits of mind and more deeply familiarizing yourself with the Dharma.
It's also useful to set other boundaries such as not watching television or listening to the radio, not going out socially with friends, limiting your phone calls, and the like. Then, it's also a good to plan for more intensive practice on the weekends. If possible, taking off some Fridays or Mondays so as to have three- or four-day-long weekends during which one does three or four sessions per day of meditation on the subject of the retreat is a good idea.
One piece of advice from Khensur Rinpoche was particularly useful for me. Rinpoche said that, when doing retreat, if you're having a hard time focusing or you're really not enjoying a given session, then stop and take a break. He said, "Keep it blissful," noting that retreat should be enjoyable. This advice seems so simple and obvious. But, I've known many Westerners like myself who have the idea that pushing ourselves, squinting our eyes, and furrowing our brows as we try to concentrate and meditate is the way to bring progress. Similarly, it's easy to think that more is always better with meditation. But, in reality what's better is what works to transform the mind. Meditation is about habituating the mind to positive states. So, doing a long session in which one is familiarizing oneself mainly with sleepiness, distraction, or frustration may not really qualify as a "meditation session" at all.
My own experience has been that on some days long sessions work well, while on other days doing a larger number of shorter sessions was more effective. Of course, using such a flexible approach requires being aware of how the mind is doing from hour to hour, and experimenting with different approaches to see what works best for you. Particularly when doing tantric retreats, I think it's easy for people to become overly focused on completing recitations of certain prescribed numbers of mantras. But, Shantideva says that doing recitations without concentration may not even be benefic ial. So, again, it's so important to have a variety of ways to focus the mind, shifting between themes such as visualization, meditation on emptiness, meditation on great compassion, and the like.
By working skillfully with our minds to keep the sessions enjoyable and as focused as possible, we naturally gain more enthusiasm for continuing to practice and for doing more retreats in the future. C.G. Jung once noted that people will do anything, no matter how absurd, in order to avoid facing the reality of their own psyche. In my experience, it's disturbingly easy to approach even a meditation retreat in this way – building up projections about practice rather than simply focusing on doing the practice. For me it's helpful to remember that Buddhist meditators are inner scientists. A large part of our job when meditating is to try to explore our own minds in order to understand how the mind works, what its potentials are, how to decrease afflictions in realistic ways, and how to develop positive qualities. In the end, our job is also to deeply understand the ultimate nature of the mind itself. So, then retreats – whether done strictly in seclusion or more flexibly while working – are ways of creating safe laboratories in which to experiment with the mind. Buddhist teachers assert that our becoming skillful at working with our own minds is so important in determining how much we'll suffer, how happy we'll be, how much we can benefit others, and how quickly we'll become enlightened. So, if this is the case, then it seems clear why it can be both interesting and exciting to create time to actually practice experimenting, working with, and learning about our minds by doing retreats.
Lorne Ladner is the director of FPMT's Guhyasamaja Center near Washington, D.C. He works as a clinical psychologist in private practice (also sometimes writing and teaching workshops on the integration of meditation and psychology). He lives with his wife, Theresa, and two cats named Om Mani and Padme Hum.