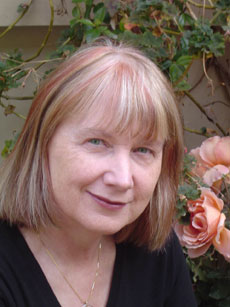 To create a happier world, we need to develop empathy for those around us and express it in thoughtful acts, says Stephanie Dowrick.
For the second time in less than two years, I've been on retreat in India. I'm aware that taking time out like this is a privilege. Getting up in the chilly dark for 4 a.m. meditation was, in those circumstances, easy and a joy. But the privilege that struck me most forcefully was spending a week with people who were, to a person, unfailingly kind.
Of course, it's easy to be kind when relatively little is asked of you and a great deal is being done for you. But this was true only for the people like me actually on retreat. Many of the people making life delightful for us were, in fact, working very hard. Their day also began with pre-dawn meditation and didn't end until 15 or 16 hours later. Yet their kindness and good humor never wavered.
It's almost indescribably wonderful to experience such an atmosphere. But this is not the world most of us live in. And it may not be a world we know how to create…
… In thinking about our own best chance for living in a kinder world … in the most ordinary day, there are countless turning points when you can choose to behave more kindly and thoughtfully – or not. There are moments when you can open your mouth to say something mean or close it; when you can withhold something generous or give it; when you can give way to a bad mood or get over it; when you can destroy someone's happiness or enhance it…
This article can be read in its entirety in Mandala
Stephanie Dowrick's fortnightly column, "Inner Life," appears in Good Weekend Magazine (Sydney Morning Herald and The Age, Melbourne). Reprinted with permission. © Stephanie Dowrick. www.stephaniedowrick.com
Contact Info
1632 SE 11th Avenue
Portland, OR 97214-4702 USA
Tel (503) 808-1588 | Fax (503) 232-0557
About FPMT
FPMT is an organization devoted to the transmission of the Mahayana Buddhist tradition and values worldwide through teaching, meditation and community service.
more...
About Buddhism
If you're new to Buddhism, please read our
Buddhism FAQ
. A place to learn about Buddhism in general, FPMT, and our Discovering Buddhism at Home series.