News/Media

*If a menu item has a submenu clicking once will expand the menu clicking twice will open the page.

Study & Practice

*If a menu item has a submenu clicking once will expand the menu clicking twice will open the page.

Projects

*If a menu item has a submenu clicking once will expand the menu clicking twice will open the page.

FPMT

Our desires are not limited to the things we can see, hear, smell, taste, and touch. Our mind runs after ideas as greedily as our tongue hungers for tastes.

Lama Thubten Yeshe

*If a menu item has a submenu clicking once will expand the menu clicking twice will open the page.

Shop

The Foundation Store is FPMT's online shop and features a vast selection of Buddhist study and practice materials written or recommended by our lineage gurus. These items include homestudy programs, prayers and practices in PDF or eBook format, materials for children, and other resources to support practitioners.

Items displayed in the shop are made available for Dharma practice and educational purposes, and never for the purpose of profiting from their sale. Please read FPMT Foundation Store Policy Regarding Dharma Items for more information.
The Passing Scene: November-December 1997
by Jonathan Landaw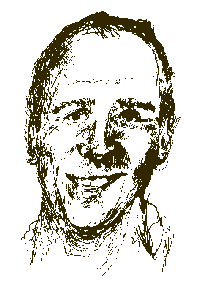 The automobile accident in Paris that claimed the lives of Diana, Princess of Wales, her companion, and their driver took place only a few days before my departure from California for Europe. Like so many people, I spent many hours over those days mesmerized by the nearly continuous television coverage of the accident. The sudden and completely unexpected death of someone so young and famous, whose widely reproduced image had been a constant and seemingly inescapable presence for the past two decades, produced a vacuum which I attempted to fill by devouring as many news reports as possible. Finally, having consumed as much as I could bear, I took some grim comfort in the knowledge that by the time I reached London the funeral would be over and I would be spared the inevitable media orgy certain to engulf the British capital.
But I soon realized I had miscalculated. The funeral would not be finished after all; it would be held the day after I arrived in London, the very day I has set aside to spend with loved ones I had not seen In over eight years. So somehow I had to get used to the idea that this long awaited reunion would take place in front of the television set. There was to be no escape.
Watching the funeral turned out to be a far more intense experience than I could have imagined, but not at all dreadful, as I had feared. And instead of diverting my attention away from the main focus of my visit to London — to reconnect with the family of my late friend, Brian Beresford — it provided a pathway to immediate intimacy, instantly closing whatever emotional distance may have grown between us over so many years. In truth, it seemed as if there was no distance to be overcome at all. As so often happens when heart-friends reconnect, the years apart counted for nothing. True love and friendship admit of no such impediment as a paltry few years and several thousand miles. But still, I doubt if we could have entered into such an intensely personal space as swiftly had it not been for the funeral ceremonies we were watching together. The sadness we shared not only with each other but with an entire nation of mourners evoked the sadness of our own personal losses. And so we saw the often-repeated images of Diana laughing with her children or comforting victims of disease or attack, we automatically recalled specific instances of Brian playing and laughing with his children and times when he displayed particular warmth and affection for one of us.
I also had another death to mourn, one that occurred so recently that I had not yet had the time or space to acknowledge it fully. It was just the day before my departure for England that my dear Dharma brother, John Shwartz, was discovered to have died suddenly in his cabin in Boulder Creek, only a few days after returning from several months' work in Los Angeles. That evening, on the advice of Lama Zopa Rinpoche, a Medicine Buddha puja was held in that cabin with John's body still lying there untouched. I was lucky that my flight was not leaving until the following day and that there were friends to drive me to Boulder Creek, a trip that would have been difficult for me to make on my own, overwhelmed as I was by the sudden loss of someone who had been such a dear friend for so many years.
There are so many mixed and warring emotions that arise at such a time. The sad numbness that attends the grim finality of death, especially one so unexpected, is punctured by the sweeter sorrows of shared joys remembered. Meditation courses held twenty years ago in California and Nepal where I was first exposed to his delightful, and often piercing, humor. Visiting the psychedelic works of Gaudi in Barcelona with him while he told about the traveling Dharma road show he was on with Lama Yeshe. Walking through the magical Kathmandu night on the way to our friends' wedding reception at the Yak and Yeti Hotel. Seeing him in the Netherlands when I first met Lama Osel, then less than one and a half years old. And the sheer delight of listening to his many stories about the Hollywood "greats and near-greats" as he would call the movie personalities he worked and played with during his previous life as a publicist, writer and film producer.
After the puja, one of my friends said, "Now we have lost our protector," and I slowly came to realize just how many fellow students of the Lamas he watched out for and took care of over the years, without ever calling attention to what he was doing. If there was someone at Vajrapani Institute or elsewhere who was low on money, struggling through a personal problem or in some sort or trouble, John would keep an eye on things, offering assistance and often much needed financial support. And even when he was away, as when down working in Los Angeles, he would often phone and ask one or more of us to look after a friend in difficulty.
There were many people at Vajrapani and around the world who loved "John Shore." This was how Lama Yeshe pronounced his name, and there are many of us who, out of affection and in memory of his kindness, still choose to refer to him this way. It was this kindness that I most vividly remembered when, surprisingly saddened by the death of a woman I never met, I shared tears with my London heart-family. Later, after the funeral procession had reached Diana's family estate and the crowds had dispersed somewhat, my friend, her daughter and I decided to make our way to Kensington Palace to add our offerings to those already placed there by thousands and thousands of other mourners. An enormous sea of flowers, stuffed animals and homemade tributes filled the entire expanse of the park in front of the Palace entrance. Yet, despite its great size, the thick crowd still pouring into the park had none of the jostling, hurried energy of an ordinary city crowd. Instead, everyone was quiet and respectful, making room and providing assistance to strangers recognized in this timeless moment of shared loss as family members experiencing shared bereavement.
We spent most of our time in front of the Palace reading the messages, inscriptions and poems — many written by children left with the flowers and offerings. Heart-touching beyond description, these spontaneous messages conveyed what no polished television presenter ever could: the depth of emotion inspired by the passing of this "Queen of Hearts." The people who wrote these messages had not come to Kensington Palace the way a curious mob might flock to a media-hyped event. Despite the fact that the deceased had spent her entire adult life in circles of wealth, glamour and power, the people who came seemed to be drawn for extremely personal reasons, wishing to pay tribute to someone whose own insecurities and vulnerability had allowed her to open her heart — and the hearts of millions — to others in need. Many years ago, her wedding had been likened to a fairy tale. The actual, deeply mythic tale was, in truth, written at her death in those thousands of untutored tributes to the innate kindness of the human heart left among the flowers at the Palace gates.