News/Media

*If a menu item has a submenu clicking once will expand the menu clicking twice will open the page.

Study & Practice

*If a menu item has a submenu clicking once will expand the menu clicking twice will open the page.

Projects

*If a menu item has a submenu clicking once will expand the menu clicking twice will open the page.

FPMT

You don't need to obsess over the attainment of future realizations. As long as you act in the present with as much understanding as you possibly can, you'll realize everlasting peace in no time at all.

Lama Thubten Yeshe

*If a menu item has a submenu clicking once will expand the menu clicking twice will open the page.

Shop

The Foundation Store is FPMT's online shop and features a vast selection of Buddhist study and practice materials written or recommended by our lineage gurus. These items include homestudy programs, prayers and practices in PDF or eBook format, materials for children, and other resources to support practitioners.

Items displayed in the shop are made available for Dharma practice and educational purposes, and never for the purpose of profiting from their sale. Please read FPMT Foundation Store Policy Regarding Dharma Items for more information.
TURNING THE WHEEL
October-December 2008
A meeting with the "Delhi lama"
By Gabriel Lafitte, an adviser to the Tibetan Government-in-Exile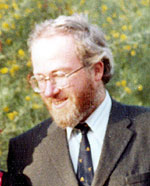 It was late 1977, my first time out of Australia, where else but Kathmandu? I couldn't have said it then, but I needed to chill. I was a flaming revolutionary at war with the world. The '60s had been my time, leading marches through the city streets, making angry demands of big corporations, naming and shaming corporate polluters in parliamentary inquiries.
So far, so good. But I was on a mission for a perfect world, of perfect equality; a one-man angry mission to clad the planet's thorny unfairness in soft leather. The world was moving on, and I wasn't. Somewhere along the way I bumped into reality.
In Kathmandu the first sign was meeting Nick Ribush (then a monk, a.k.a. the "Delhi lama"). Like me, he was from a secular Jewish Melbourne suburban home. By 1977 I had switched from print journalism to radio, and I was looking for program ideas, if only to make enough money to keep me going on the trail past Kathmandu. Nick asked me: "What's the plan?" But I was vague and open to ideas about who I might interview. "Why don't you interview the Dalai Lama?"
Why not? I didn't know anything about Tibet or the Dalai Lama, but I seethed with righteous anger toward the selfish materialism of Australia. And, as a journalist, I had the privilege of starting at the top. So I wrote on the hotel letterhead (no faxes or email in those days) and to my amazement, two weeks later I got a letter back from His Holiness' private secretary saying we were to meet in Bodhgaya, January 1978.
The interview went really well. In full view of His Holiness, my microphone plug fell out and I didn't notice for ten minutes. I asked a lot of ignorant and aggressive questions, inviting him to bucket the Chinese and to bucket Western materialism. He considered each question with great care, and then responded with depth, good humor and an inclusiveness that somehow reframed my insistence on excluding the bad guys. What most impressed me was his spontaneity. Here was someone who spoke from his whole being, not just from a prearranged script like a politician primed to stay "on message".
Only when I got back to Australia, and could do more research, did I discover that even then he had been asked the same dumb questions dozens of times.
But I didn't go back right away. I wanted to find out more. I was intrigued. Instead of quickly topping and tailing the tape, and selling it for broadcast, I spent months talking to Tibetans, young and old, in their refugee camps. The tapes piled up.
Eventually I got to Dharamsala, a hamlet on a Himalayan ridge. I was in a group that had an audience with His Holiness. I had no intention of asking more, I'd had my turn. But he turned to me: "You. You have seen how we Tibetans live. What is your suggestion?"
That was the moment of the turning in my mind. Out of habit, I quickly assembled a list of things the Tibetans could do to lift their game.
Journalism is a training in walking into situations, quickly summing them up, dishing out free advice, and walking away, with no responsibility for putting ideas into practice. I must have had my mouth open, ready for a string of why don't you do this and do that. But I hesitated, and in that moment something beyond anger and judgment arose, the smallest seed of compassion and responsibility.
"There are things that could be done so the situation of the Tibetans is better known, and I will try to help." I knew as I said it that this was for life, the first step towards my own inner revolution, covering the inflamed mind with leather rather than a quest for global utopia.
There is a choice!
By Fiona O'Shaughnessy, a Singapore-based Buddhist and training consultant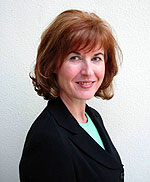 Walking through the archway of Trinity College Dublin on a frosty winter's evening on my way to a step aerobics class, a poster caught my eye: Learn to Meditate. I was a staunch critic of what I called the tree-huggers and crystal-worshipers, and that included those who engaged in om-ing and navel gazing, which is what I considered meditation to be.
I thought I should familiarise myself with their beliefs and practices in order to better argue against them. So, I decided to attend the class after my workout.
The room was in the old quadrangle, centrally-heated, filled with plump, wine-colored couches and armchairs, one of which I grabbed as soon as I entered. There were two men seated in the front of the room on the floor; the younger one "meditating", the older one welcoming people. I inwardly sneered at the meditator, saying to myself: "You think that's going to impress us!"
The class commenced. The effects of the heat, the comfortable armchair and my workout meant that I was asleep within five minutes. I slept through most of the class but by the end of it I'd decided to return the following week.
The teacher (not the "meditator" but the welcomer) impressed me with his voice and mellow way with people – not overly friendly, just accepting. I felt embarrassed that I'd fallen asleep but somehow I felt he didn't judge me.
One thing he said had struck me like a nail in the head: "Between stimulus and response, there's choice." The idea that I could choose my mental state was a radical one for me. I decided to try it out the following morning.
I used to cycle to work, which was a daily battle with buses and other cyclists sharing the bus lane. Weaving in and out between the buses, I'd get irritated by the exhaust fumes and others' "inconsiderate" road manners, and arrive at work in a state of nervous exhaustion. This morning I decided to watch my mind and choose a response.
That was January 2000. That year was one of those occasional stinkers where the challenges fall like rain. I grew to rely on my daily meditation practice to get me through the disappointments. I remain convinced that "between stimulus and response, there's choice" is one of the most important things I've learnt in this life.
Read the complete article as a PDF.