News / Media

*If a menu item has a submenu clicking once will expand the menu clicking twice will open the page.

Education

*If a menu item has a submenu clicking once will expand the menu clicking twice will open the page.

Projects

*If a menu item has a submenu clicking once will expand the menu clicking twice will open the page.

FPMT

We are not compelled to meditate by some outside agent, by other people, or by God. Rather, just as we are responsible for our own suffering, so are we solely responsible for our own cure. We have created the situation in which we find ourselves, and it is up to us to create the circumstances for our release. Therefore, as suffering permeates our life, we have to do something in addition to our regular daily routine. This "something" is spiritual practice or, in other words, meditation.

The Purpose of Meditation
Lama Yeshe Wisdom Archive

Lama Zopa Rinpoche

*If a menu item has a submenu clicking once will expand the menu clicking twice will open the page.

Shop

The Foundation Store is FPMT's online shop and features a vast selection of Buddhist study and practice materials written or recommended by our lineage gurus. These items include homestudy programs, prayers and practices in PDF or eBook format, materials for children, and other resources to support practitioners.

Items displayed in the shop are made available for Dharma practice and educational purposes, and never for the purpose of profiting from their sale. Please read FPMT Foundation Store Policy Regarding Dharma Items for more information.
By Renate Ogilvie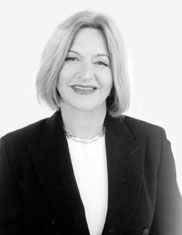 Instead of inhabiting a Kafkaesque, irrational universe where we are occasionally and inexplicably punished, Buddhism proposes that everything arises from causes that have been produced by ourselves, in many previous lifetimes, since beginningless time. Beginningless, because Buddhism is based not on a linear, historical model but instead on the view of infinity, of universes within parallel universes, all created by karma.
This is a very big thought and seems to reach into the realm of science fiction. Yet when we ponder it, it is logical. Something must have existed before the Big Bang. Someone or something must have created the Creator.
In Buddhism there is the cycle of samsaric existence: uncontrolled death and rebirth, determined by our karma. We inhabit this particular universe, this current lifetime, this samsaric realm, because of the karma we have produced. It is, if you like, our karmic display, and we fit it seamlessly.
If we ponder this, we realize how radical Buddhism is, and how utterly logical. Not only does it propose that the very universe we inhabit has been created by our karma, it also explains that the causes for simply everything that happens to us, without exception, from a broken fingernail to winning the lottery, have been created by ourselves.
In Buddhism we give up the idea that outside forces, external things or persons, can make us happy or unhappy. We understand that the causes of happiness lie exclusively within our own mind. Our experiences depend on the numberless karmic imprints we have collected in our mindstream since beginningless time, and it is in our hands if we create the causes and conditions for them to ripen. Buddhism does away with ideas of being a victim, of being persecuted, of irrational and undeserved things happening to us. The agonized question. 'Why me?' is essentially illogical from a Buddhist point of view. Instead, we need to think, 'Yes, of course me!'
Karma is logical but often difficult to accept. The obstacle to our faith in karma lies in a general lack of merit, or inner development. But in our own interest we must try to overcome this obstacle and do our best to understand karma. This means we have to grow up rapidly and accept absolute personal responsibility. Buddhism is for adults…
Renate Ogilvie is a psychotherapist in Sydney, Australia. She has been teaching the Dharma for fourteen years. This edited excerpt comes from Discovering Buddhism at Home, available from shop.fpmt.org.
This article can be read in its entirety in Mandala