News/Media

*If a menu item has a submenu clicking once will expand the menu clicking twice will open the page.

Study & Practice

*If a menu item has a submenu clicking once will expand the menu clicking twice will open the page.

Projects

*If a menu item has a submenu clicking once will expand the menu clicking twice will open the page.

FPMT

In Buddhism, we are not particularly interested in the quest for intellectual knowledge alone. We are much more interested in understanding what's happening here and now, in comprehending our present experience, what we are at this very moment, our fundamental nature.

Lama Thubten Yeshe

*If a menu item has a submenu clicking once will expand the menu clicking twice will open the page.

Shop

The Foundation Store is FPMT's online shop and features a vast selection of Buddhist study and practice materials written or recommended by our lineage gurus. These items include homestudy programs, prayers and practices in PDF or eBook format, materials for children, and other resources to support practitioners.

Items displayed in the shop are made available for Dharma practice and educational purposes, and never for the purpose of profiting from their sale. Please read FPMT Foundation Store Policy Regarding Dharma Items for more information.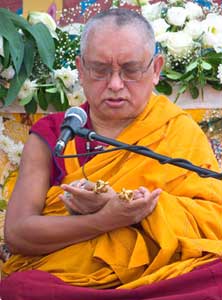 Lama Zopa Rinpoche
Karma helps you remember there is no separate mind outside of yours that creates your life.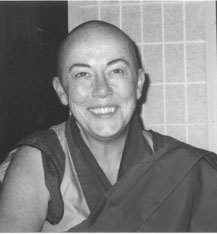 Ven. Robina Courtin, USA
… Everything we say, do, or think, in Buddhist terms, is karma. Everything you do, say, or think is like a seed that you're planting in your consciousness, a seed that will bring a fruit similar to that seed. Karma is just Buddha's explanation of why. That's all. It's simply his technical explanation of why you get harm, why you get love, whatever the story is. It's a heavy-duty idea, but it's very empowering. Because it says, "I can change it." …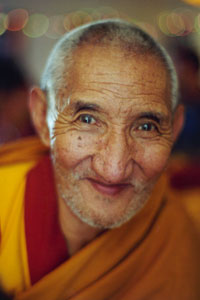 Ribur Rinpoche
… What we call karma, actions and their results, possess four main characteristics.
The first is that whatever action has been created, it will definitely bear its corresponding effect.
The second is that whatever action has been accumulated, its results will be experienced on an increased level. It means that it increases and bears wider and larger results than the action itself. Third, the karma or the action that has not been created cannot be experienced. Fourth, whatever action has been created, its effect will be experienced; it's not going to be lost.
Therefore, this is why it is extremely important for us not to let even a single day go by without purifying the negative karmas, the negative actions we have accumulated that day. This is why I keep advising that before you're going to sleep at night, review the day. Check what you have done. Recognize the negative actions and the positive actions you have accumulated and rejoice in the virtues. You keep multiplying the virtues by rejoicing. Make a strong determination that you're going to do like that also again the next day, and so forth. Also, recognize the negative actions that you have accumulated and apply the four opponent powers…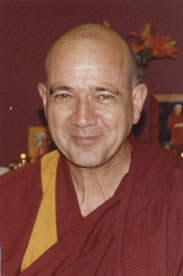 Ven. Thubten Dondrub, Australia
… Lama Zopa Rinpoche makes this joke: "This ordinary mindfulness is not good enough, now I'm picking up a knife, now I'm stabbing this person, now I'm stabbing this person, very carefully." That kind of mindfulness is not helpful. Real mindfulness has this moral connotation of knowing, being aware, that what one is doing is either virtuous or nonvirtuous. Knowing that this action of body, speech, and mind is going to produce suffering now and in the future or that this action is going to produce some happiness now and in the future, it is that kind of mindfulness that we need, mindfulness mixed with an understanding and faith in the law of cause and effect…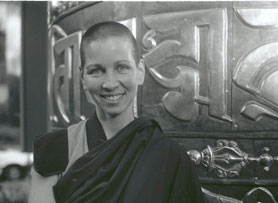 Ven. Amy Miller, USA
… When you wake up in the morning you have two choices: You can have a good day, or you can have a bad day. And even when bad things happen to you, depending on your reaction to them, you could say, "A bad thing happened to me today. But I'm not going to get angry at my friend because that's just going to create the situation of anger to come back at me." When you start to understand it that way, then you stop reacting with, "Why did they do this to me? This is not fair." With karma there's no more injustice. Things might look like they are not fair, but basically it's something you've created…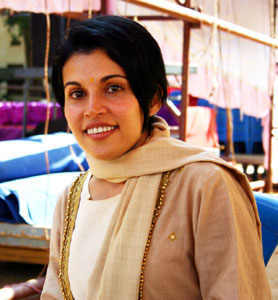 Tara Melwani, Singapore businesswoman and FPMT board member
… For me, the Buddhist instructions are similar to that of a business plan. If my forecast, my plan, doesn't have a proper foundation, then it's just not going to succeed. I realize then that I'd better look at the problems I'm facing in the company and I'd better look at what seeds I've planted in the past, because all my suffering has come from a cause…
From Discovering Buddhism at Home, available on DVD at shop.fpmt.org.
This article can be read in its entirety in Mandala